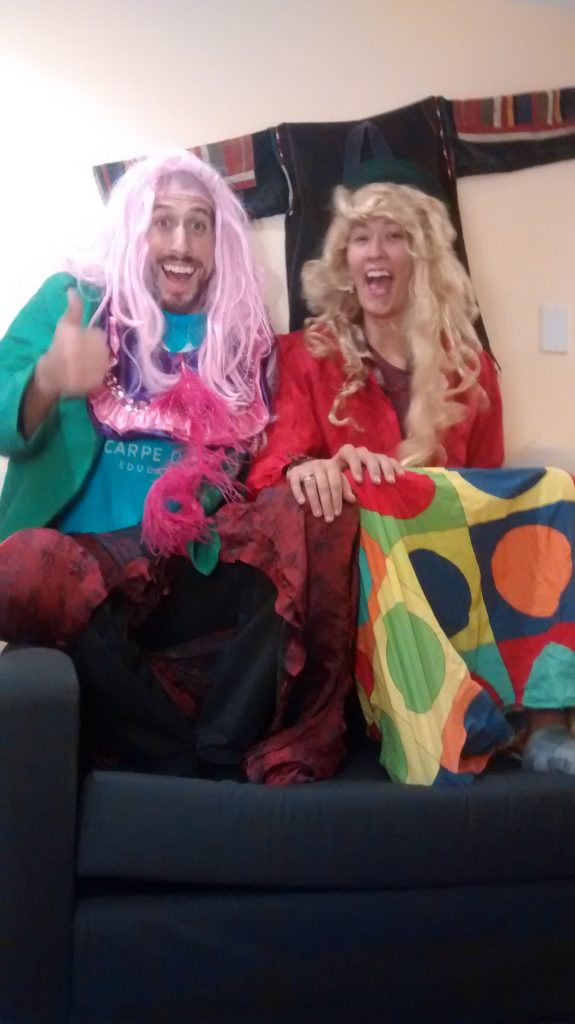 Sawadee! (Hello!) Sabai Crew and all who will be following and supporting us on this journey!
Anya and Chris here, your OEs for Carpe Diem's Spring Sabai Semester. We write from Portland, Oregon, where we are busy making all the final preparations for our trip to South East Asia. Can you believe in just two days we'll all be gathering together for the first time at the airport in LA and jumping on a plane that will take us through Hong Kong to Chiang Mai, Thailand?
This communication signals the start of something big – it's an initiation into the start of what will become a very special adventure. From here on out, this blog will be filled with the unique voices of eight individuals that have come together to travel the external landscape of SE Asia while deeply exploring their internal landscape as well.
As we think about all these different experiences we'll have, and all the different material things to pack in our bags in order to best prepare for those experiences, we are also packing our metaphorical bags, preparing ourselves for the fun, the shock, the challenges and the eye-opening, mind-blowing, and life-changing moments (no expectations…).
The anticipation is just as much a part of a trip as the trip itself, so enjoy those day dreams, those last minute shoelace purchases, and those last precious moments with your loved ones.
We can't wait to share this journey with you, so stay tuned for more to come!
Talk to you soon!
Chris & Anya