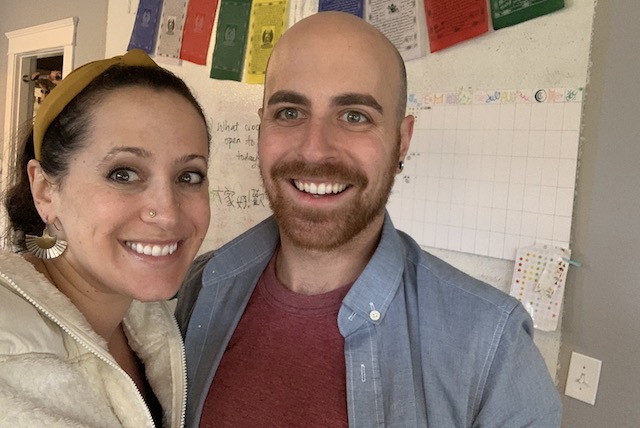 Hello, Shanti parents and students!
This is Rebecca and Adam, Carpe Diem's Spring 2020 India Overseas Educators!
We write you from Carpe Diem staff training in sunny (for the most part) Portland, Oregon. We find ourselves working to put the finishing touches on our upcoming adventure together, getting to know each other better, as well as relaxing, recharging, and doing some much-needed yoga!
With just one short week until take off, we're excited to meet each and every one of our students! We look forward to the laughs, the challenges, and of course, all of the Chai (Indian tea) that are sure to come along with our adventure. We're coming into this next journey with open minds, open hearts, and open ears, in order to help our students (and ourselves) learn, grow, and best experience the magical country of India.
We hope that all of our students enjoy their last few days in the states, whether it is relaxing with family or spending time with friends, and that they are as excited as we are to hit the ground running in Kochi, Kerala India!
See you soon!
Adam and Rebecca