Your semester is finally here! You're leaving for your gap program in a few weeks and it's time to start packing….but you don't know where to start. You're not alone – don't worry!
I find packing to be a pretty fun process but I know a lot of people would disagree with me. I can't promise that packing for your gap year semester or year is going to be fun but I do have a few tips might help you out. Let's get started!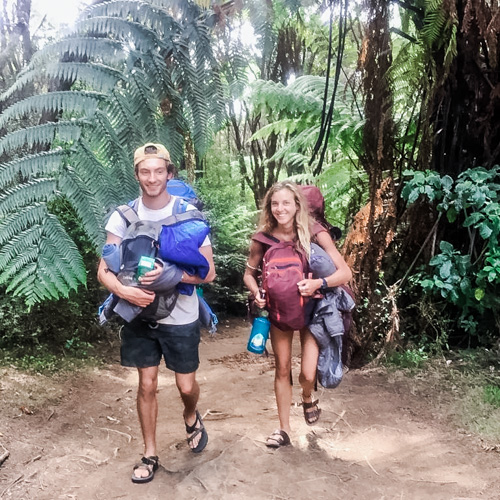 Packing Tip #1: Pack Light! 
I know it may seem a bit crazy to only bring three t-shirts, a couple pairs of pants and one or two pairs of shoes or sandals for three months of travel but trust me, you won't want to carry much more.
You'll be carrying your gap year backpack for the whole semester and will often have to walk with your big backpack on your back and your day pack on your front so you'll definitely thank yourself later for keeping things light.
Take the minimalist backpack approach and bring only the most important gap year essentials. Avoid stuffing your pack full of things you might use but will probably just end up carrying around (unused!) all semester.
Remember that you'll be able to do laundry (in the sink!) most nights and you can always buy more clothing in a local market if you need it.
You might be tempted to bring that big bottle of your favorite shampoo, the full size bottle of your vitamins or multiple packages of wet-wipes on your semester abroad or Latitudes Year program.
Don't! Decant all of your personal care products into smaller containers, put any supplements and pills into plastic bags and plan on buying more of whatever you need while you are traveling!
There are a few exceptions to this rule: make sure you bring enough of your prescriptions to last the entire semester, tampons can be hard to find abroad, and be sure that you have enough contact lenses and solution to last you the full three months!
As one of my former instructors told me, "Ounces equal pounds and pounds equal pain!" Keep that in the front of your mind as you start to pack your bag for your gap year program abroad.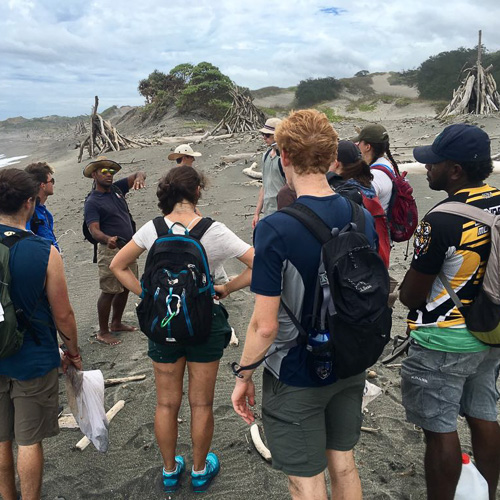 Packing Tip #2: Keep Sustainability in Mind
When you're packing for a big trip it can be tempting to go through your packing list and focus on all of the cool new gear and clothing that you want to buy. 
Rather than heading directly to REI or your local gear shop, consider what you might already have that could work, borrow gear from friends and family that you'll need on semester but may not use in the future, and hit up your local thrift store to see what sort of treasures you might find. 
Before you buy anything new, consider if you'll use it again after your gap year is up. If not, do you really need it? Or can you borrow or buy it used?
As you're getting your gear together, don't forget to think about how you can reduce the amount of trash you produce when you're traveling. 
Make sure that you pack a water bottle (at least one liter!), and I recommend that you bring either a Steripen or another water purification system (my personal preference is Aquamira). 
This will allow you to cut down on the number of plastic water bottles you purchase (and throw away) while traveling. 
In addition to a water bottle, consider bringing a reusable cup and a metal straw. Not only will you reduce waste, you'll look like a travel pro who came prepared!

Packing Tip #3: Prepare to Sleep Well on Your Gap Year
You're going to be sleeping in a ton of different places during your gap year program: hostels, homestays, buses, trains, ferries (!?), and tents. It's important that you get restful sleep while you're traveling so I wanted to share a few of my own sleep essentials that you might want to consider bringing with you. 
A sleeping bag liner is always worth throwing in your pack. Liners are lightweight and packable but they can provide a lot of warmth and comfort in an unfamiliar place. You can use a sleeping bag liner as an extra layer in a chilly hostel dorm or tent and you can also use it while sleeping on a hard bunk on an Indian train. Personally, I prefer a silk liner but a lightweight cotton option would be great too!
Inflatable pillows cannot compare to a big fluffy pillow at home but they can make a 10 hour bus ride much more comfortable! Inflatable pillows pack down into a tiny stuff sack and weigh virtually nothing so if have the opportunity to purchase one, I highly recommend you do!
It's inevitable that you will share rooms while traveling on your gap year. If you're a light sleeper, make sure to pack one or two pairs of ear plugs. You might also find it helpful to have an eye mask with you so that you can sleep on the plane and in other places where it's not quite dark enough.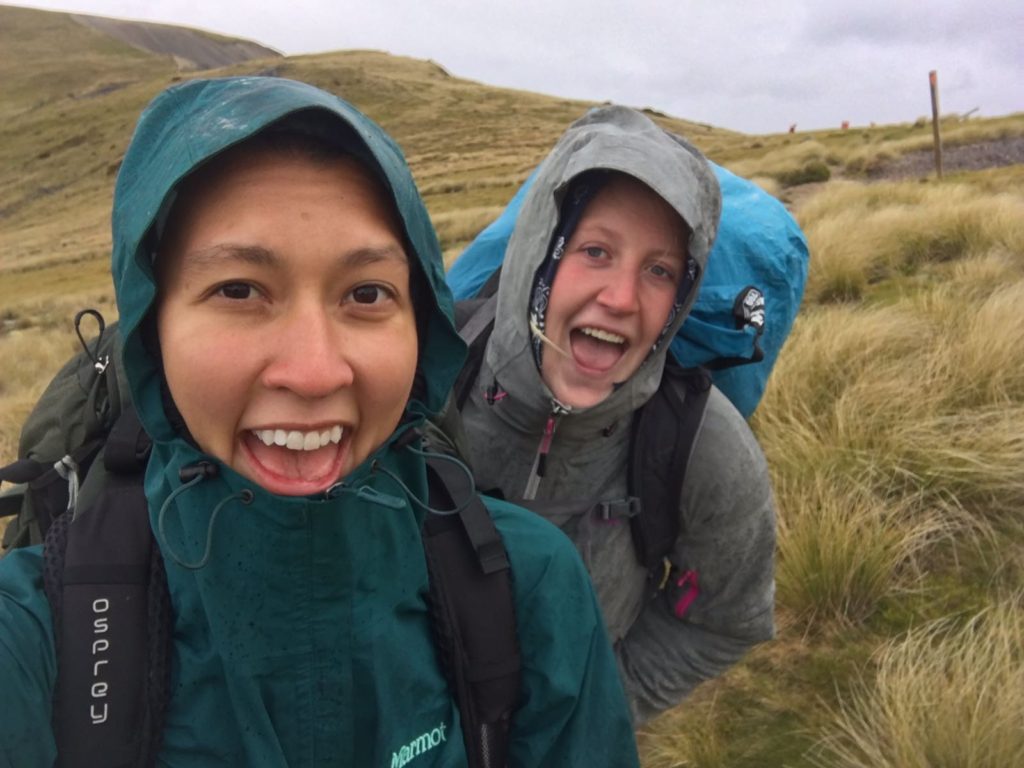 Packing Tip #4: Bring Your Passions on the Road! 
Sure, you'll be traveling for 3 months and you want to make sure that your backpack is as light as possible. But you can still find the room to bring along a few luxury items!
You'll have some free time on your gap semester so if you are an artist, consider bringing your sketchbook and watercolors. If you're a musician, perhaps you can bring a travel guitar or ukulele. Are you an avid reader? Great! Bring along a few books and you can exchange them with other travelers at hostels along the way. If you have a regular yoga practice, perhaps you'll want to bring your yoga mat. Are you more of a sports person? Either bring along a soccer ball or purchase one in a local market and you'll have plenty of friends and locals ready to challenge you to a game in now time.
You get the idea – pack a few fun items for your travels and perhaps you will pick up a few others along the way!
I hope that these packing tips will serve you well as you prepare for your gap year. You can find your gap year packing list on your Carpe Diem student account so be sure to read through that carefully and use it as a check-list as you begin packing your bag.
And as always, you're welcome to give our office a call anytime with questions! We are happy to help you nail the packing game.