Written by Avery
With our big bags stored and our goodbyes said we headed across the Laxman Jhula bridge to the last leg of our whirlwind India adventure. In the town square we were picked up by 2 friendly guys from Red Chilli adventure. After a surprisingly short ride to the Red Chilli office we got briefed by Kate's new snack life role model, Vipin-ji, who gave us a small glimpse into the next 3 days. After some paperwork we all hopped back into the van with the lovely Hari aka dream boat in a boat aka "kayak-guy" as we rolled and bumped down the mountain road we stopped for a brief barefoot road side hacky sack game which drew quite a few curious onlookers. After 3 and a half hours we loaded up into the back of a truck and met our new friends we would be dancing, swimming, and eating the tastiest camp food in the land with. Our main raft guide Dev aka Dave aka dream boat in a boat #2 was the coolest guy. On the second day we rafted to the most incredible waterfall I have ever been to in my life. It looked like a mix of the Jungle Book and some magical forgotten world. Another incredible moment we had on our trip was entering into the head waters of the holy Ganga River and seeing 2 rivers merge into one. I really think that having this rafting expedition at the end of our trip was a great way to get out of the cities with all the trinket shops and internet cafes and to see the real natural and wild India. One of the wildest things we saw was at lunch on the last day. As we cruised up to shore Dev and some of the other guys pointed out the elephant tracks on the beach, which looked like huge holes to us at first, but sure enough, they were left by giant beasts. Our nights were filled with setting up tents, building fires, peeing where ever we pleased and desperately praying that our wet suits would be somewhat dry by morning. One of my personal favorite things I got to do on the trip was hang my legs off the front of the raft and hold onto the rope for dear life as the roar of the waves splashed me in the face. Best. Day. Ever. I don't think we will ever forget that trip for as long as we live or all the times we jumped in overbored to get saved by kayak-guy… the dreamiest dream boat in a boat we have ever seen.
See you soon,
Avery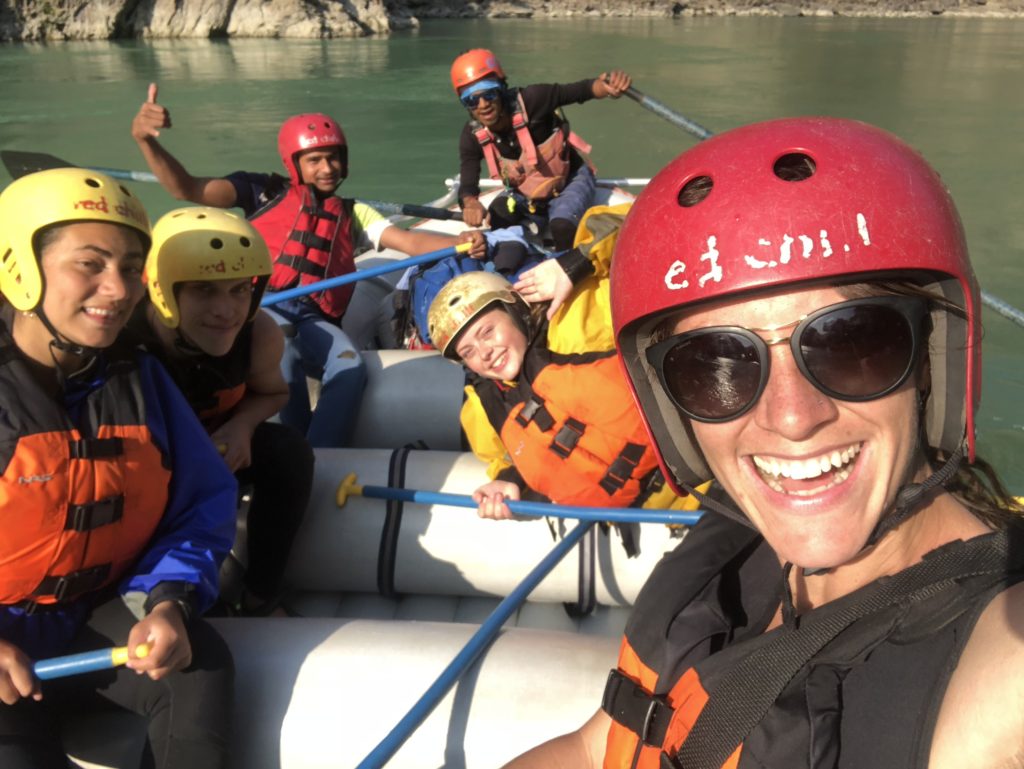 Rafting crew in one of our two boats!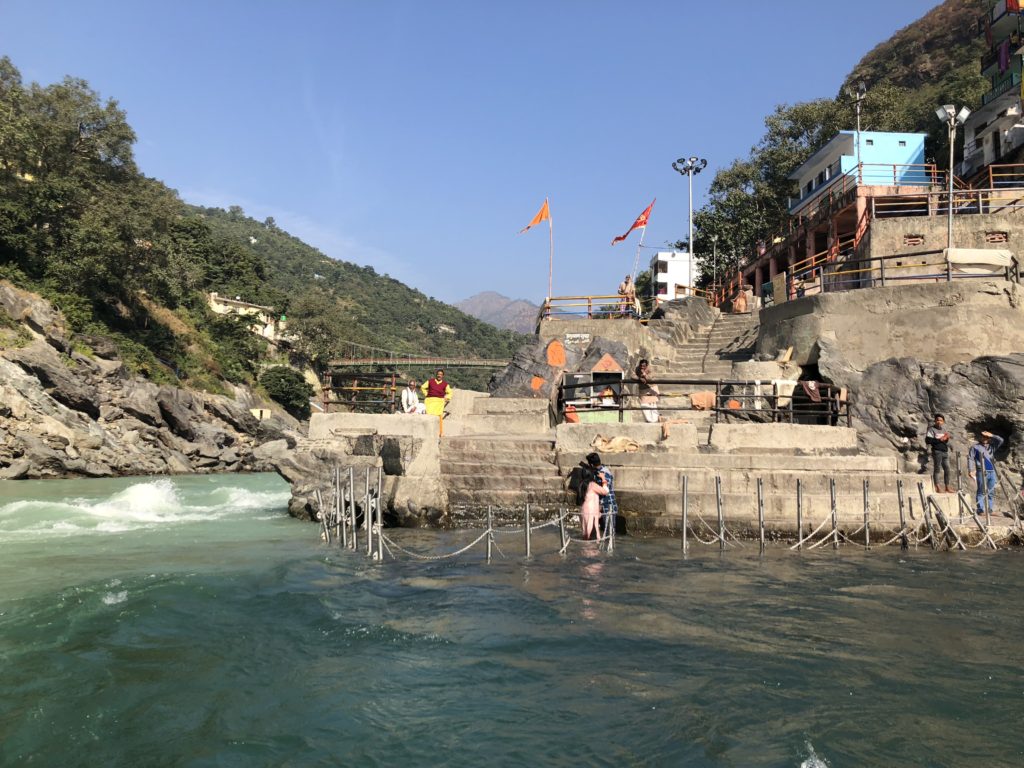 The confluence of two rivers, and their two different colors. The is the headwaters of the holy Ganga River.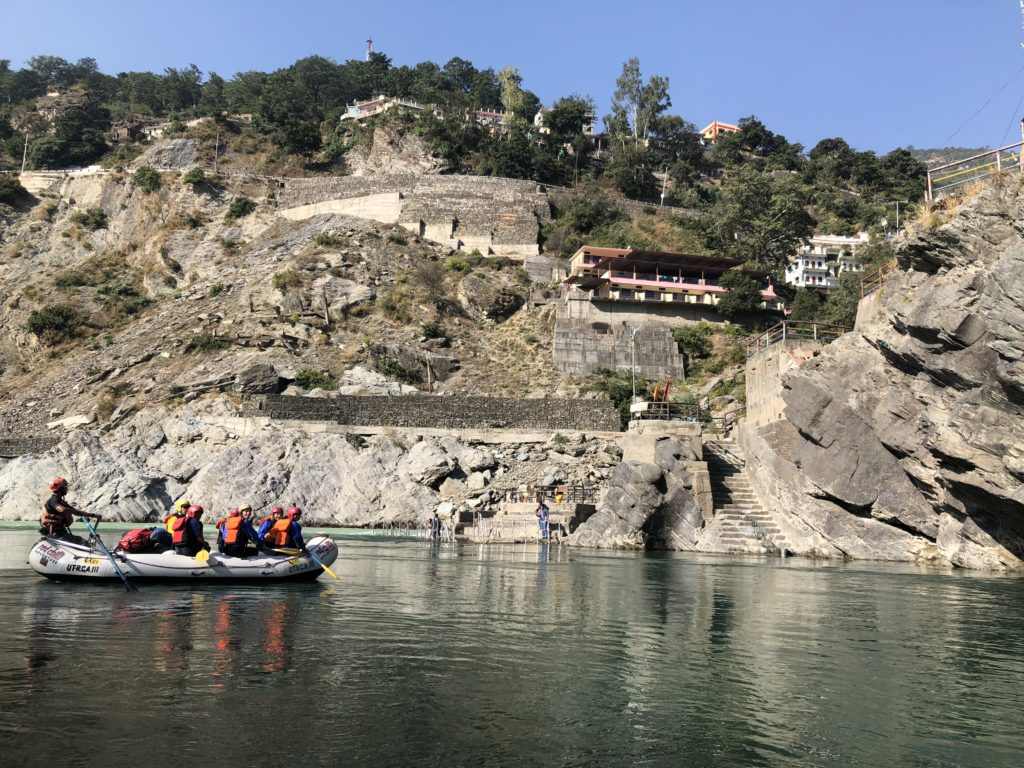 Peaceful river views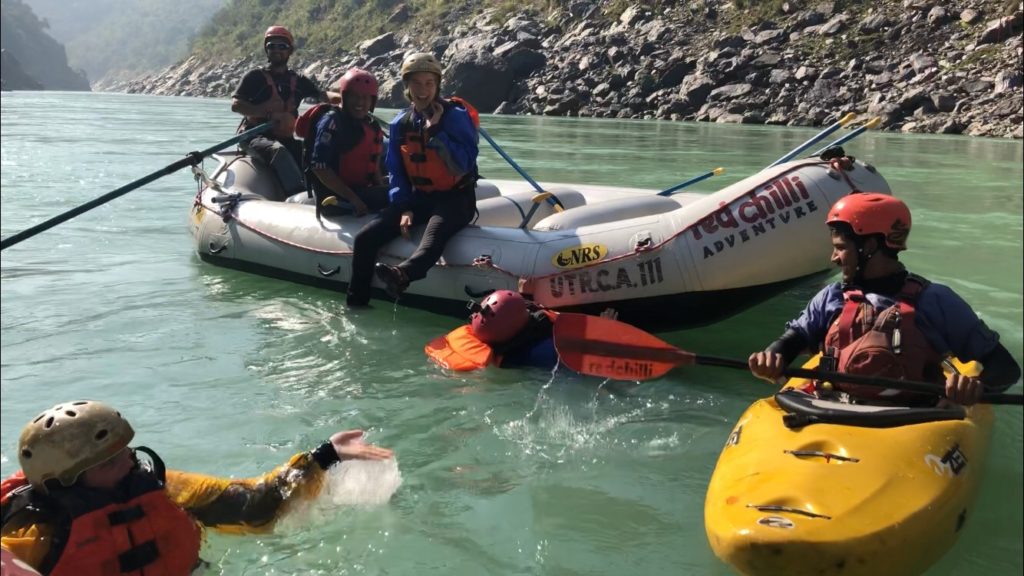 Swimming alongside the rafts.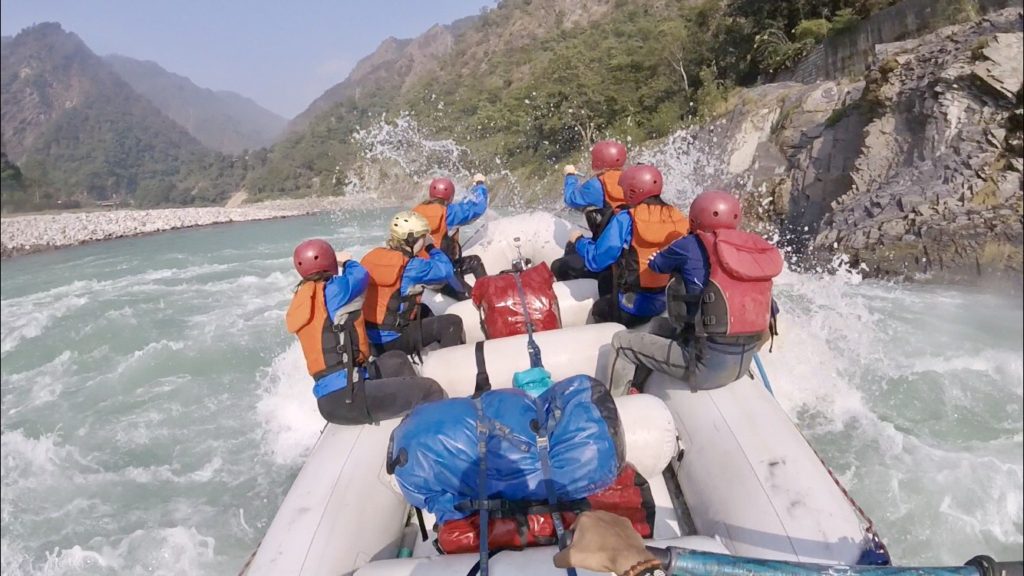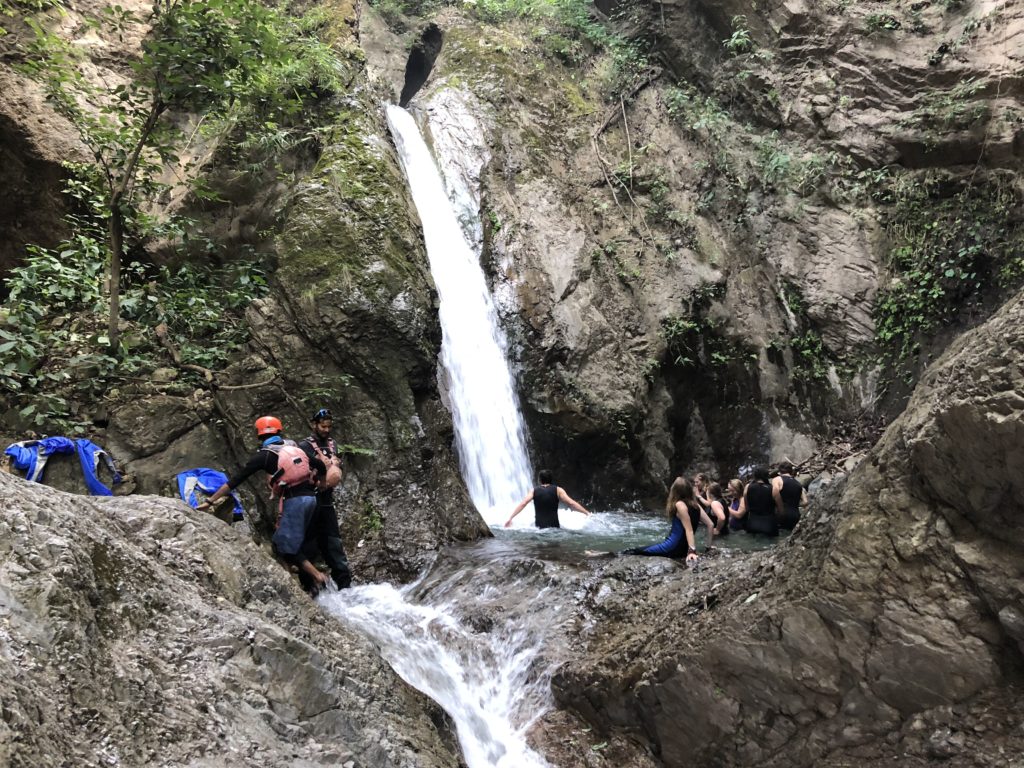 Waterfall hangout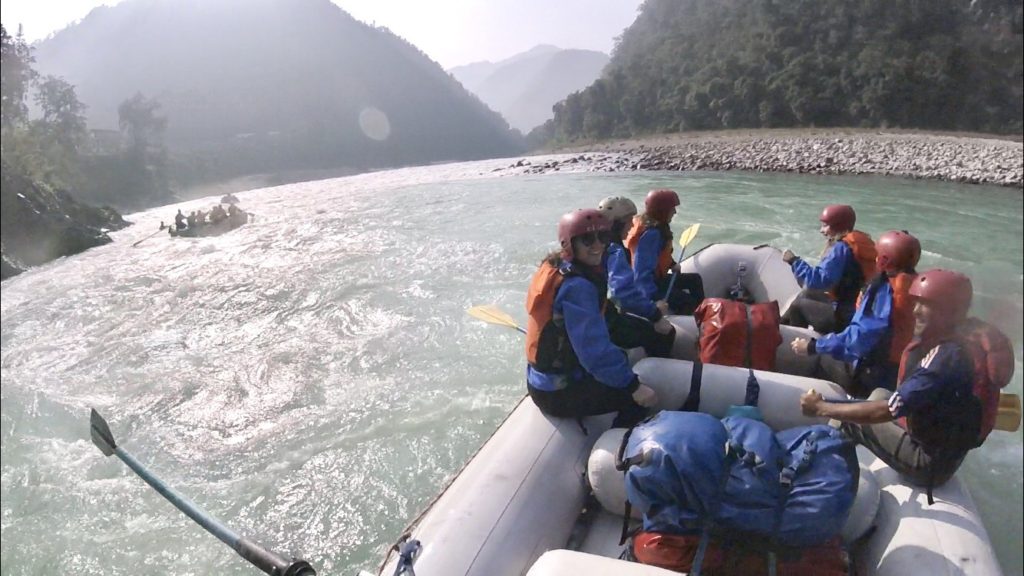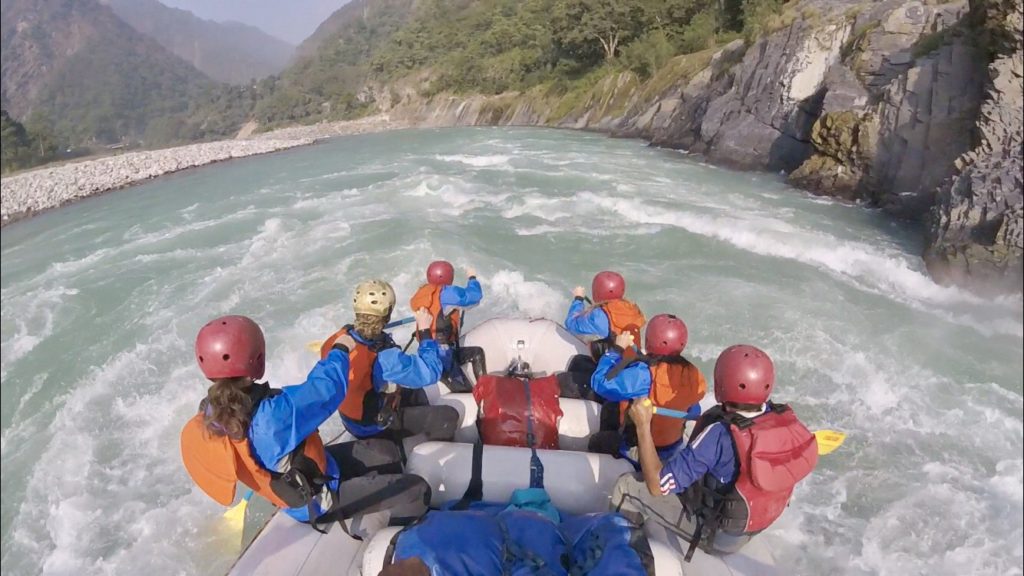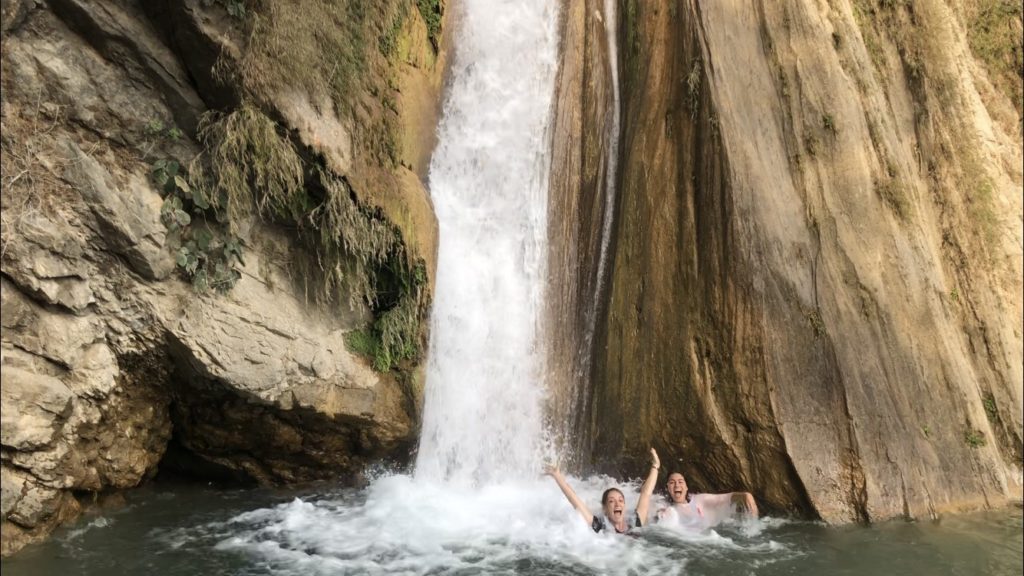 Waterfall adventure in Rishikesh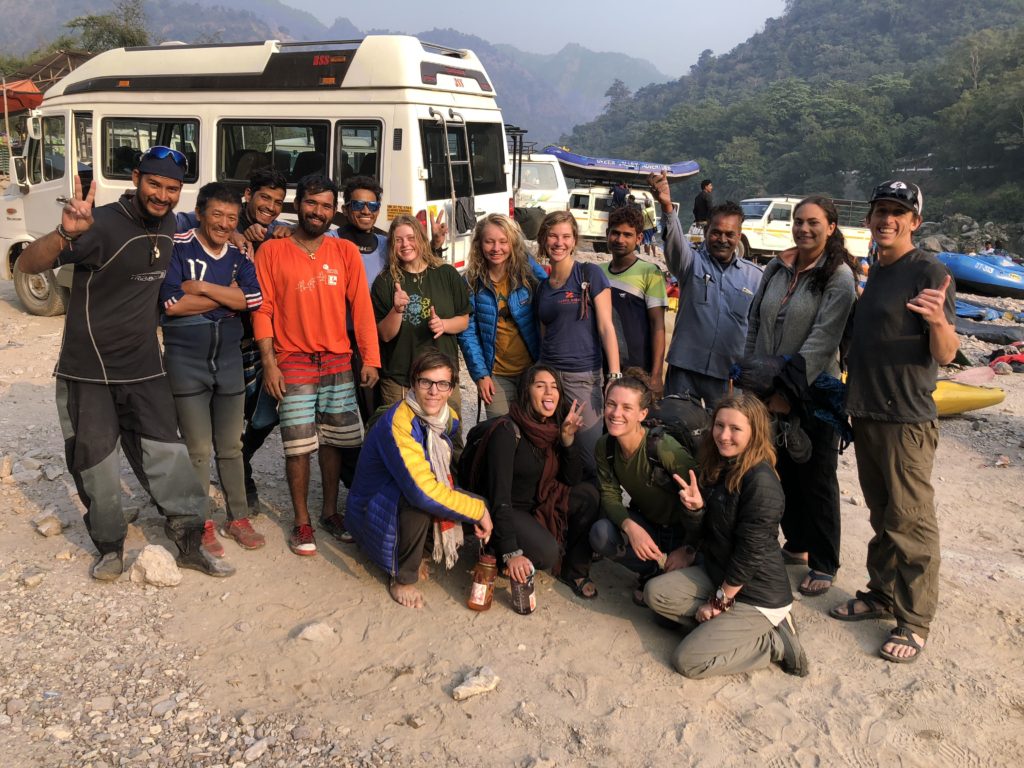 The whole crew with the whole rafting team.