By Talia
After some wild travel days, we finally made it to Roatan, Honduras for a week full of diving in the beautiful Caribbean Sea. We spent the week diving with West End Divers, coincidentally located on the West End of Roatan. The West End, also known as gringo paradise, is flooded with restaurants, souvenir shops, dive spots and a perfect beach. The end goal of this week was to get open water certified. What is an open water certification? I'll tell you. It basically means that you are allowed to go diving without a divemaster and can dive up to 60 feet under water. The course requires a mix of academic classes full of exhilarating videos (not), quizzes, confined water dives, open water dives and a final exam.
With the pressure change as you dive, it's essential to equalize, AKA pop your ears every few feet. If you can't equalize, unfortunately, you cannot dive. I'm proud to say that out of a group of 12 we only had one fallen soldier, Chloe. She wasn't able to equalize her ears but made up for it by indulging in some much-needed relaxation time and exploring. After the rest of the group all passed our final exams and got our certifications we embarked on a night dive. Yes, you read that correctly. A dive 45 feet under water at 8 pm spent exploring a reef named Overheat. We saw a sea turtle, octopus, and many beautiful Caribbean fish. We wrapped up our dive by doing a "lights out." This was when we dug flashlights into the sand and waited in complete darkness before the bioluminescent algae lit up the ocean. What an experience, let me tell ya.
After surfacing and dealing with our gear everyone headed to the front of the boat to lay under some breathtaking stars. Just when we thought life couldn't get any better 3 DOLPHINS appear, swimming and jumping around our boat!! We wrapped up or final day in Roatan with a fun dive then made our way back towards our hostel where we all began packing, souvenir shopping, and resting before the final ceremony and group dinner tonight.
Well, that's all she wrote folks, and after 3 months and 4 countries, our time as Carpe students has come to an end.
It's been real homies. Until we meet again.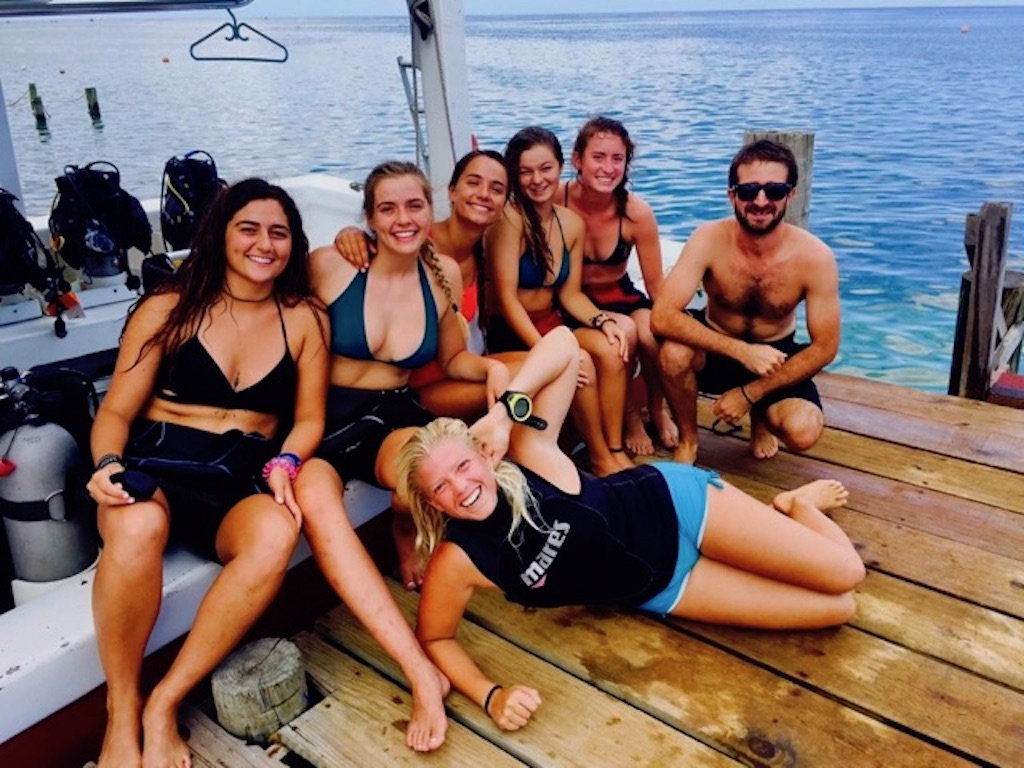 The whole group with our instructors from West End divers!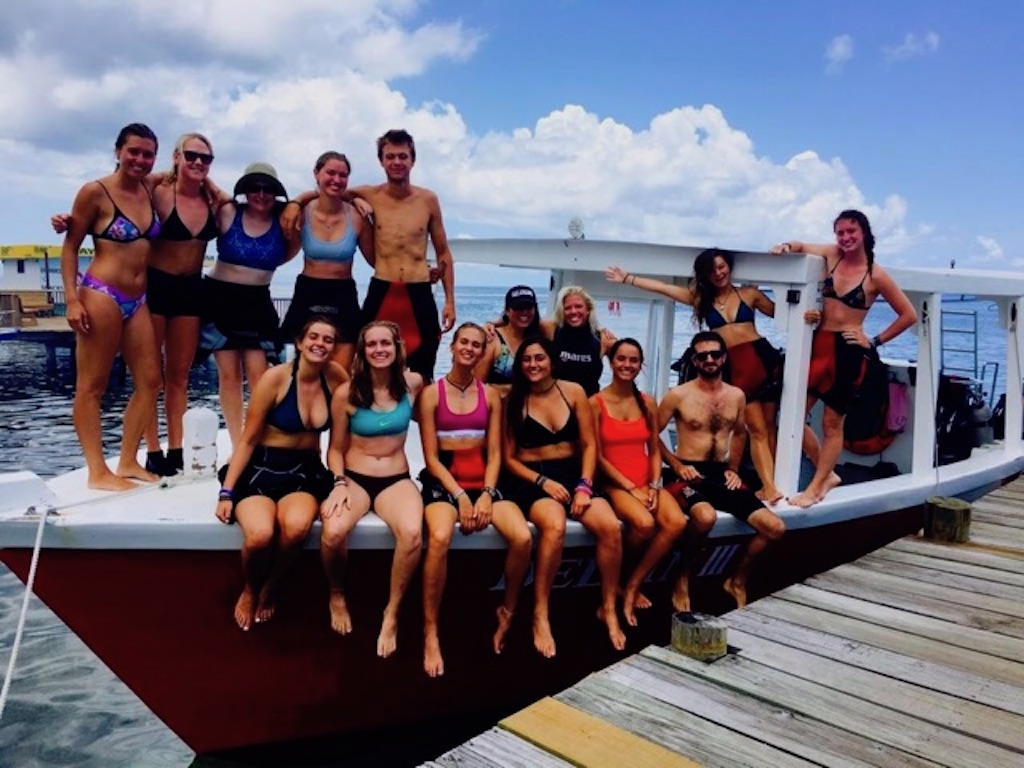 The Squidwards dive team! (Name credit: Paige)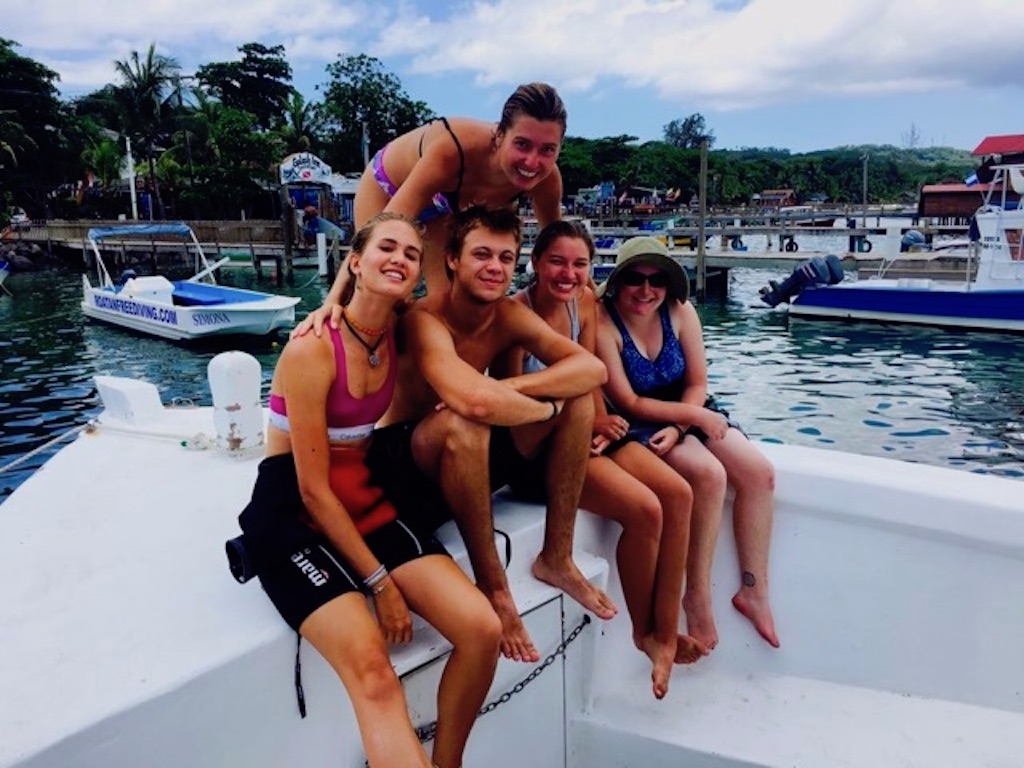 Team Maracuyá!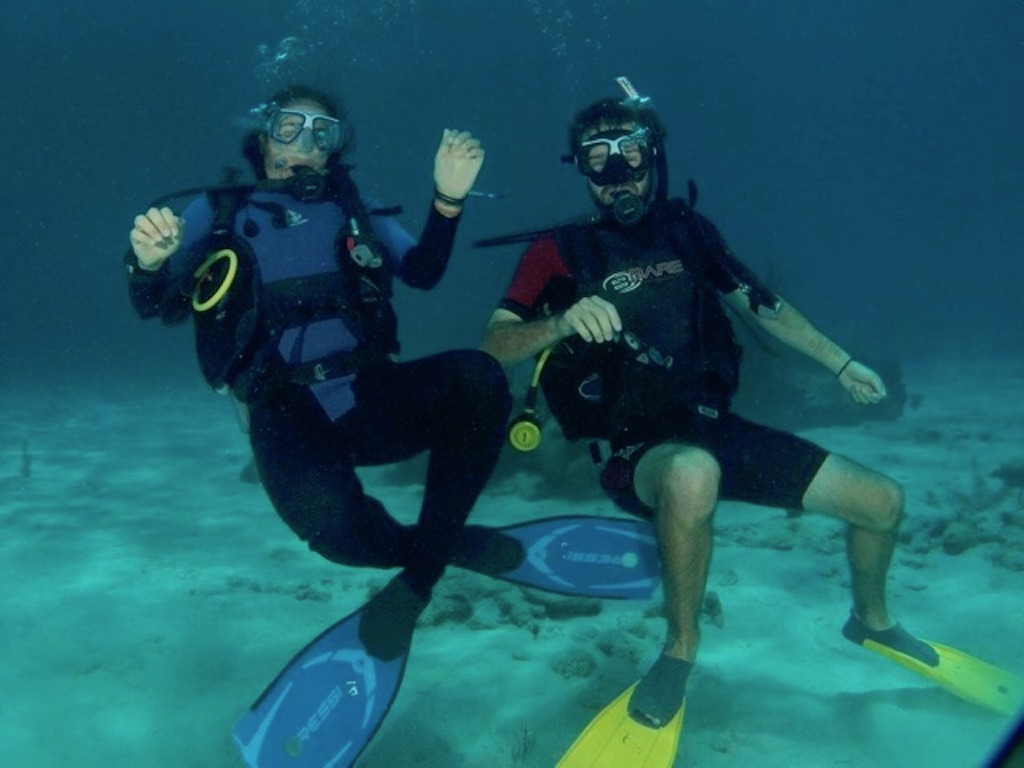 OEs Hannah and Julian at 40' depth.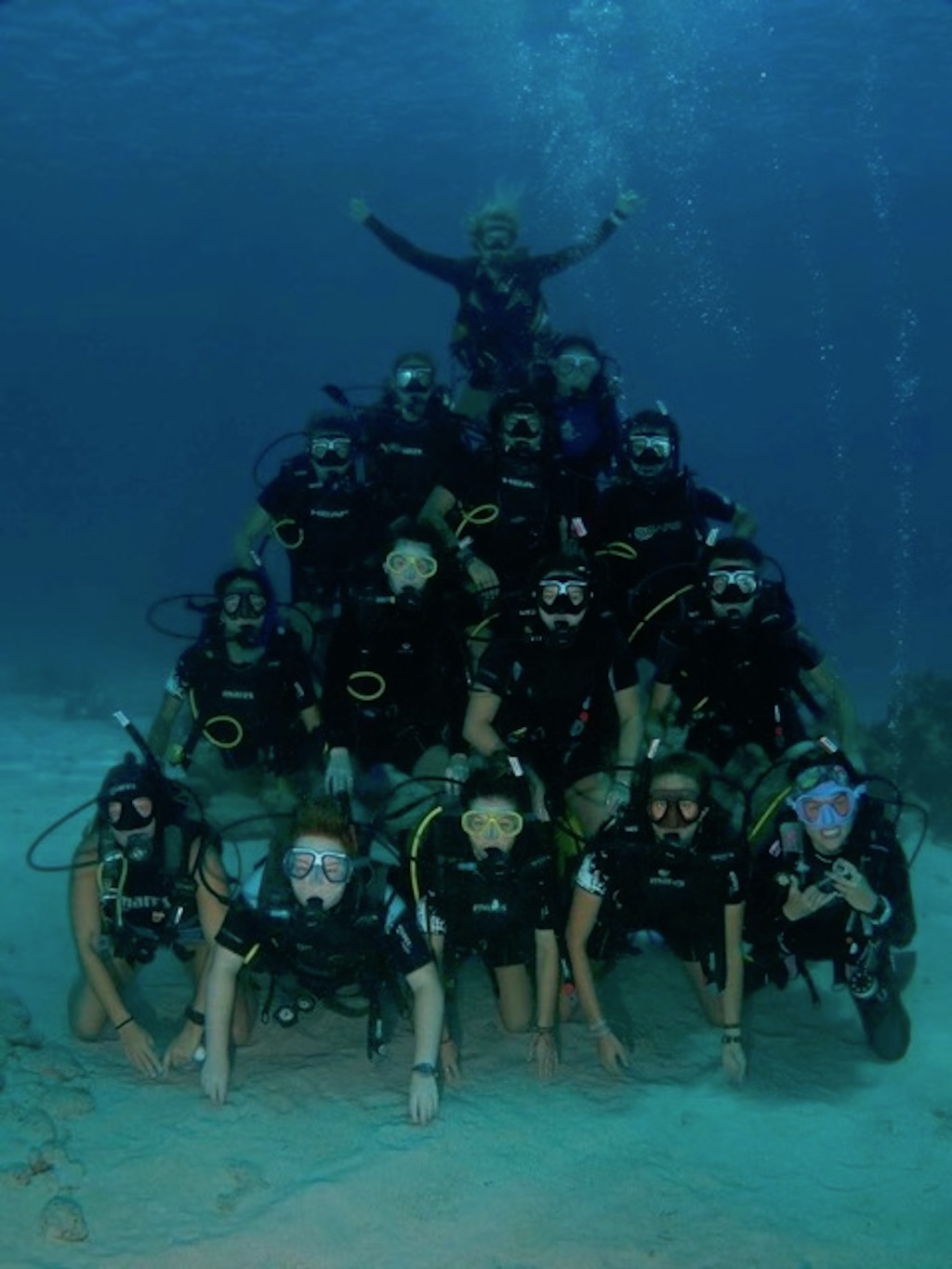 A CARPE PYRAMID!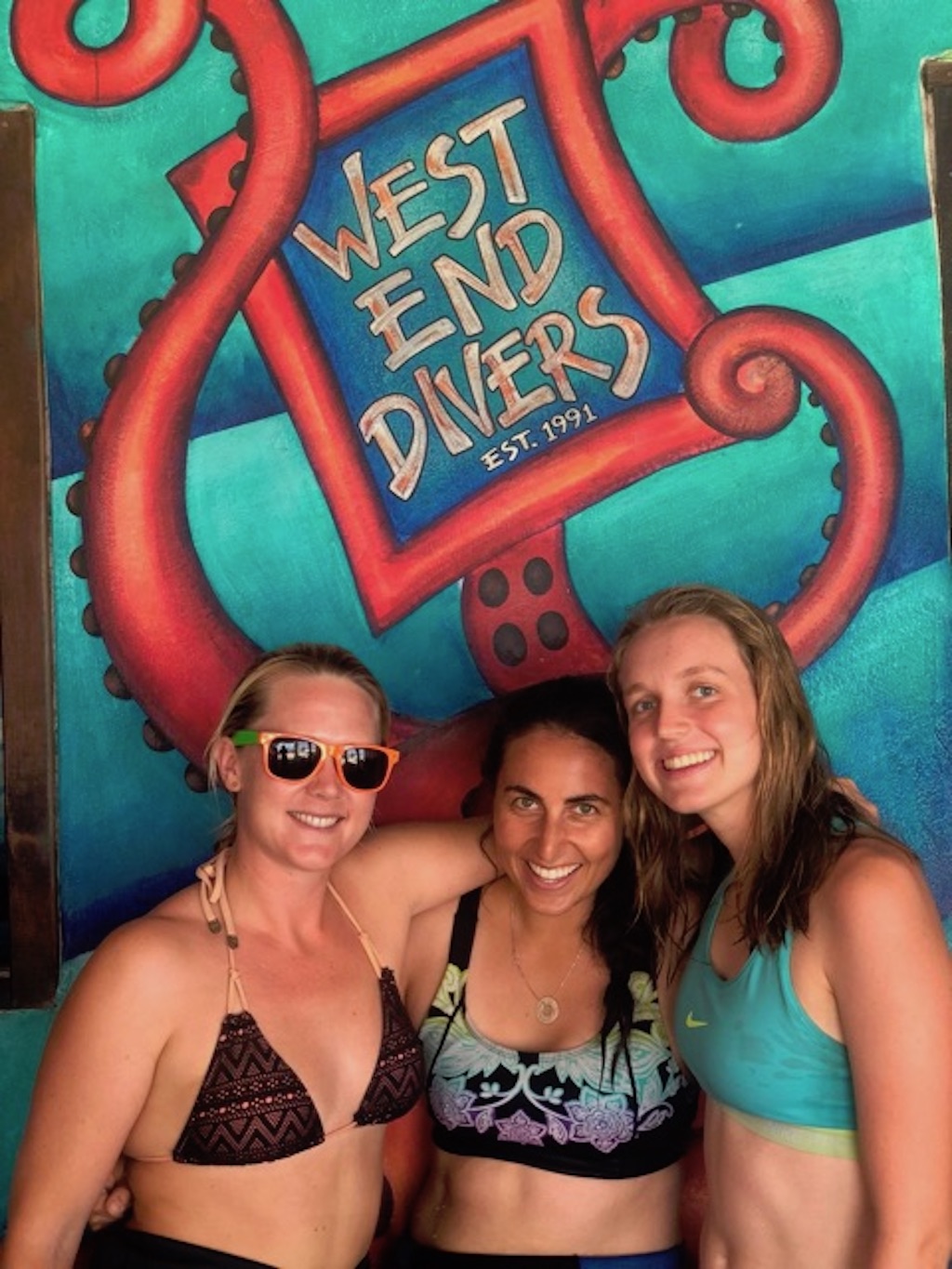 Team Queen Sugarfish!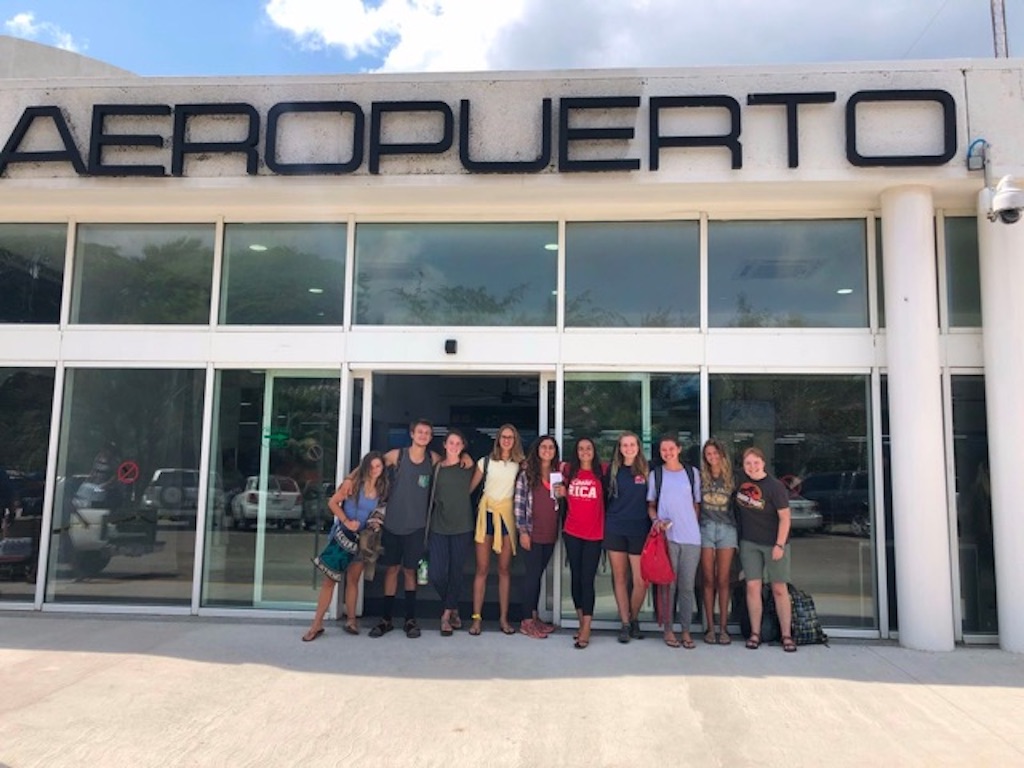 And they're off!