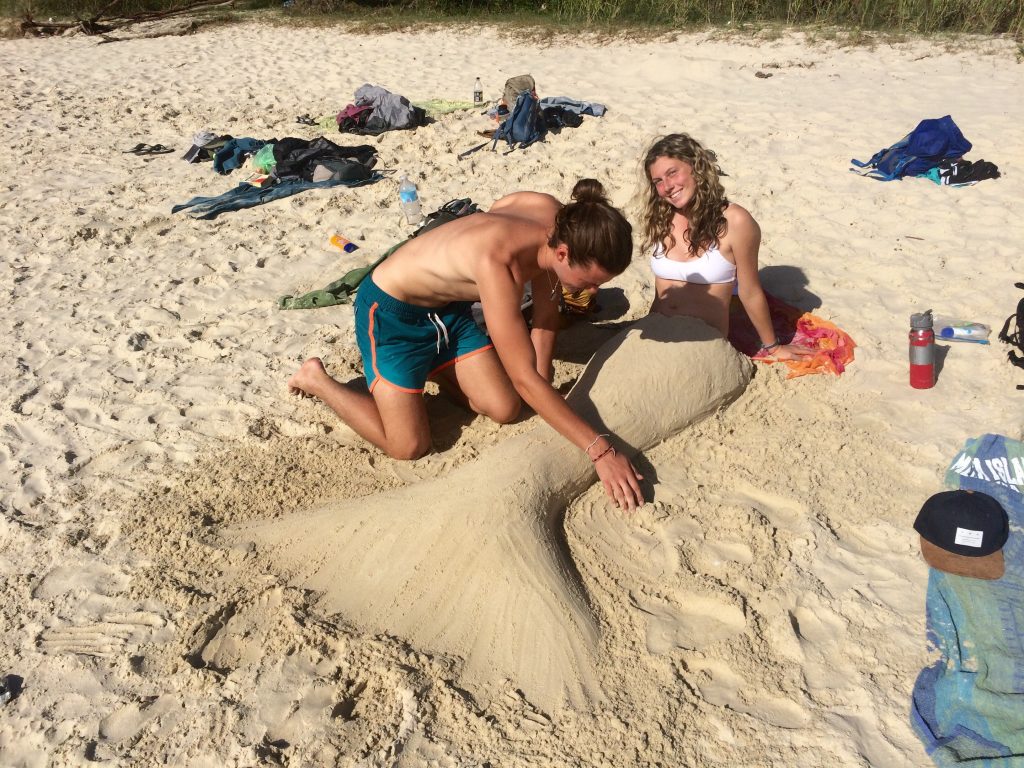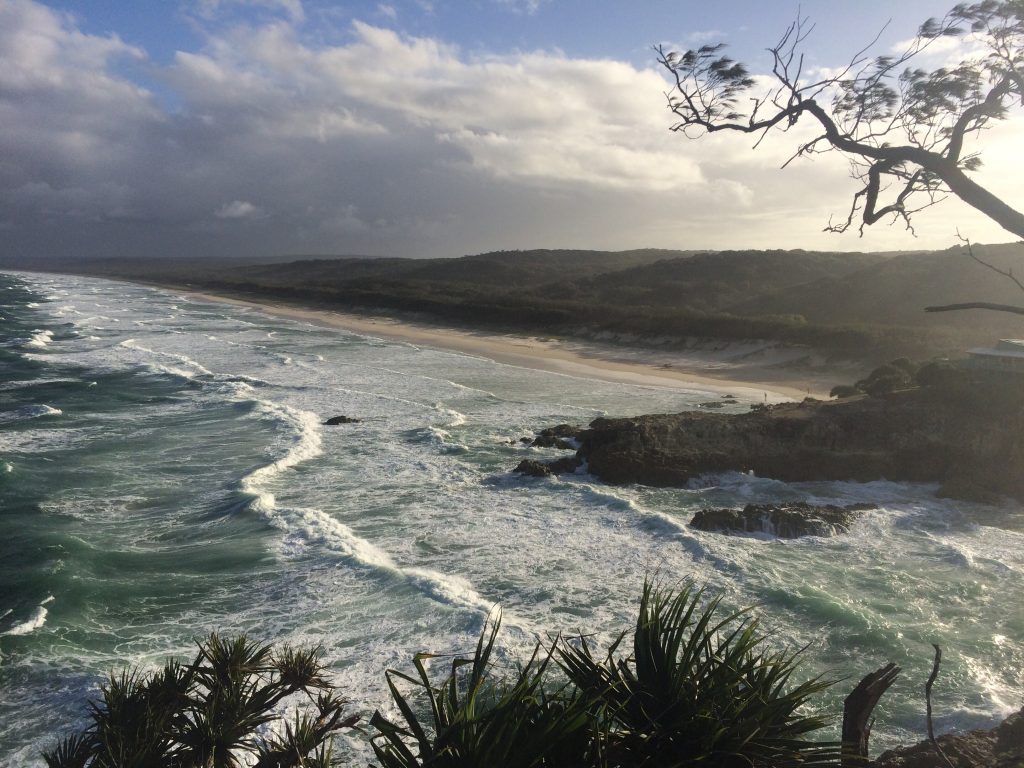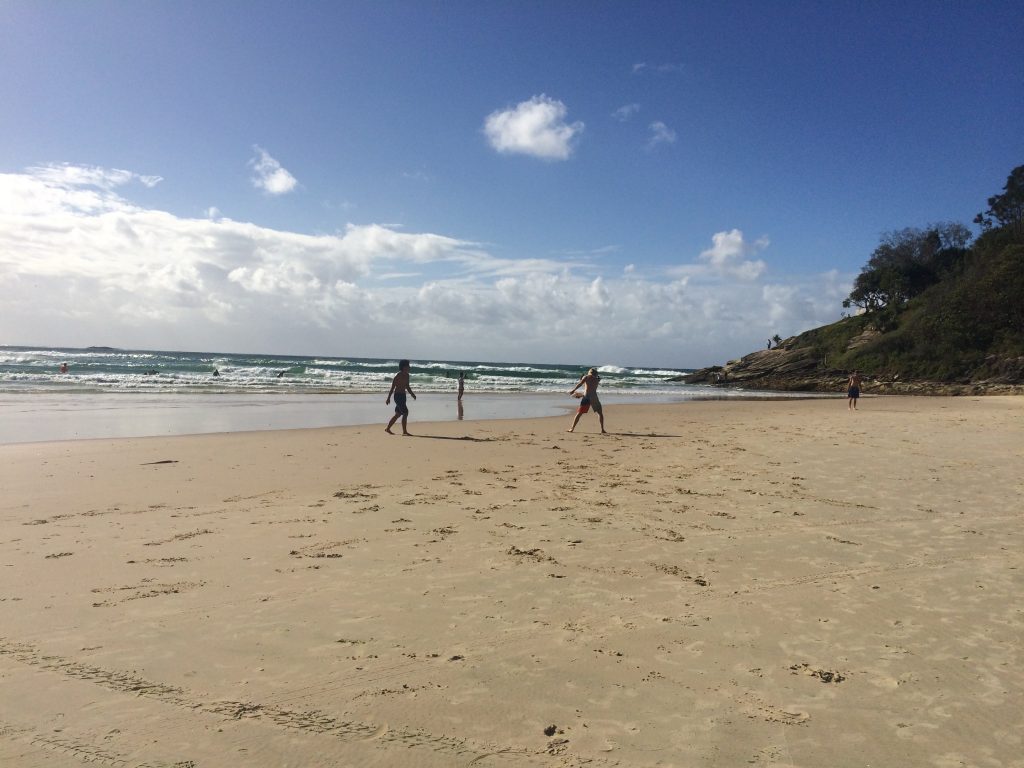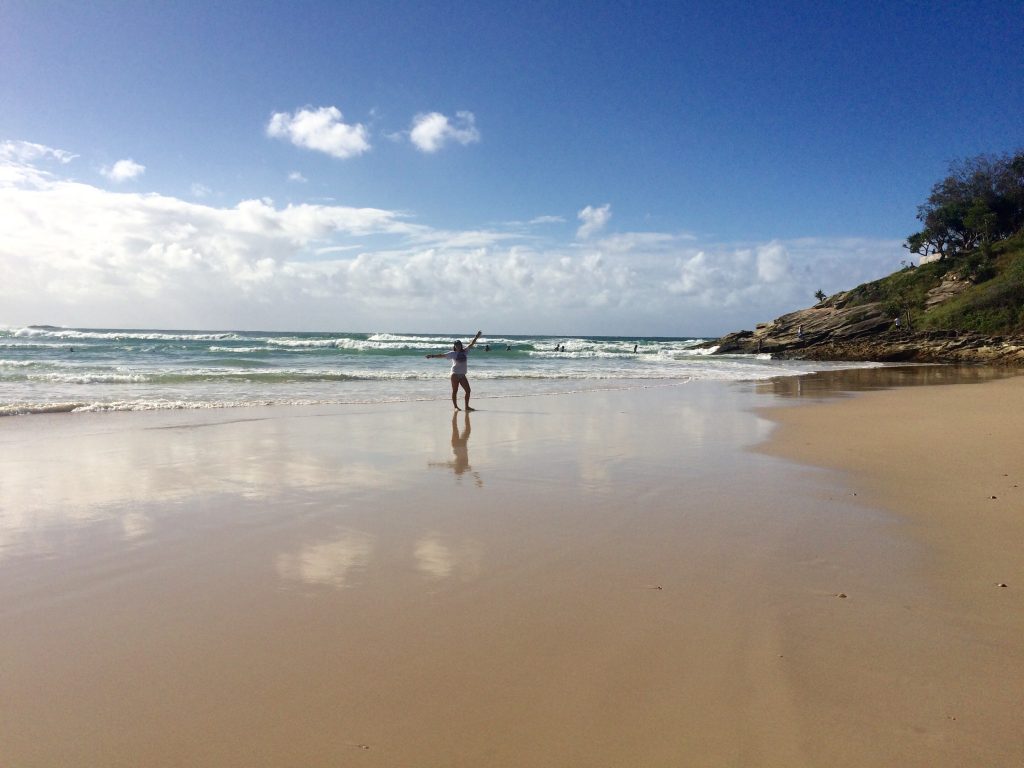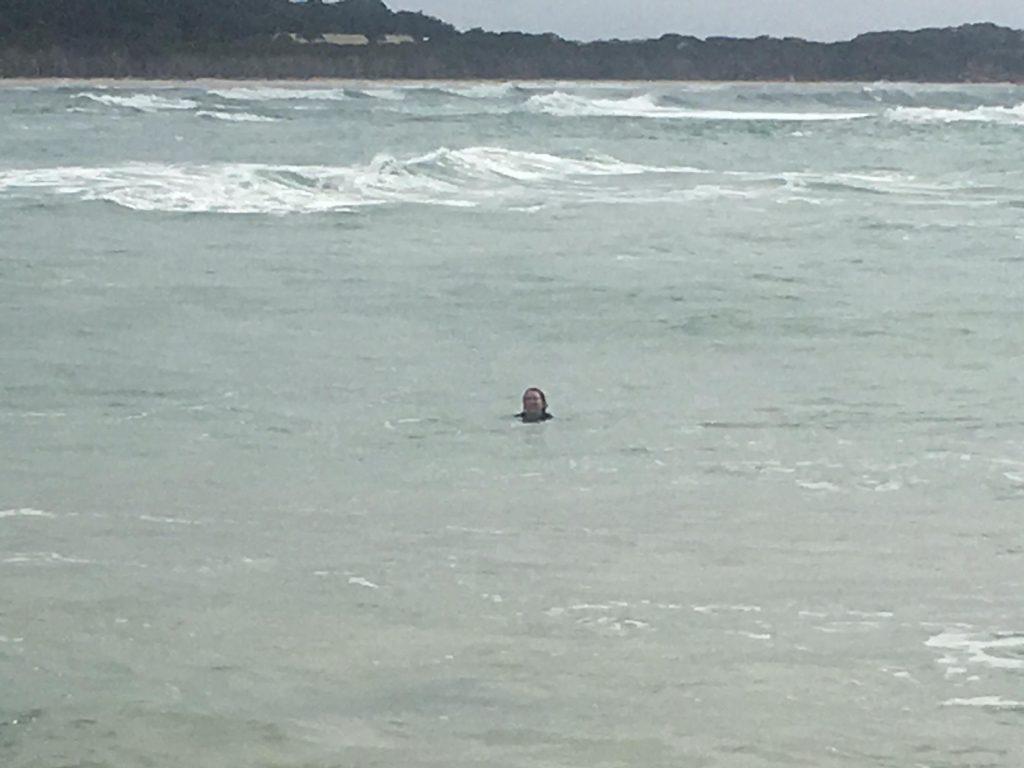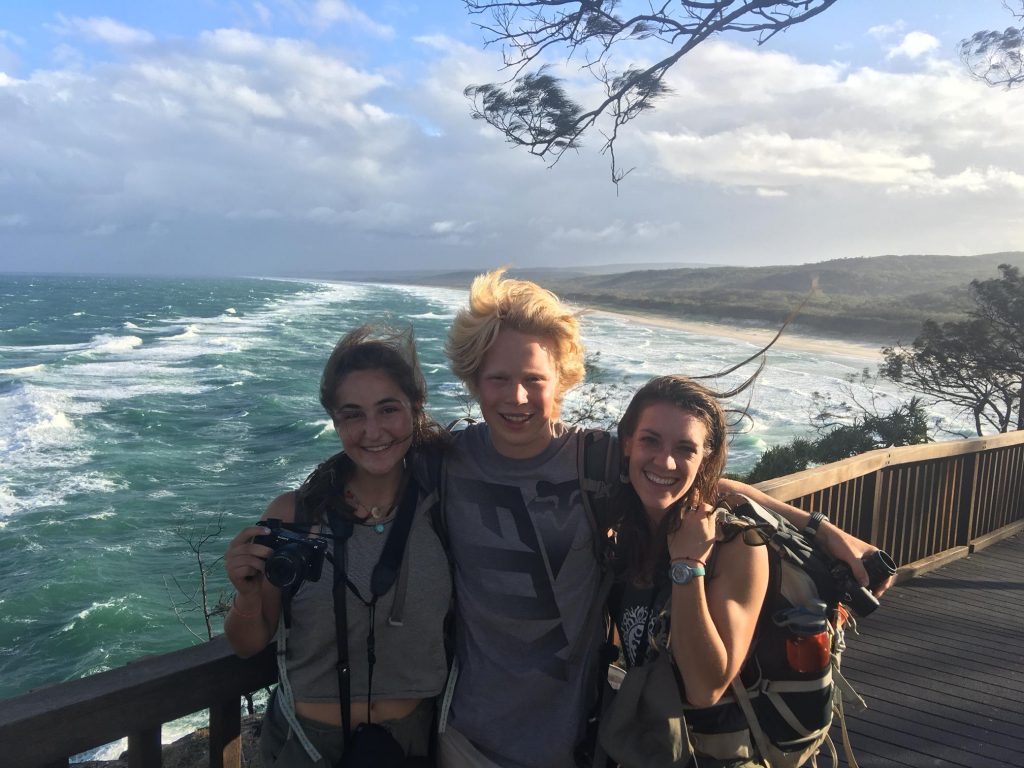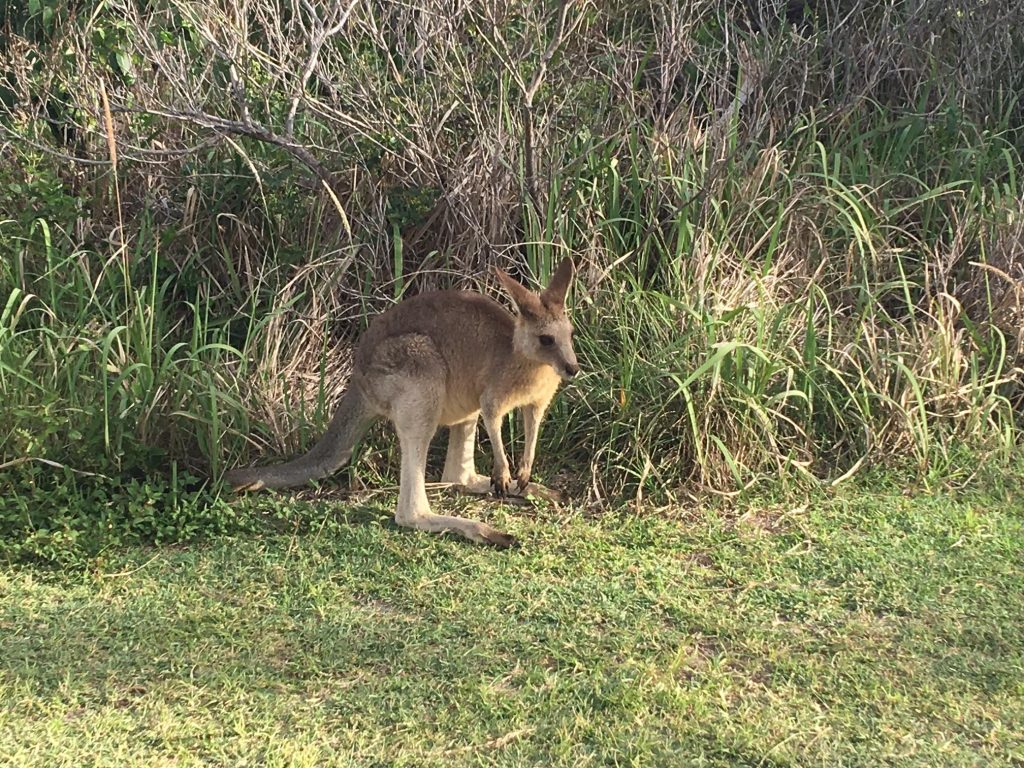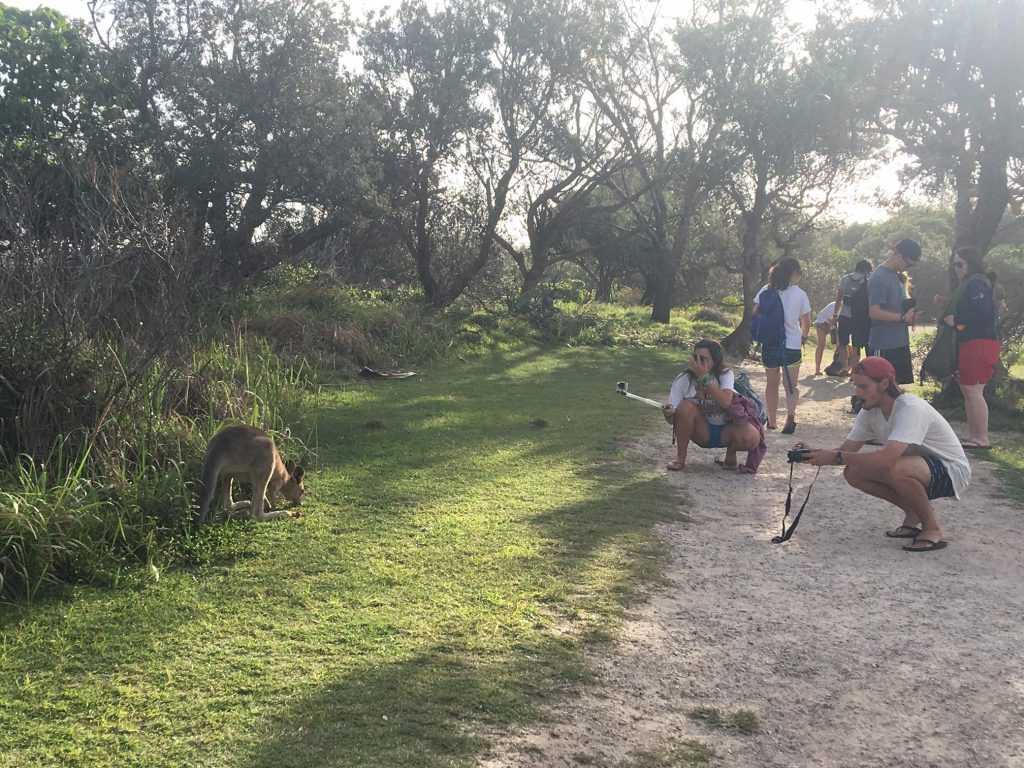 Hello folks! Greetings from Cairns. But… You're probably wondering how we got here. It all started a few days ago… *record scratch*
After leaving the Bodhi Tree Buddhist monastery on Tuesday April 18th, the group boarded a bus from the nearby Lismore and headed to Brisbane for three days of swanky student travels in the city. Now, this day, however, was no ordinary day. It was a day with cause for celebration. For it 'twas the fabulous Miranda's birthday! To commemorate this day of birth, the group headed out to the infamous Punjabi Palace for dinner! Eating a scrumptious family style meal, not one grain of rice was left on the plates. But the real surprise came when not one, but two cakes were brought out, before we all headed back to the hostel with hearty food comas.
The following day, we had free time in the city to explore Brisbane. The morning started with an intense game of 2v2 basketball between Nils, Doug, JJ, and Pierce. Pierce showed us why he's famous around the YMCA, finishing the 6 games played with a 5-1 record. While the games progressed, Nora, Lucy and Molly explored downtown Brizzy, getting to know the large shopping plazas and boardwalk along the ocean. Nils, JJ and Miranda explored the Wednesday food fair, tasting samples from every stand.
Thursday, however, was the real treat. Under the proactivity of Nils and Aislinn, the group ventured to North Stradbroke Island. North Stradbroke is known for some of the most spectacular scenery and local wildlife in all of the East coast. After arrival on the island, the whole group jumped into good ol' Big Blue. Caroline and Aislinn especially enjoyed the rolling waves and the perfect body surfing conditions, while Nora found herself buried in her very own sand mermaid tail on the beach. Doug and George found some well spaced trees on the beach to string up their hammocks, while the rest of the group enjoyed the beauty of the beach. In the late afternoon, the group took a walk down the mesmerizing North Gorge Trail. Olivia was ecstatic to see her first ever wild Kangaroo up close, sharing an intimate moment of deep eye contact mere inches from the pocketed pal. Tom and Kate captured some surreal shots of the roaring ocean whipping through the gorge. Overall, the majority of the students concurred that even this far into the trip, this island still stood out as a highlight.
As Friday rolled around, our time in colorful Brisbane came to a close. But flying out to Cairnes, we have an absolutely action packed week lying ahead. Nothing new there! Heading into the Daintree Rainforest, maybe we'll even get to see some twenty foot crocs… Updates to come!
Sending Love to everyone back home,
George and JJ 🙂