By Desi Casanova
Hola from Baños, Ecuador! The group and I arrived here late last night after a long and tiring 10-hour van ride. Here we will spend a week learning more Spanish and diving deeper into the culture with our homestay families. I won't give too much away; that's for our next storyteller! I'm here to tell you all about our beautiful stay at Finco Mono Verde, a permaculture farm off the coast in Tabuga, Ecuador. There we learned all about sustainable living, farming, and fishing. So much knowledge was given to us by our wonderful hosts it's hard to recall everything, but I do know sustainable living is not as hard as it may seem. It was very important for us to conserve all the water we could due to the many dry months in that region. During our stay, we participated in many wonderful community service projects, such as cutting the soccer field with machetes, creating a path for a very nice woman and her workers, and building a fire stove. Though we worked hard there was lots of downtime for everyone to have some much-needed relaxation, unfortunately, a cold is making its way through the group and back again. We are all working very hard to get back to 100% but the cold is very persistent. Luckily, no soccer was played in cow poo this last week, so at least we have that going for us!
As some of the group rested, many of us went on an incredible hike, climbing 800ft in elevation. On this hike we had the incredible opportunity to see a howler monkey up close and personal, pictures credited by yours truly. We also stumbled upon the biggest tarantula any of us have ever seen! Seriously, the thing was bigger than my head. But aside from silly monkeys and big spiders we also got to enjoy the beauty that surrounded us and really take in the diverse forest. After we emerged from the depths of the forest, we all enjoyed an incredible beach day. Here we took a much-needed soak, collected stones, and watched as the sun set behind the ocean. We also had the opportunity to visit a fisherman's house, where we enjoyed freshly caught fish and shrimp, while also learning about sustainable fishing. It was truly an incredible week where we did our part and rested when needed. Definitely a place to visit again!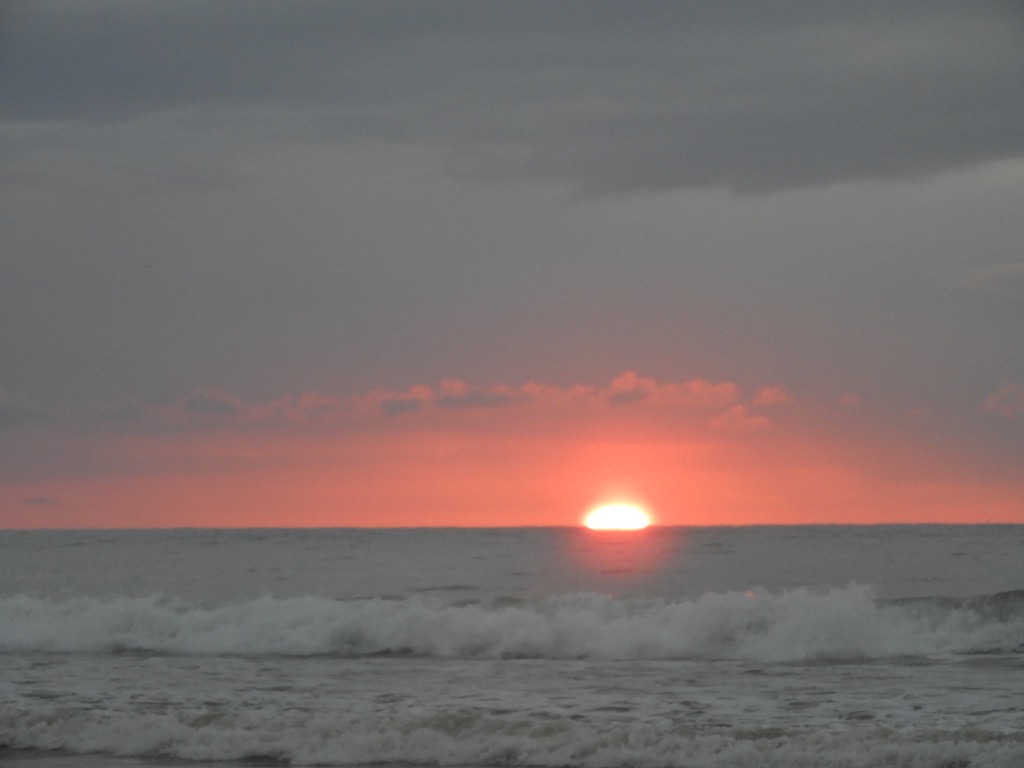 Tabuga beach sunset.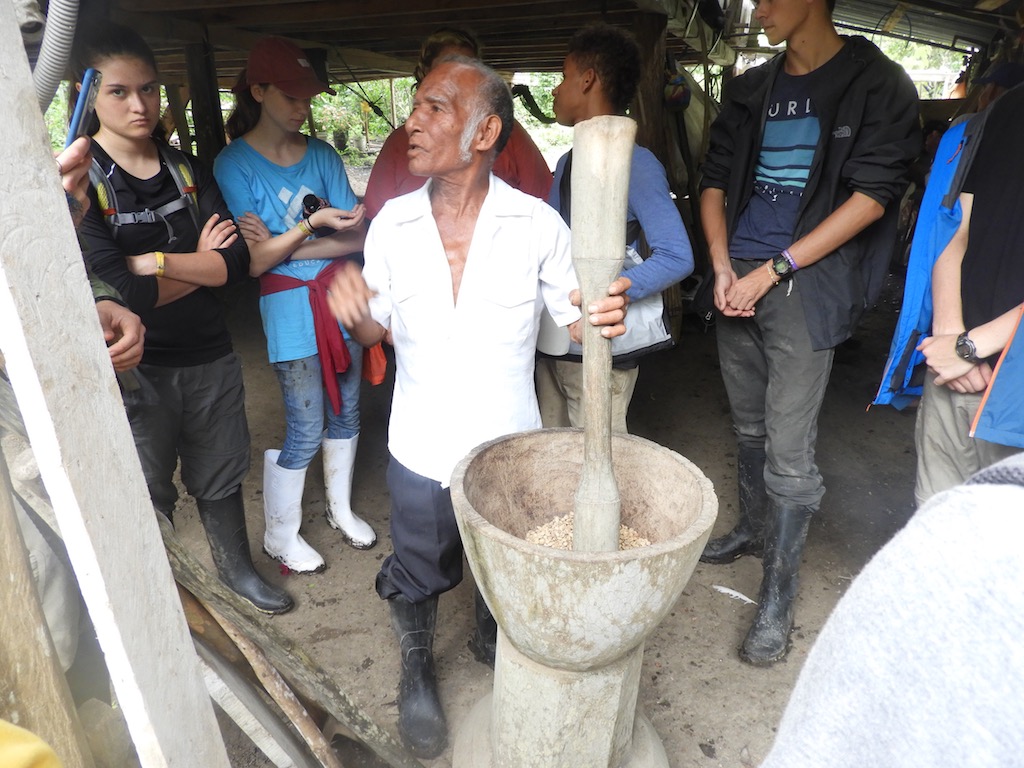 Learning to hand-grind coffee at a local coffee farm.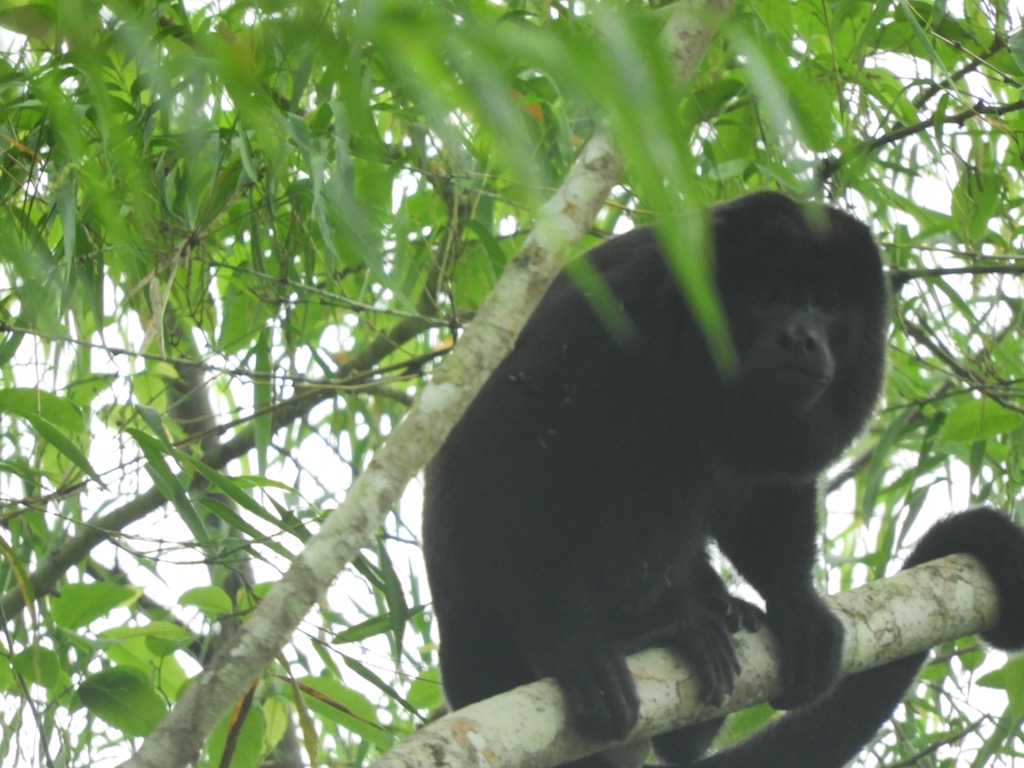 Howler monkey spotted on a nature hike.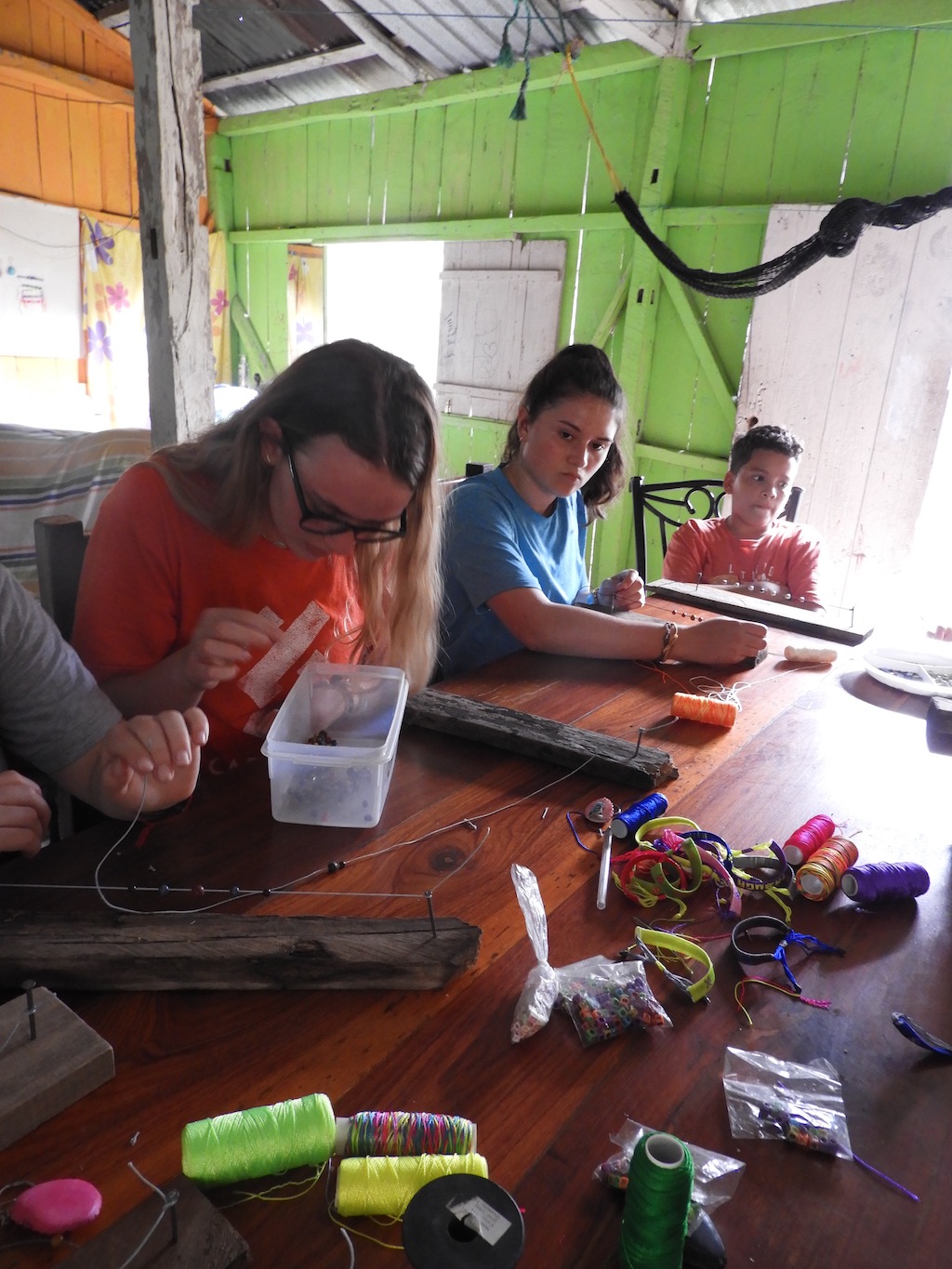 Learning to make bracelets from a local artisan.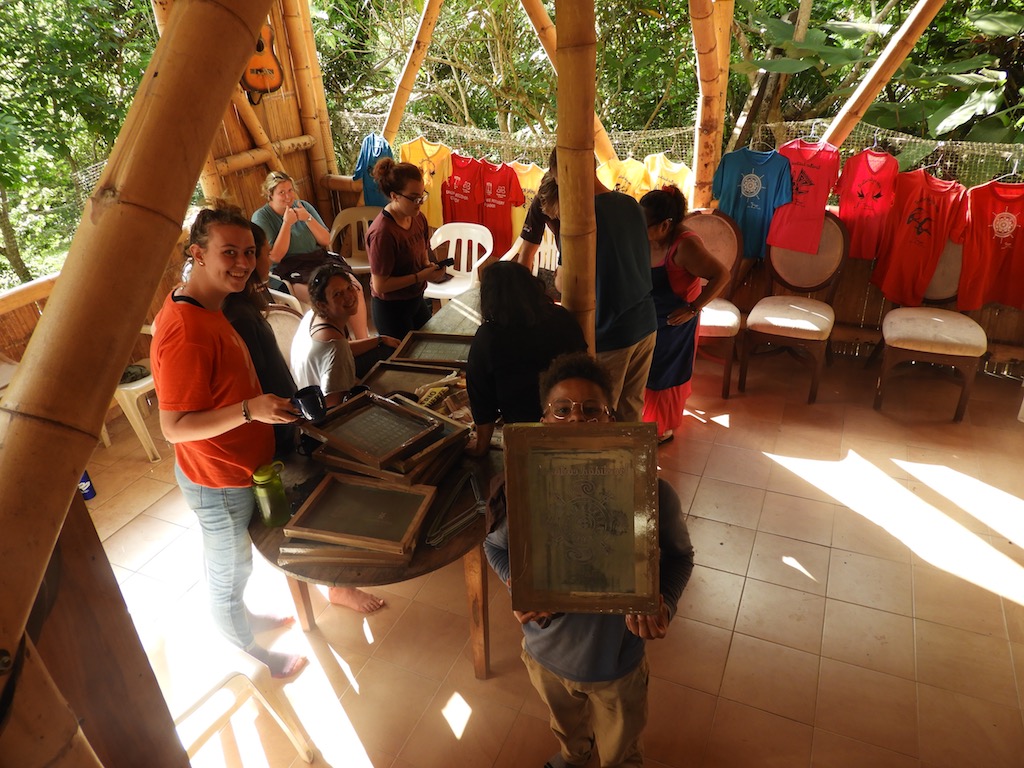 Screen printing t-shirts.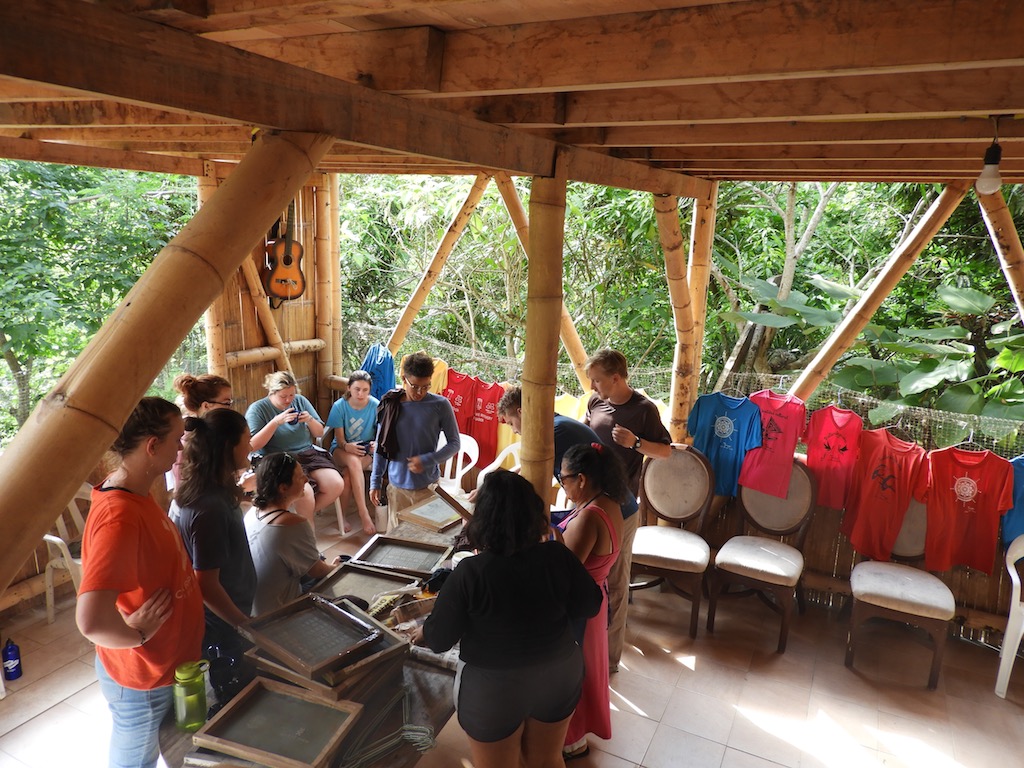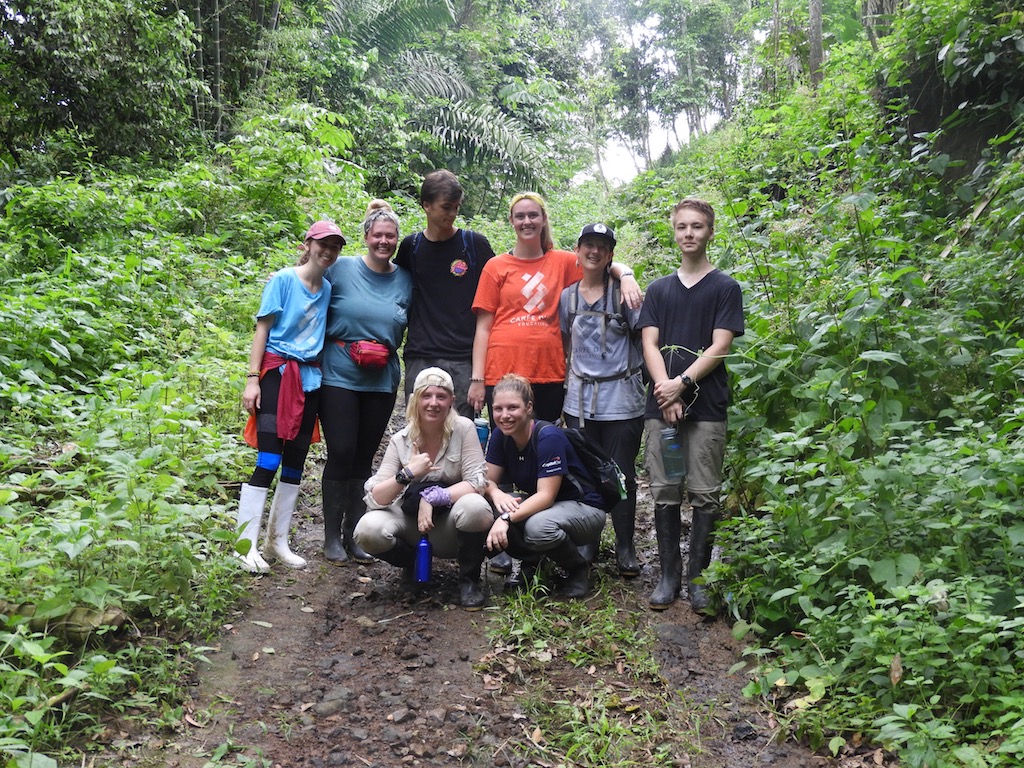 Rainy jungle hike to a local nature preserve.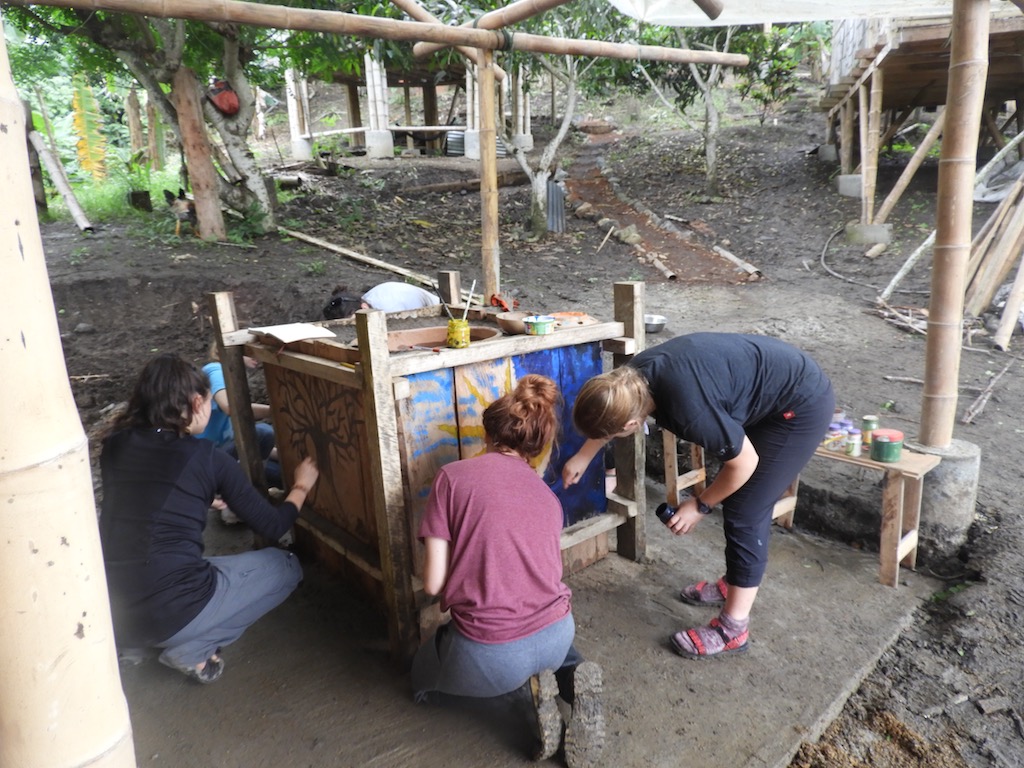 Painting the outdoor over that the group helped construct.