By Kayleigh Lillethun
NKULA FANS!!
We've made it to Zanzibar! We've been here for about two weeks now and I think that we still love it just as much as we did when we first arrived. We started our Zanzibari adventure with our cultural immersion/homestay in Stonetown!
Stonetown is full of tourists from all over the world (including us). It has a very different vibe than anywhere else that we have been on our trip. There is a 99% Muslim presence so some of us have taken the initiative of buying headscarves and occasionally covering ourselves up more than usual. "When in Zanzibar, do as the Zanzibarians do."
We stayed in homestays deep in Stonetown and had to find our way back to our meeting point every day in time for our internships. 🙂 Some of us got lost a few times (Maytal and Mary Dudley)… The art internships were incredible! Morgan worked with a local wood carver. Mary-Dudley, Maytal, Kiara, and Jason all worked at a spa and made things like incense, face scrub, body scrub and coconut oil. I worked with a screen printer outside of Stonetown designing and printing my own t-shirts. Lastly, Rebecca and Tosca worked with some painters in town and learned how to make local paintings (they have lots of great stories!)
It was pretty hard for the group to meet up while we were in homestays because our internships all got out at different times and we had no way of contacting each other. When together, we would meet up and all eat lunch together at the local restaurants (usually Stone Town Cafe) and go eat gelato at an Italian restaurant.
On our second day in Stonetown, we went to Prisoner Island, where we were able to see tortoises that had been brought to Zanzibar from Seychelles as gifts way back when. The oldest was 190 years old! After visiting the tortoises we had the opportunity to go snorkeling! Almost all of us went in and had a great time… for five minutes. The guides told us "there are no jellyfish." But three of us got stung by jellyfish and some still have a rash. Still fun though! On our way to Kiwengwa for scuba we got to experience the spice tour of Zanzibar! We saw so many spices I can't remember half of them. We saw: nutmeg, cinnamon, vanilla, black pepper, ginger, ylang ylang, and lemongrass!
When the tour was over we took a bus to Kiwengwa to start our scuba adventures! The first day of scuba we got split into two groups. Group 1 was Peter, Rebecca, and Jason. Group A (because nobody wants to be group 2 apparently) was me, Maytal, Tosca, and Morgan. Mary-Dudley was by herself earning her advanced scuba training. Group 1 watched PADI scuba training videos and took a few tests. Group A was learning the same skills in the pool with the scuba gear on! The second day the groups swapped activities. The third and fourth day were the days for scuba diving! We had a really long and bumpy boat ride to our location, we were hoping to get tan on the way there but it was quite gloomy out. We got to our spot and I dove right in! I don't know about anyone else but I was more scared to get into the water than I have been for anything in my entire life. I was literally crying on the way in. But we did it! Once we got in we were all so happy! Over the next day and a half, we dove a total of 4 times practicing all of the skills that we had learned. Now we're certified PADI open water divers! Unfortunately, Maytal got a separate certification because she could only dive 2/4 times with us.
Now that all of our scheduled activities are done we're onto our student-directed travel, then we will be on our way home! We will be swimming with turtles, visiting some caves, and going on a sunset cruise in Stonetown! We're very excited to come home, some of us more than others. We will see you all soon and thank you for reading our blog this semester! We wouldn't be where we are now without any of you! 🙂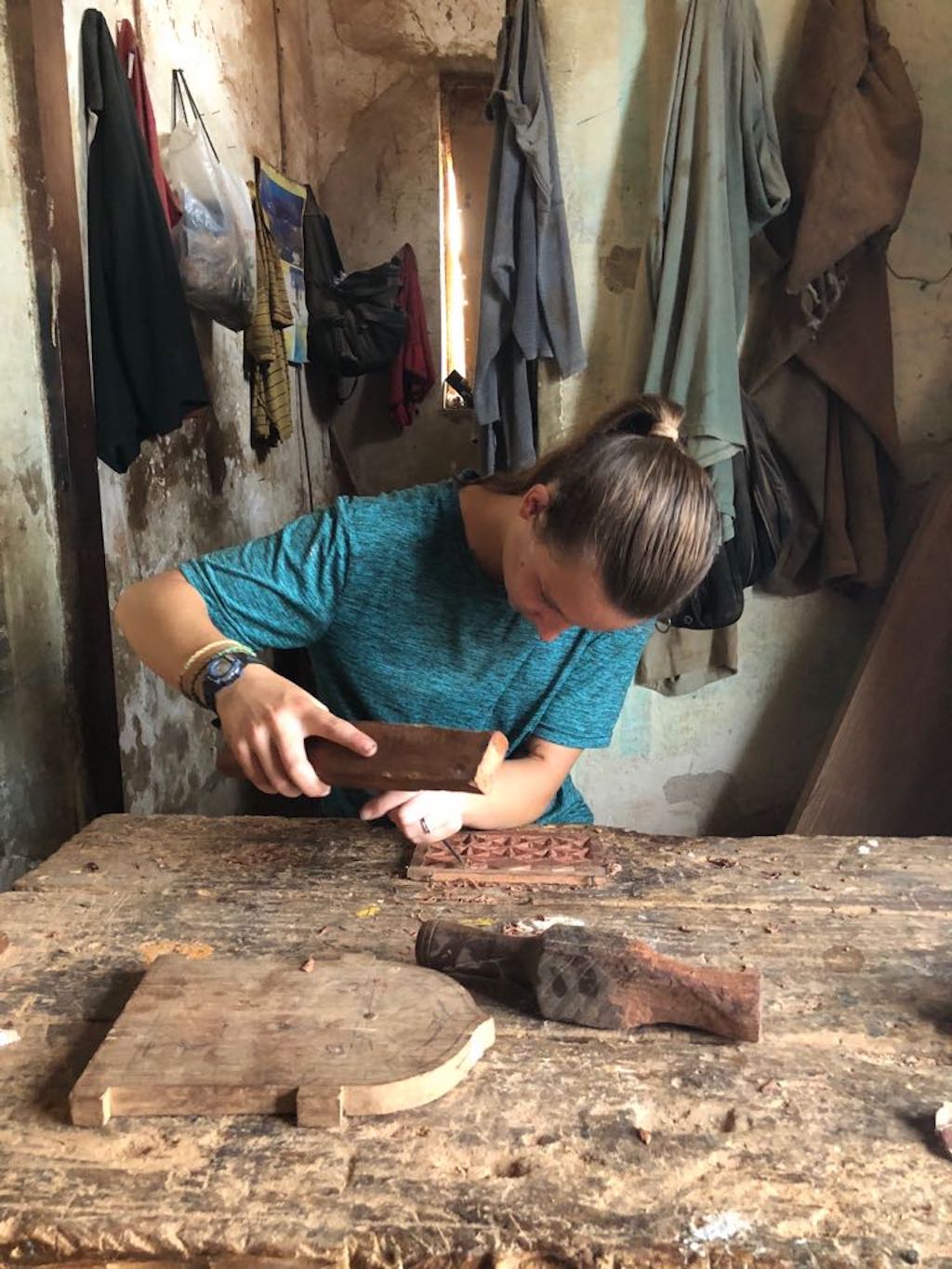 Morgan working at her woodcarving internship in Stonetown.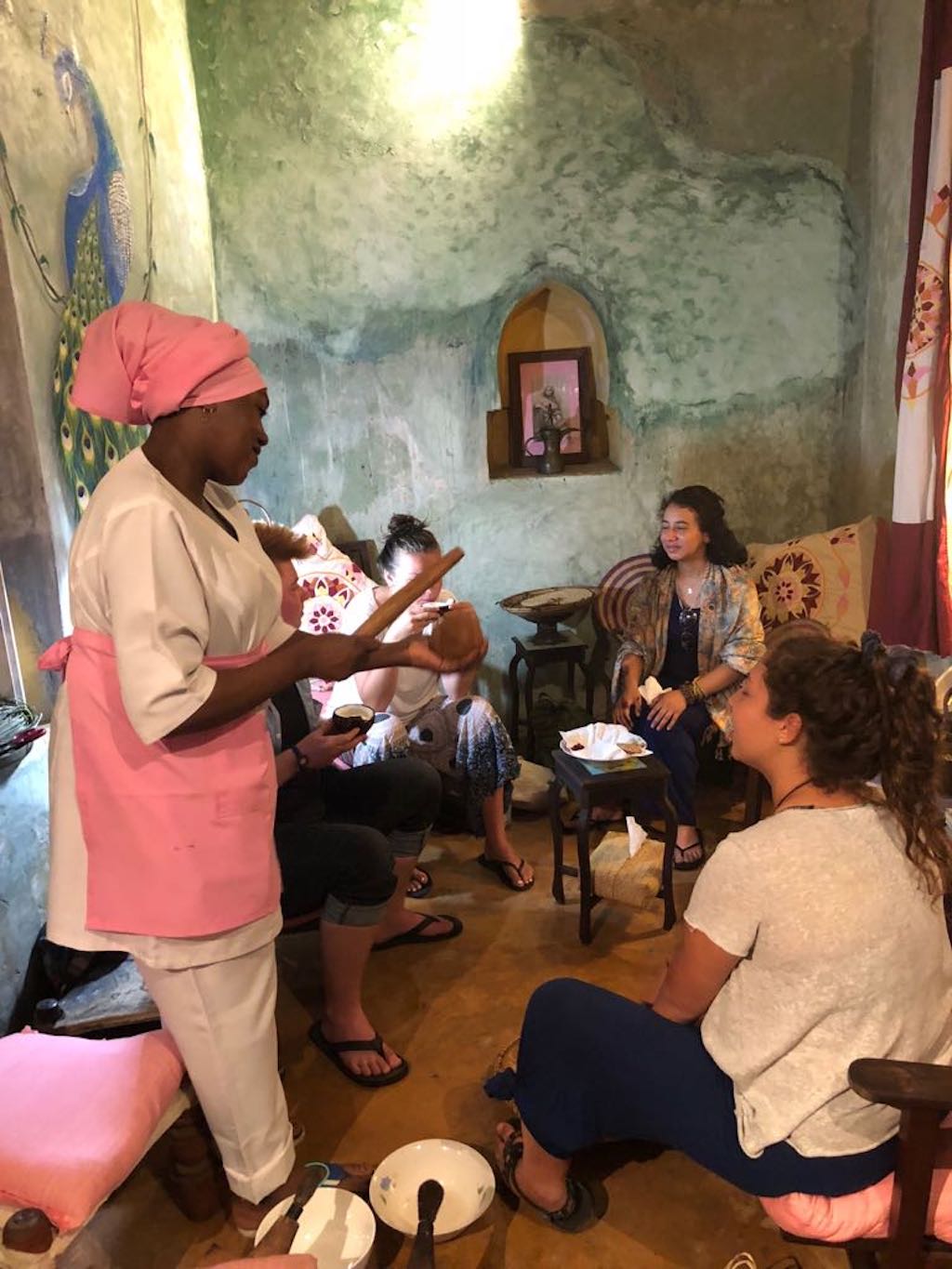 Maytal, Kiara, and Mary Dudley at their spa internship in Stonetown.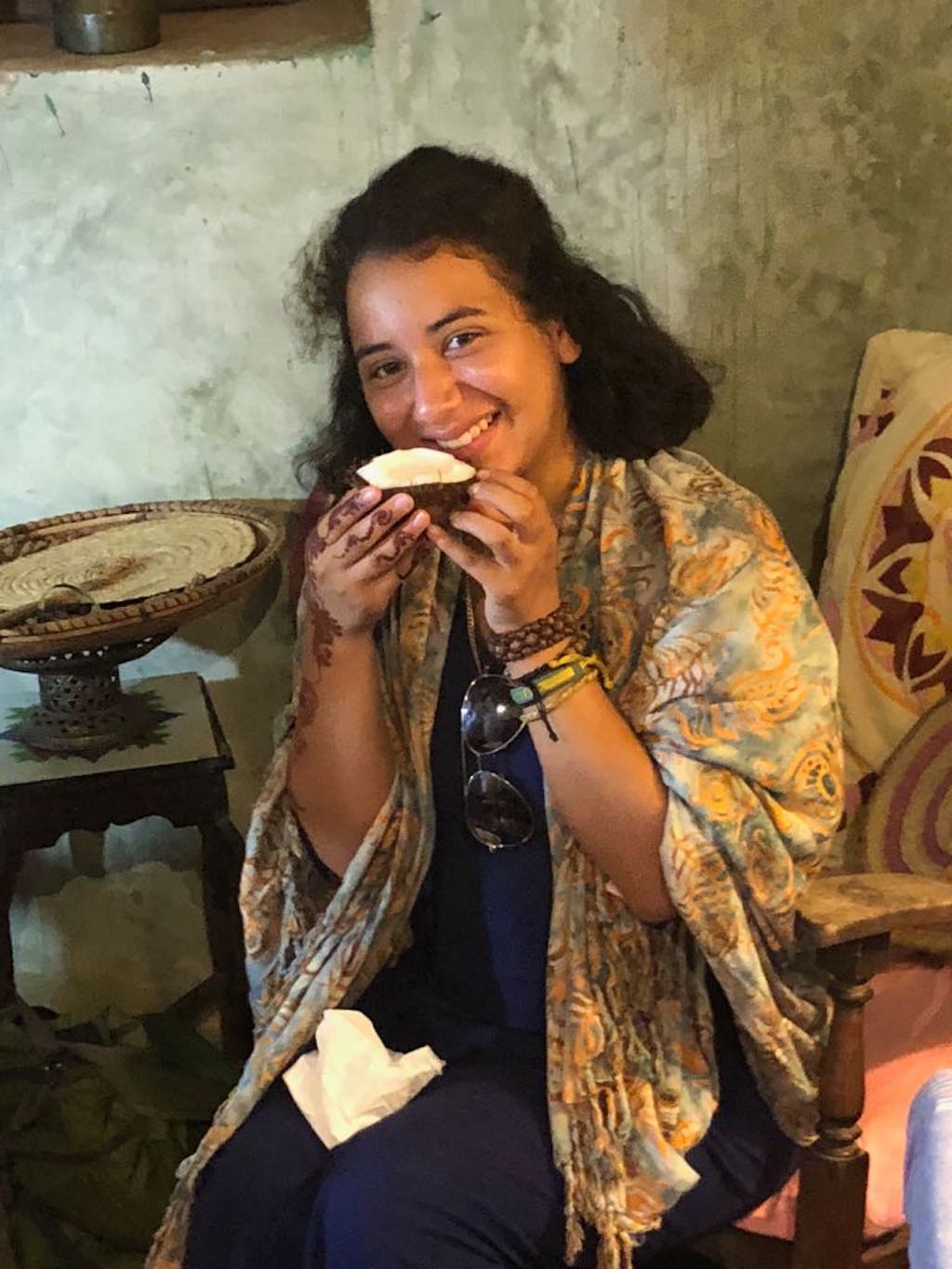 Kiara with her new friend….a coconut.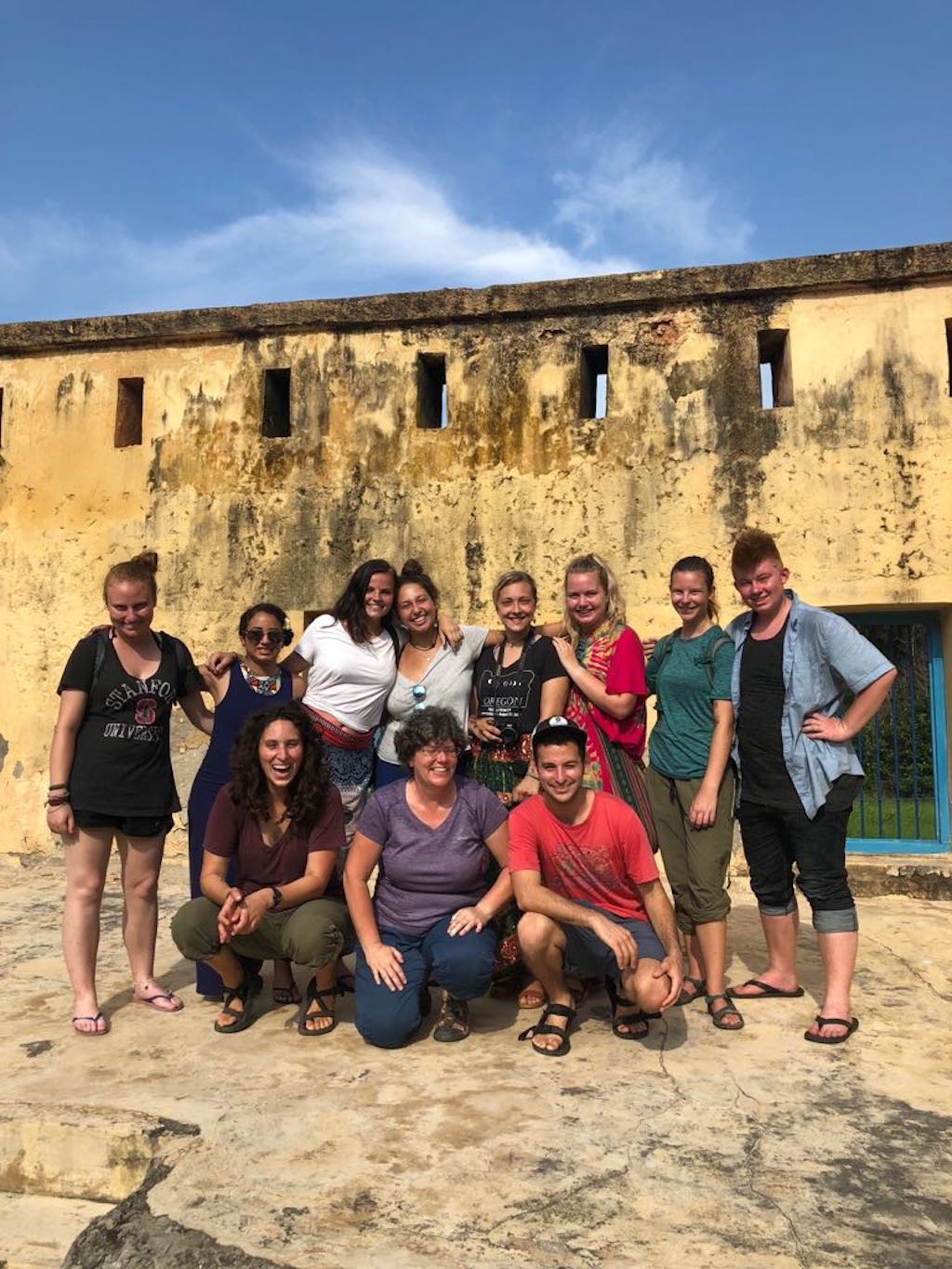 The group on a trip to Prisoner's Island.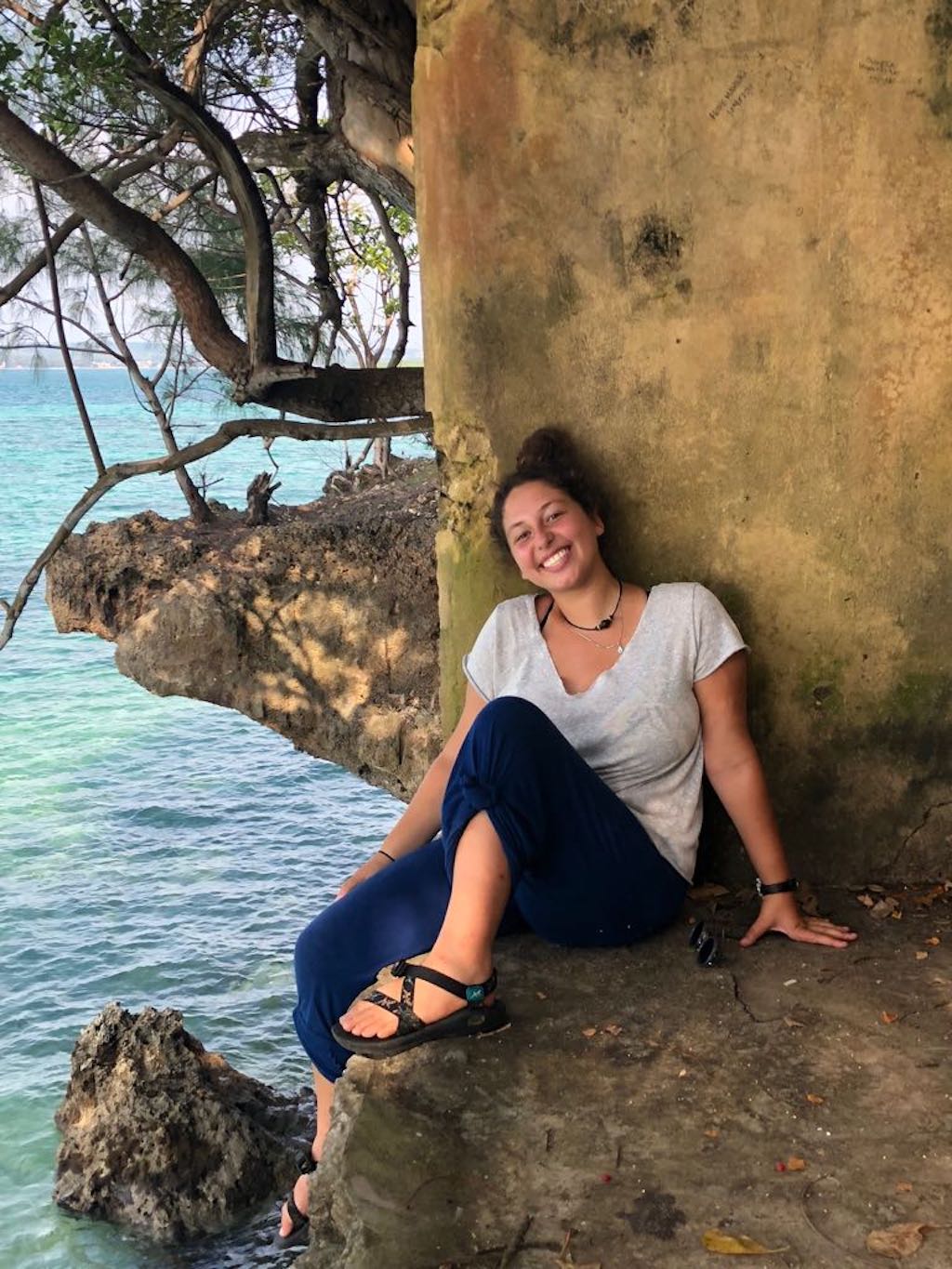 Maytal on Prisoner's Island.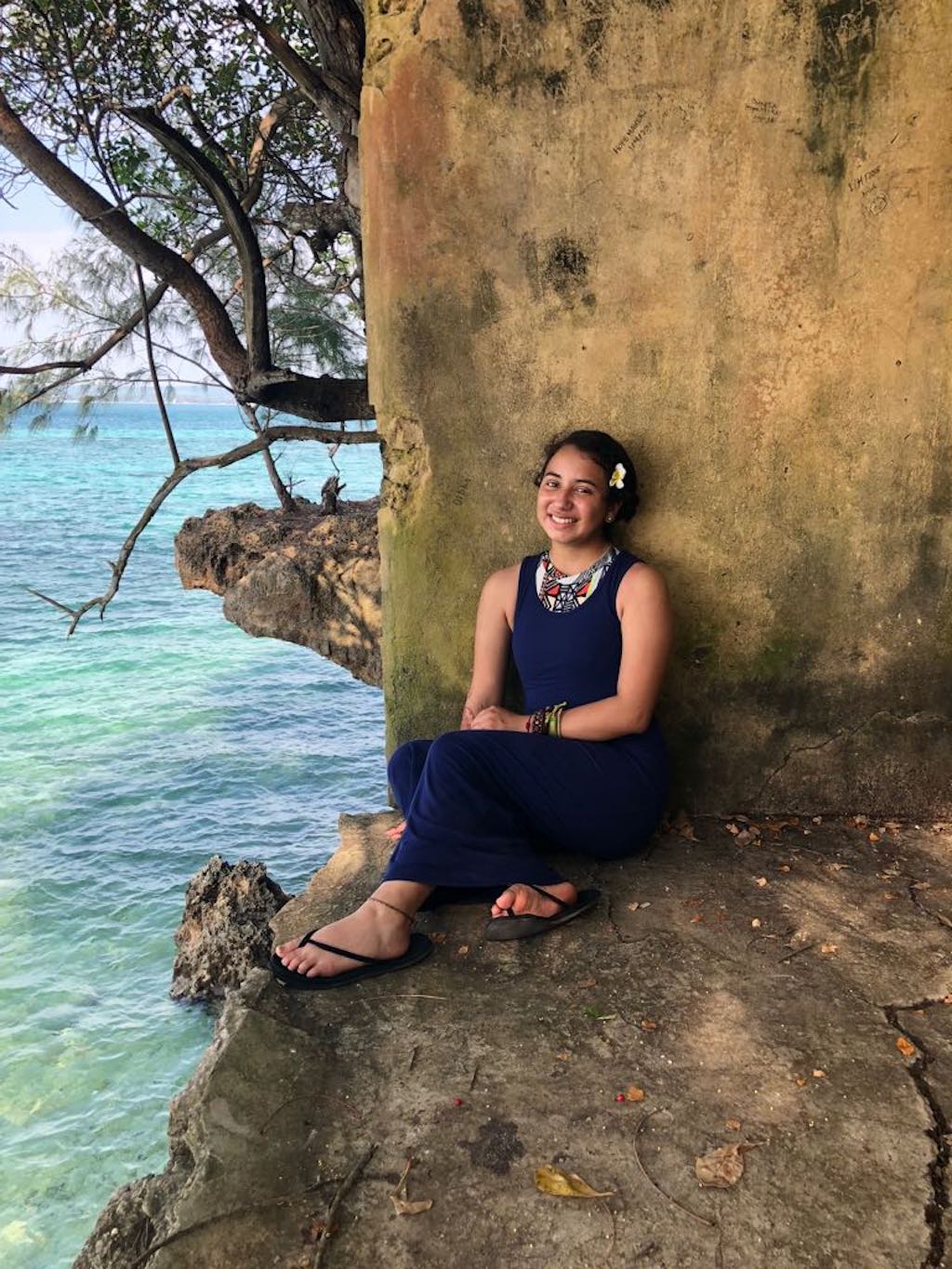 Kiara on Prisoner's Island.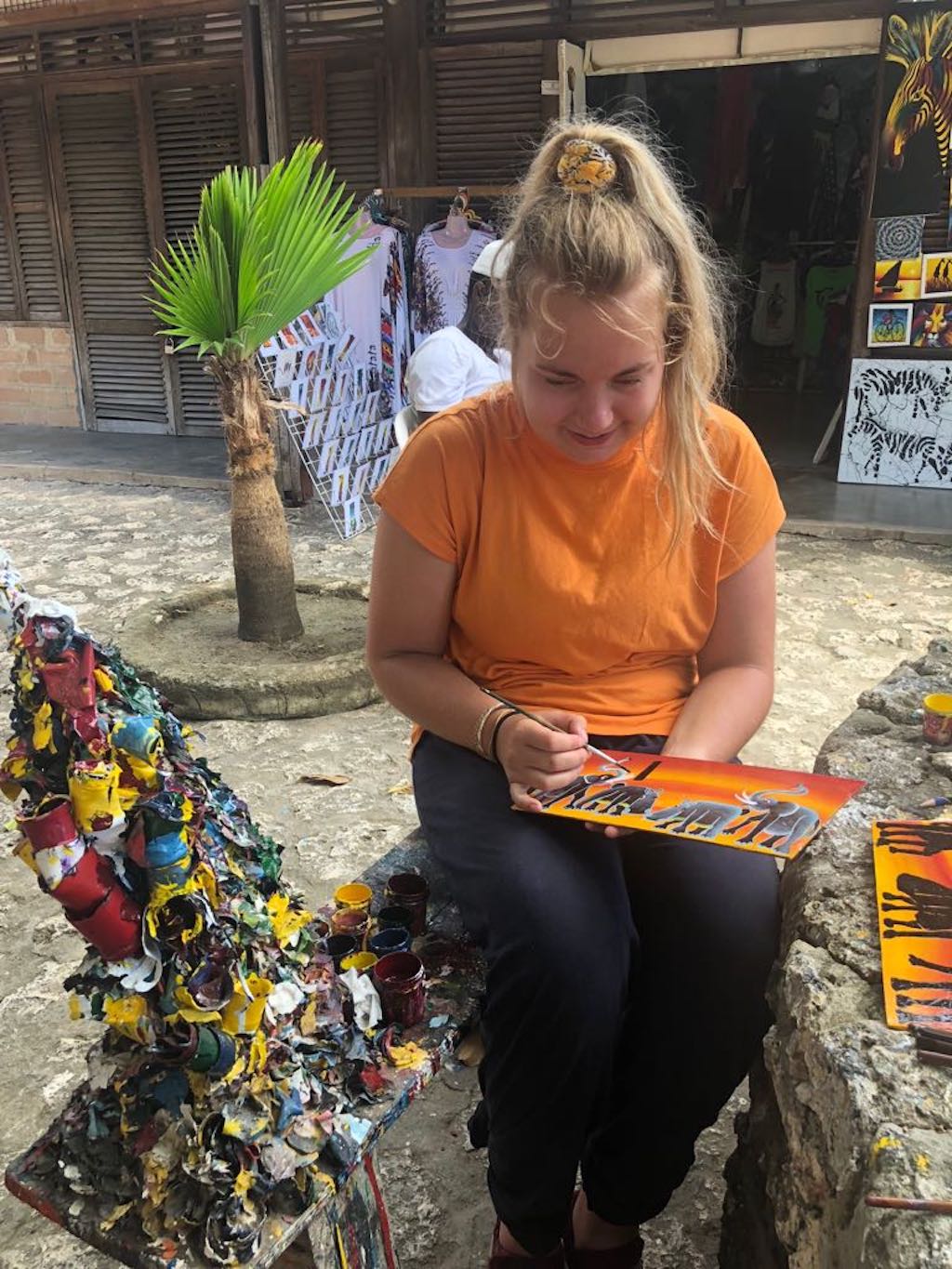 Tosca hard at work at her painting internship in Stonetown.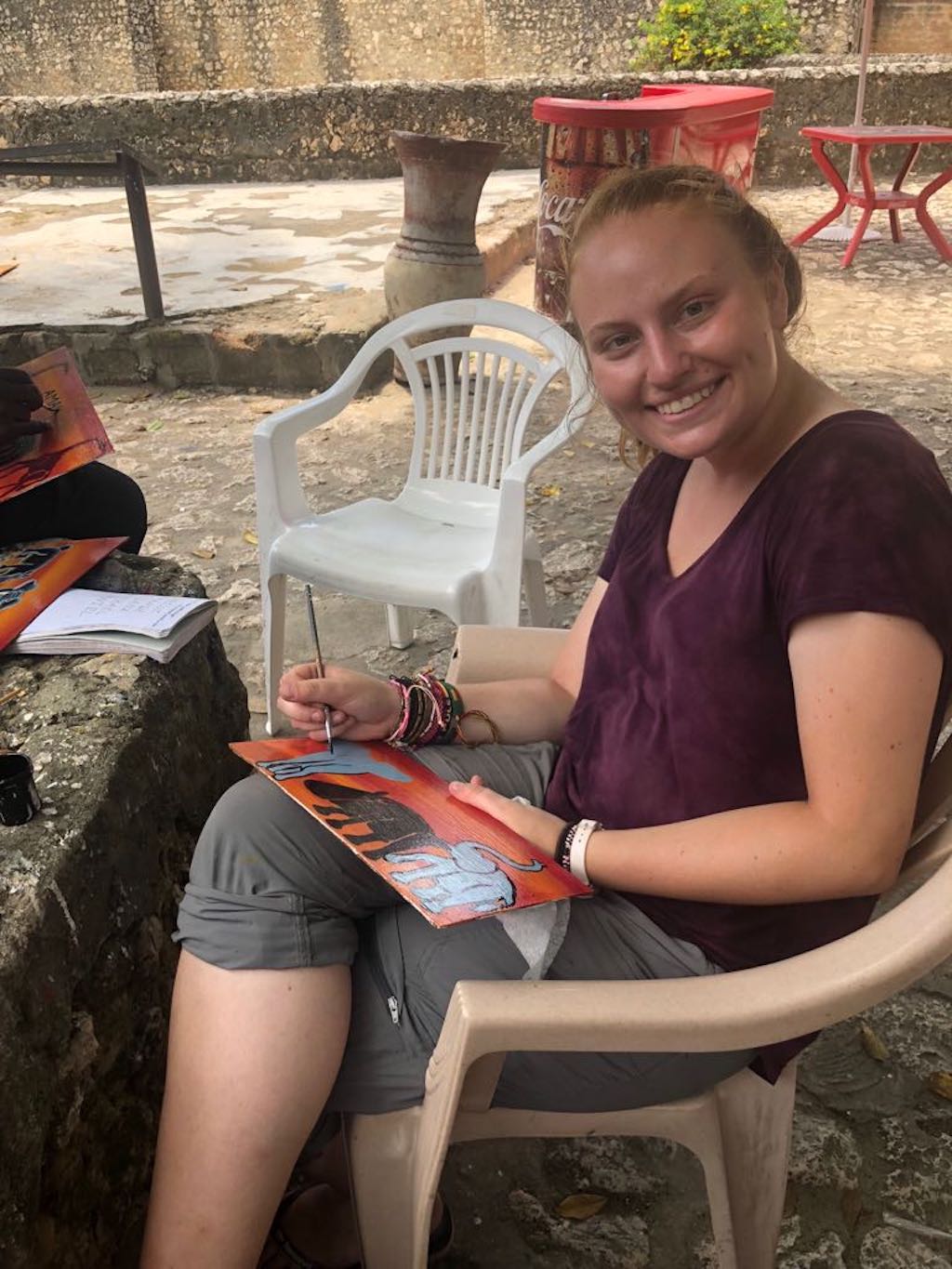 Rebecca at her painting internship in Stonetown.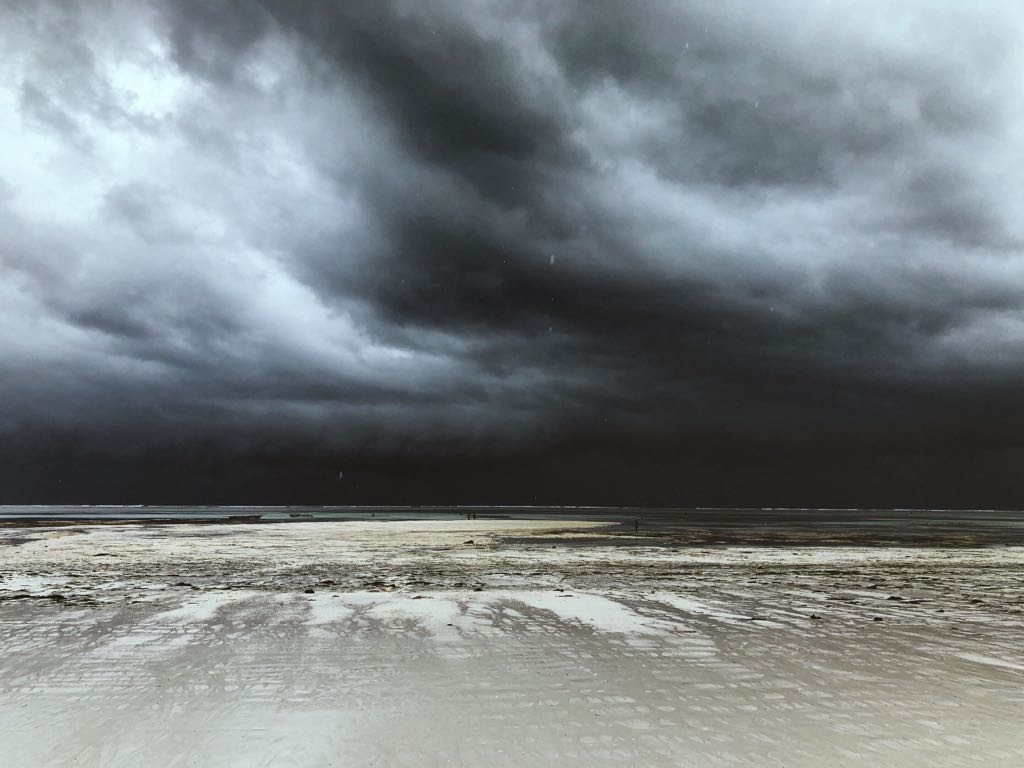 A stormy day during scuba in Zanzibar.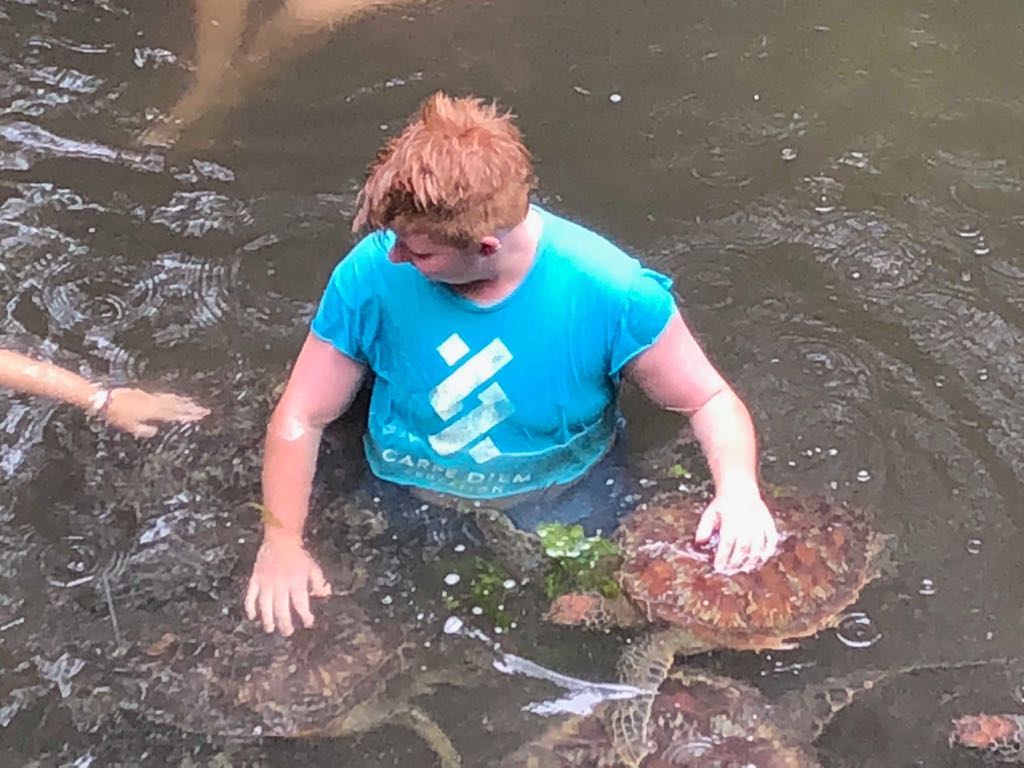 Jason swimming with turtles!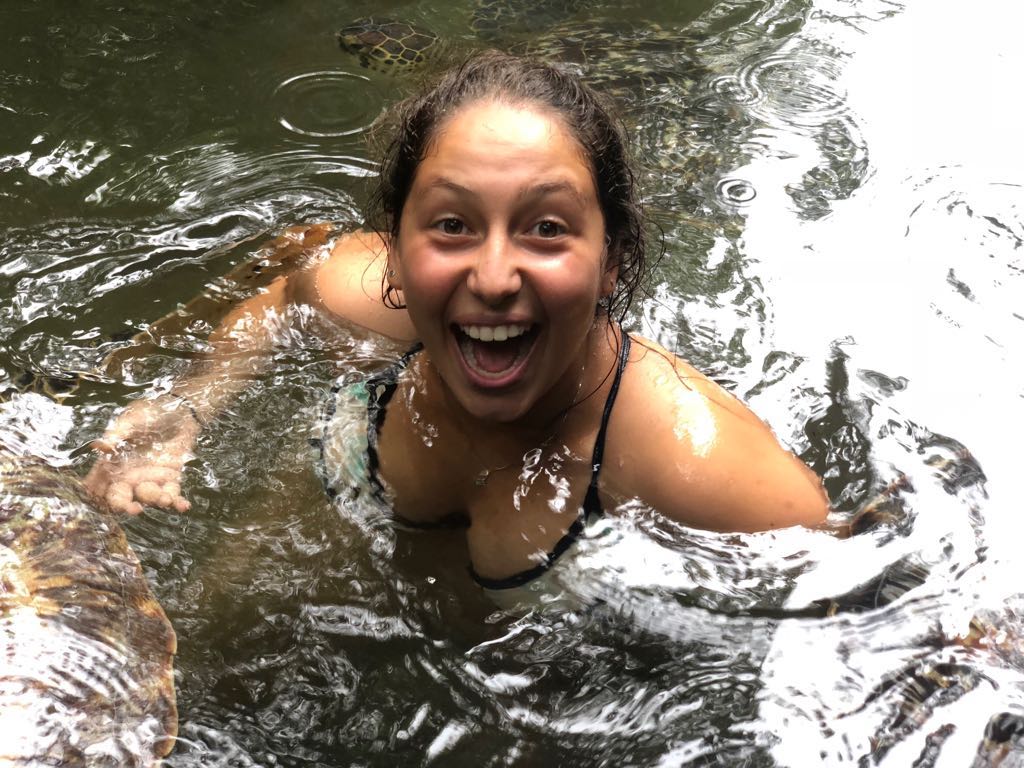 Maytal with turtles!

Mary Dudley at a sunset cruise in Stonetown.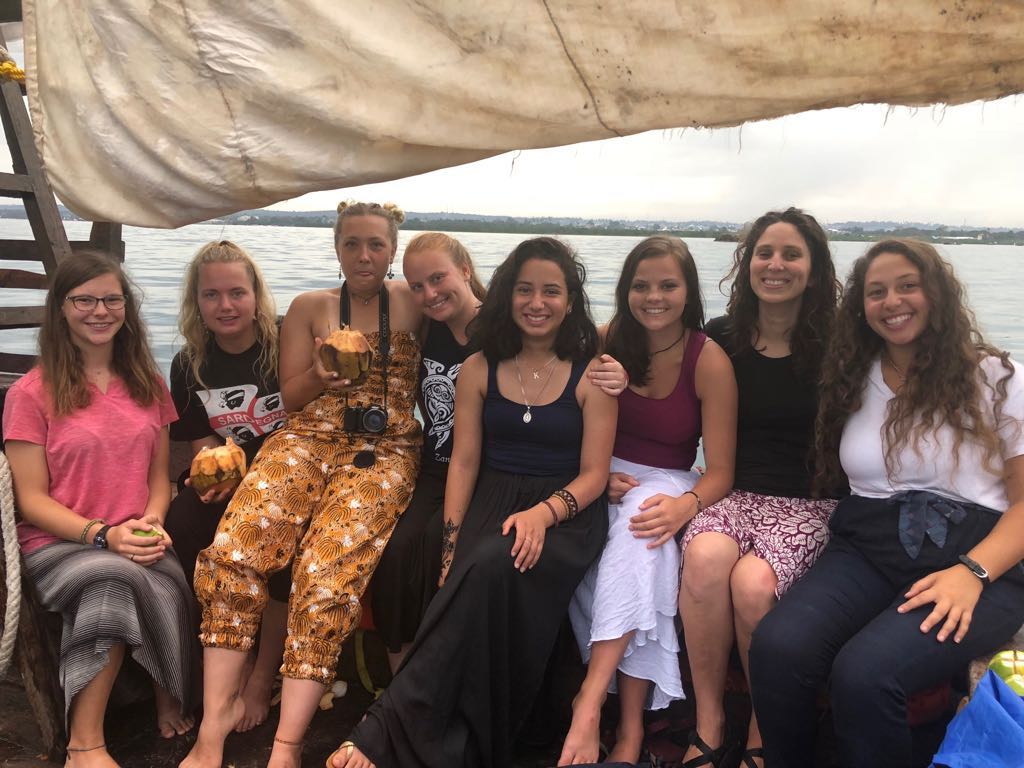 All of the ladies!