To our dear Shanti Family,
It's bittersweet to say goodbye to each of you today. We have shared so much over these past few months and grown close, like family.
Each of you have shared your beautiful spirit with our group and with the communities we have met in India, and we will always be grateful to each of you for the originality, light, and kindness that each of you have shown.
As our journey comes to a close, we find joy knowing that each of you are just starting out on a much broader journey. One that will take you to distant terrains, both external and internal. We also have confidence in each of you, that where ever your journeys take you in life, each of you has a strong inner consciousness that will guide you in the right direction.
While time zones and borders may separate us in the future, please know that we are and will remain indelibly connected to each of you. Keep in touch, reach out, and stay connected as you continue to courageously seize the journeys of your lives!
With love and gratitude
Rebecca and Peter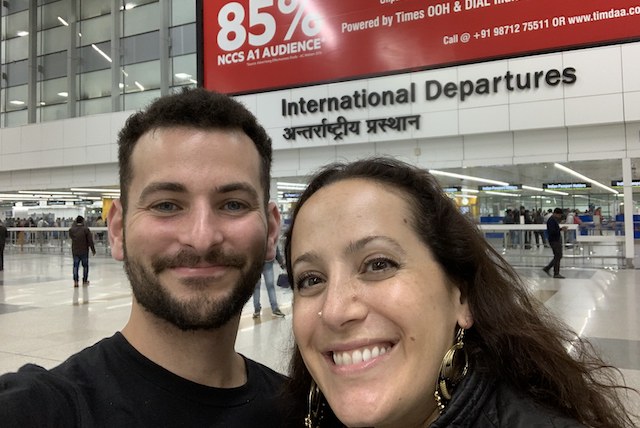 We Have Not Come To Take Prisoners
We have not come here to take prisoners,
But to surrender ever more deeply
To freedom and joy.
We have not come into this exquisite world
To hold ourselves hostage from love.
Run my dear,
From anything
That may not strengthen
Your precious budding wings.
Run like hell my dear,
From anyone likely
To put a sharp knife
Into the sacred, tender vision
Of your beautiful heart.
We have a duty to befriend
Those aspects of obedience
That stand outside of our house
And shout to our reason
"O please, O please,
Come out and play."
For we have not come here to take prisoners
Or to confine our wondrous spirits,
But to experience ever and ever more deeply
Our divine courage, freedom and
Light!
~ Hafiz ~