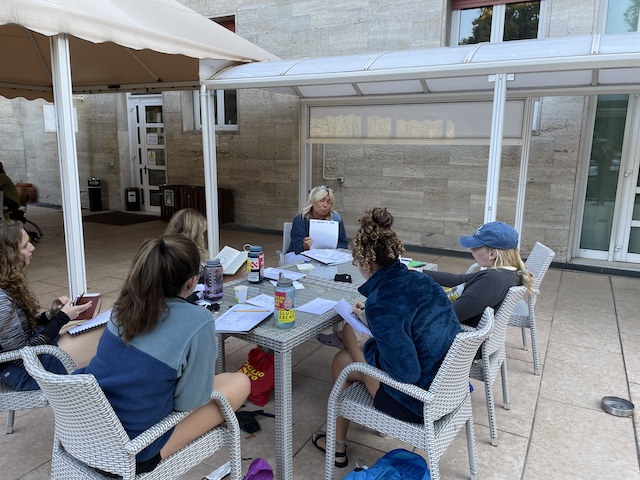 Written By Mallory
It was a busy week exploring Bologna, the capital of the Emilia-Romana region. Everyone really loved the city! Especially walking under the covered sidewalks, called arcades or portico, Bologna is famous for.
For the week in Bologna we took Italian lessons from local Bolognas, Andrea and Giulia. They taught us how to make a reservation, order meals, and also how to say girl boss.
With our local liaison Enrico we visited two sustainability focused agricultural organisations. We went to a local CSA (community supported agriculture) and the next day we visited Etta Betta, a farm co-op.
One of Terra Group's favorite places in Bologna was a park called the Giardini Margherita that was a fifteen minute walk from the hostel. We had part of our orientation there, slack lined with locals, and read in the sun. Another favorite place was Le Serre, a sustainable meeting place that included a hydroponics farm. We loved to sit at the different tables amongst the urban greenery.
We're sad to leave Bologna but hope to come back some day!
Ciao Ciao!