By Iona Yates
During this program, I have found myself writing down at least one fear I want to conquer weekly. Four weeks ago in Mae Rim, it was overcoming my fear of learning the Thai language. Last week in Pun Pun, my fear was overcoming feeding the cows and getting in the chicken coop. This week, though, my fear was getting dirty, which is a very hard fear when your service work includes trekking through the jungle for seven days.
This week we paired up with the Mirror Arts Foundation to build a drainage system for the Ban Adu village. We worked for six days moving rocks and sand, mixing concrete, and immersing ourselves completely in the culture.
Staying in this village and doing such intensive work were both alien concepts to me until this week. Now I can honestly say that my definitions of service and community have both changed drastically. Our entire group demonstrated service extremely well this week when it came to using our bodies as a vessel while expecting nothing in return. We worked away in the hot Thai sun for days on end to create something that's going to affect generations of this village to come.
In terms of community, I can honestly say that each one of us felt the outpour of love that came from the inhabitants of the village.
We worked side-by-side with them and it helped us all gain insight into the fact that a community is a group of people that are constantly working to improve the lives of everyone within it.
We juxtaposed that with the communities we are an aspect of at home so that we could reflect on how to make those reflect the one here.
I can confidently tell you that I conquered my fear of getting dirty. I understood that by working myself hard each and every day here. I was accomplishing much greater than myself; something that will effect a group of people every day, that sadly I may not ever see again. Because of that, I saw every reason for why getting dirty was actually the easiest thing I did all week.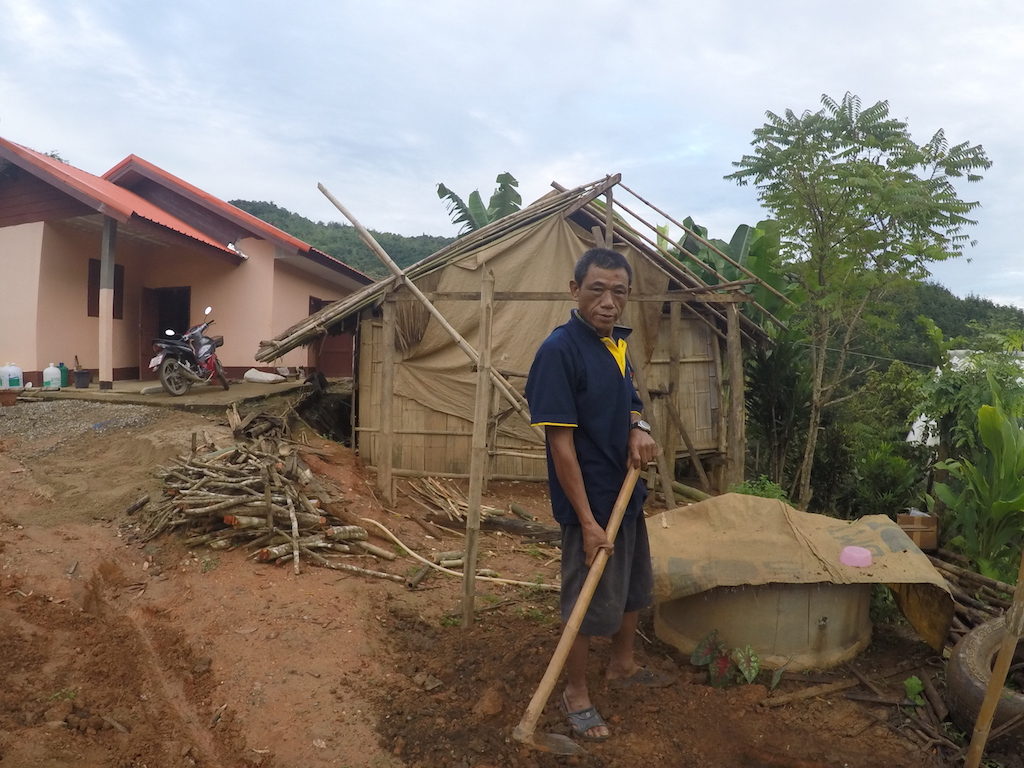 Working on a drainage project with the Mirror Foundation.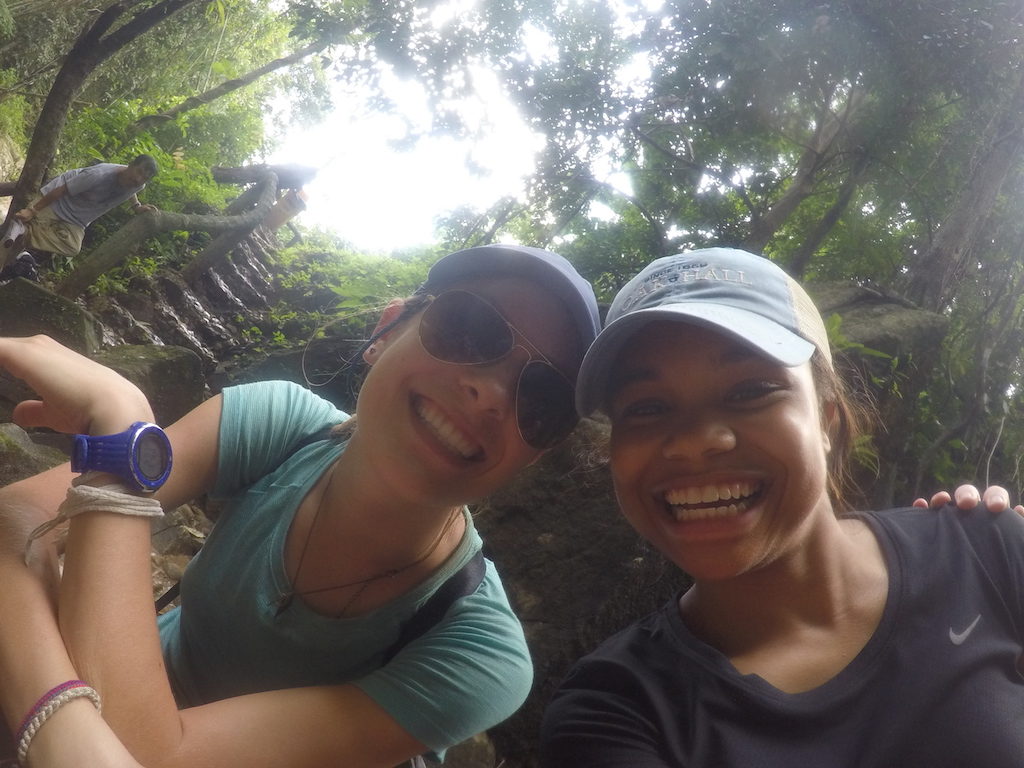 New friends in Ban Adu village.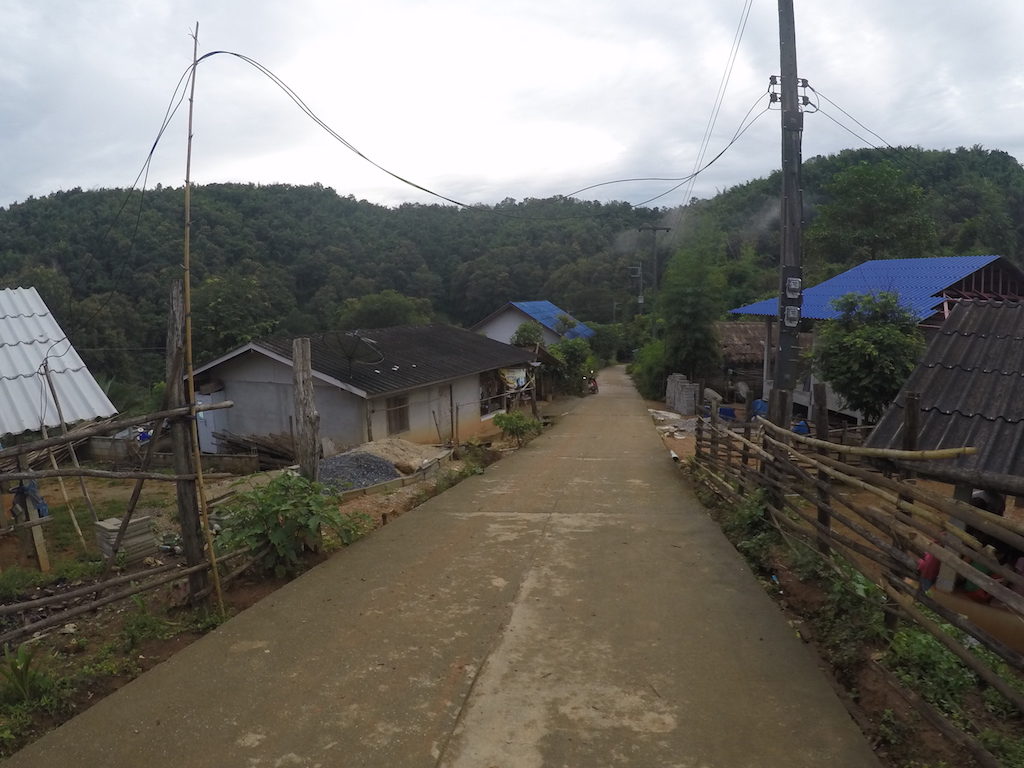 View from Ban Adu village.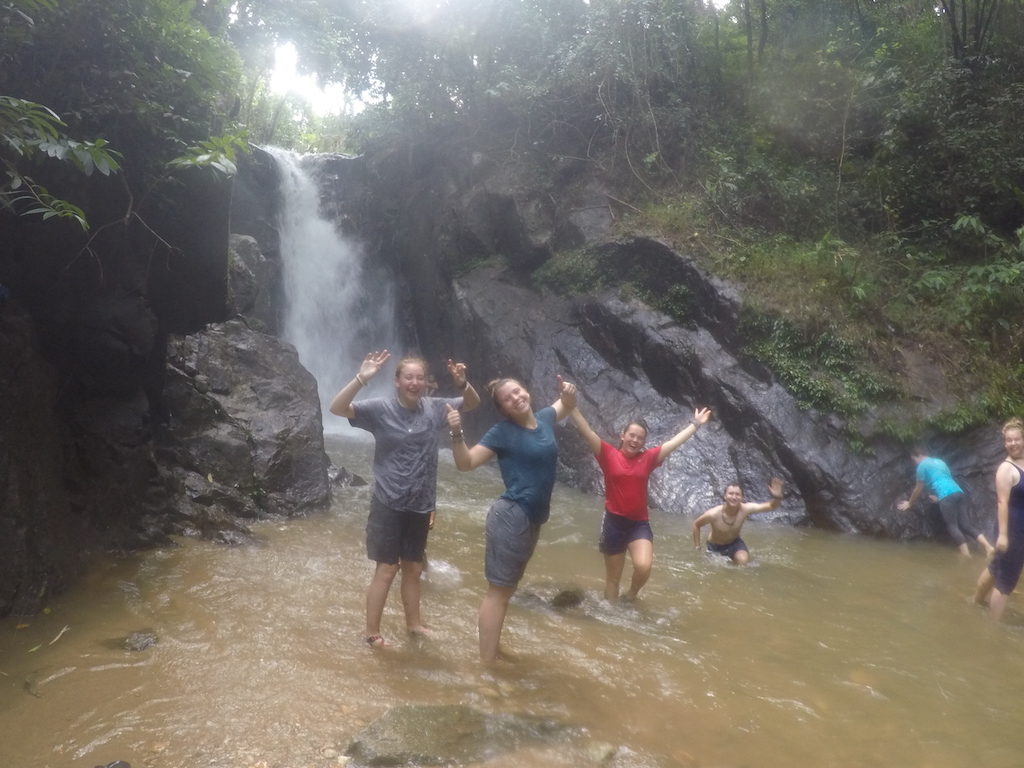 The Sabai crew playing in a waterfall outside Mai Rim.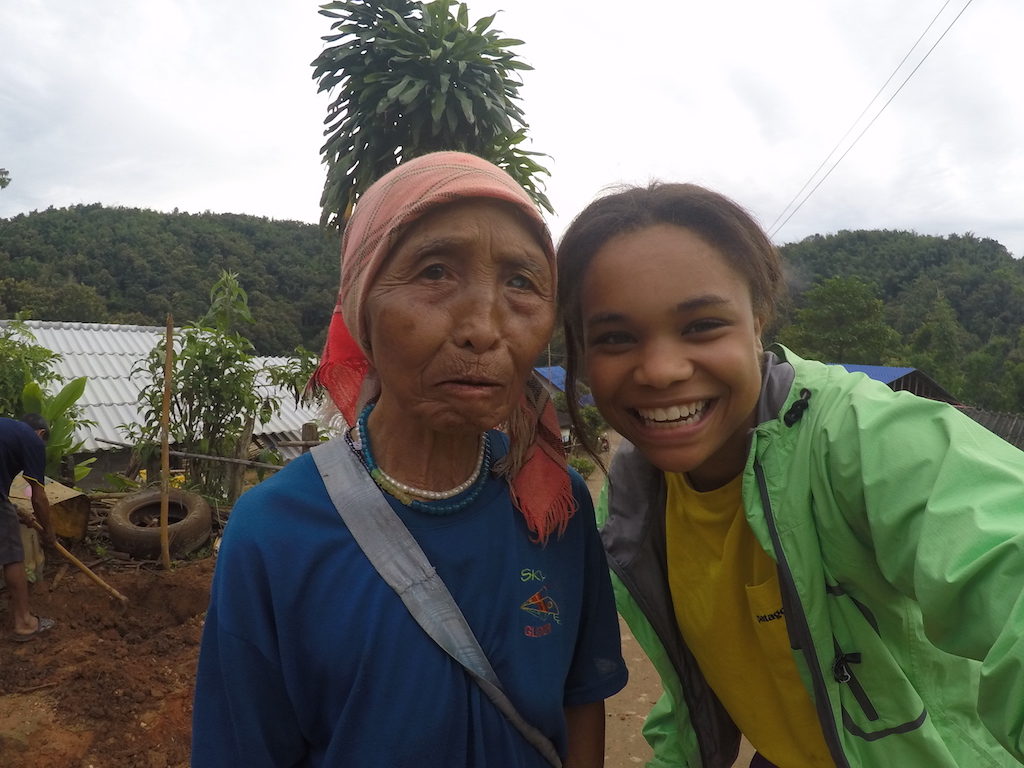 Selfies with my homestay mom in Ban Adu village.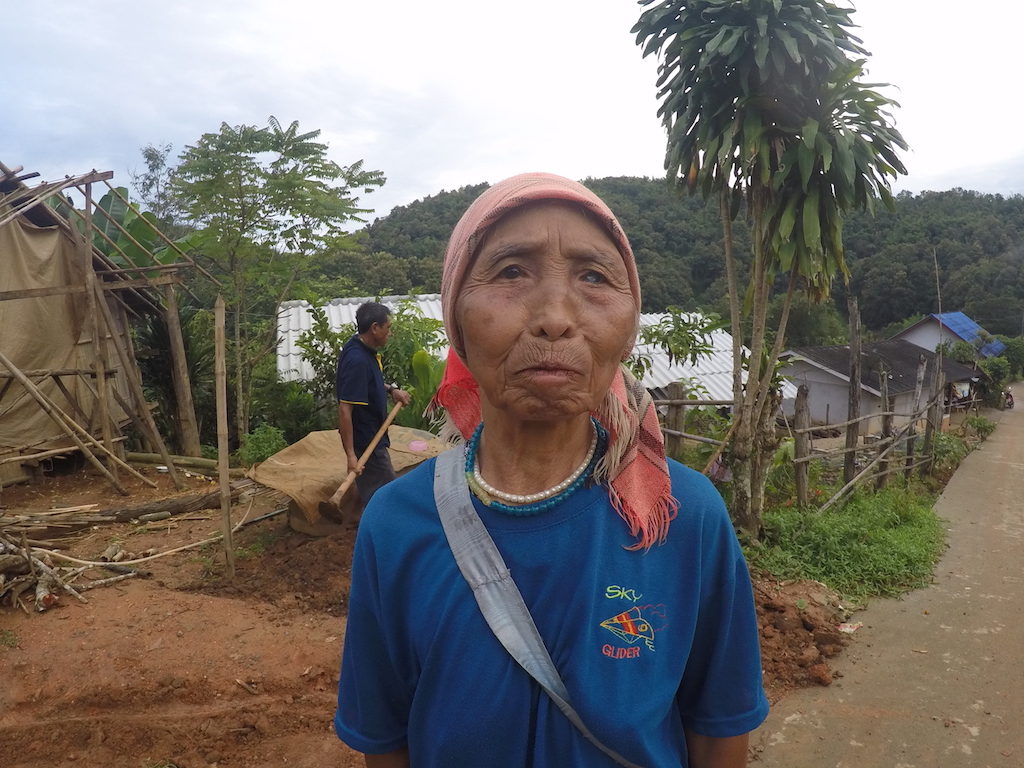 My homestay mom in Ban Adu village.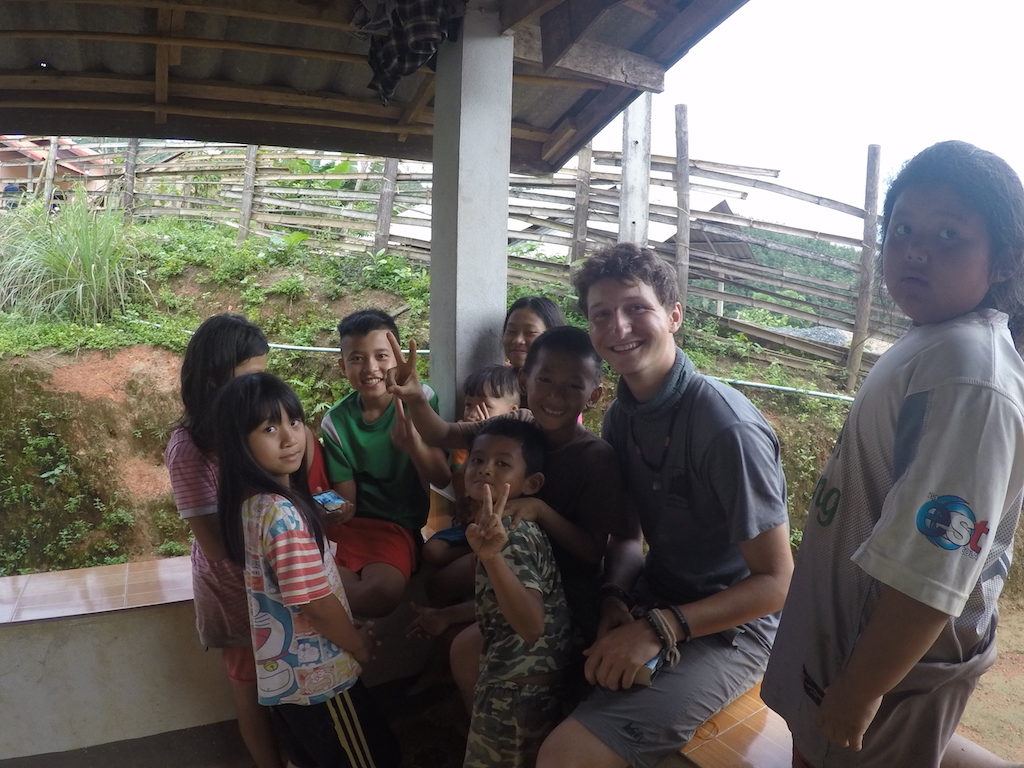 Hanging out with kids from the Mirror Foundation.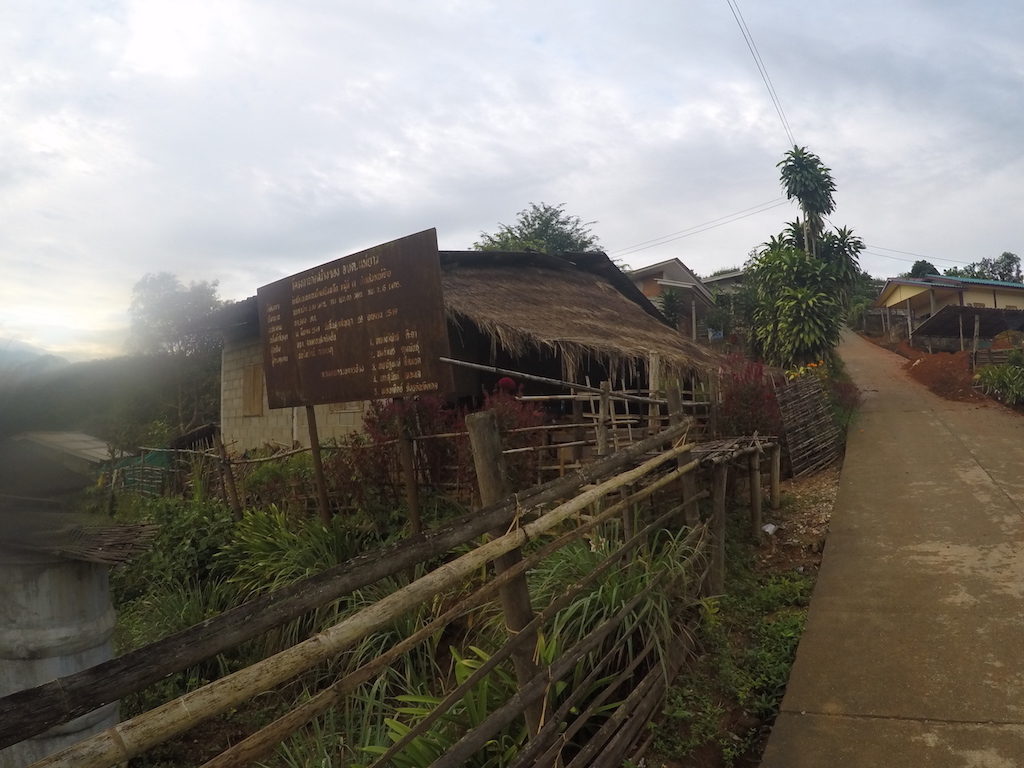 Another view from Ban Adu village.