By Charlotte Clarke and Paige Buchanan
Everyone's been sick and visited the hospital except for Rebecca in the past 10 days; talk about a wild ride!
Everything started off in Varanasi: cow poop in the streets and poop problems in the sheets. And then, the first case of Dengue. Kelly was out for the count, the mosquitos had got to her. Yet, we traveled on. What was supposed to be six hours turned into 20, and we hunkered down on our train ride to the city of love.
We arrived in Agra tired and so hungry. After resting and exploring the city a little, we awoke early the next day to visit the infamous Tajmahal. Crowded with tourists even at 6 am, the Taj met pretty much all of our expectations; it was large, beautiful, and marvelous. We spent the rest of our day on a nature walk nearby, and touring the Agra Fort with our local contact Arif. We had seen all we needed to see in Agra and were set to travel to Delhi and then to Rishikesh but plans changed.
Turns out not only had the mosquitos gotten one of our students, but we think they got our leader Suzannah as well! As she was now out for the count, our layover in Delhi ended up being a stay over. So here we are, staying at a surprisingly posh hostel in Delhi and enjoying the city much more than we thought. It is modern, clean, and people don't stare at us like we're aliens! After another visit to the hospital here we have learned that Katie has a parasite, Suzannah for sure has dengue, and Emily is fighting off something as well. We're hoping that everyone recovers soon so that we can make it to our yoga retreat in Rishikesh. However, we've learned that India can be very unpredictable and take you places unplanned.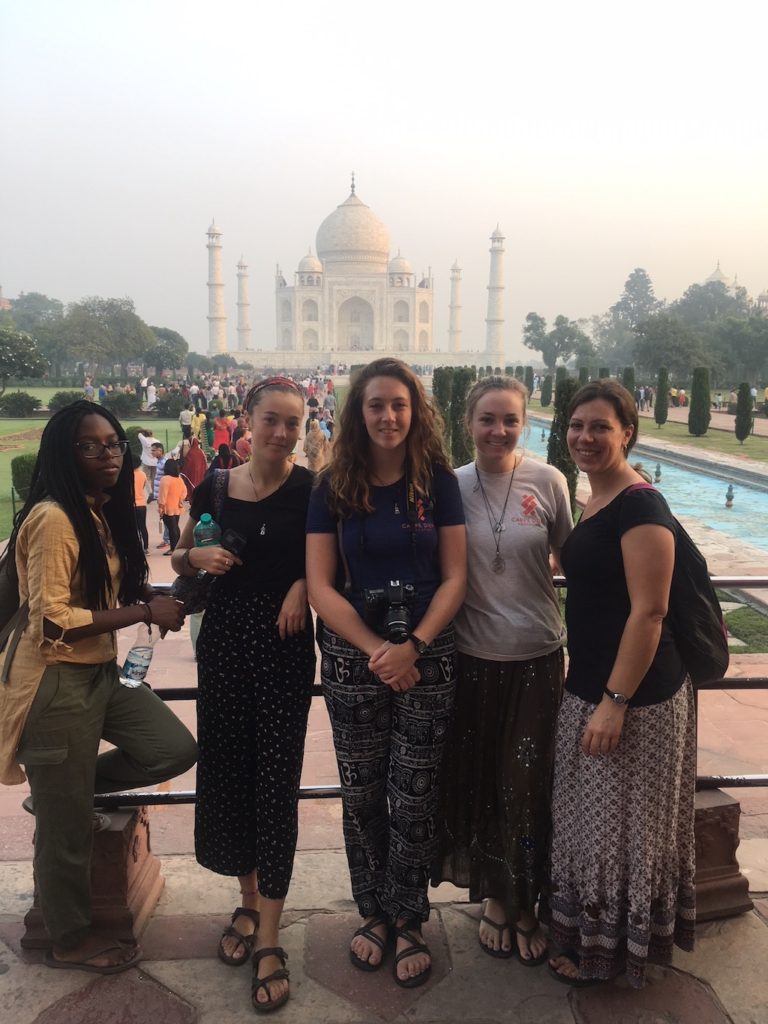 Early morning visit to the Taj Mahal.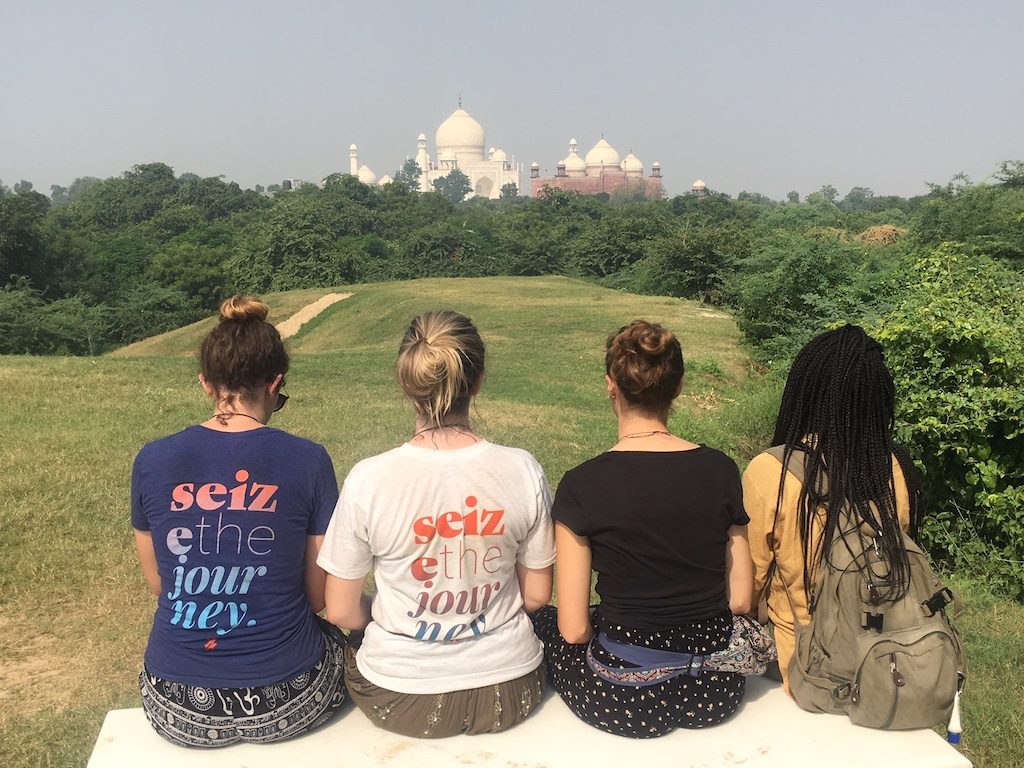 Taj Mahal from a distance at the Taj Nature Walk.