By Kelly Tobin
TOP THINGS TO KNOW ABOUT TREKKING IN INDIA:
1. You never know where you are going or how long it will take.
2. Bring more chocolate then you think you need.
3. You will gain new animal friends (baby goats, dogs, and sheep.)
4. It will be very cold in November while hiking the Himalayas, bring warm layers.
5. The food is delicious, except desserts.
6. Mountain people are the nicest, show them gratitude.
7. Restrooms are not common, embrace how rural people live.
8. Bring a camera for amazing views, and spend more time looking with your eyes than your lens.
These last four days have been amazing. We have spent hours playing games and telling stories around a campfire. We have enjoyed amazing chai, food, and people. We got some amazing dogs that have followed us around our entire hike providing entertainment and exasperation. At the end of this hike, we would all do it again…. after a hot shower, or for some people, many hot showers.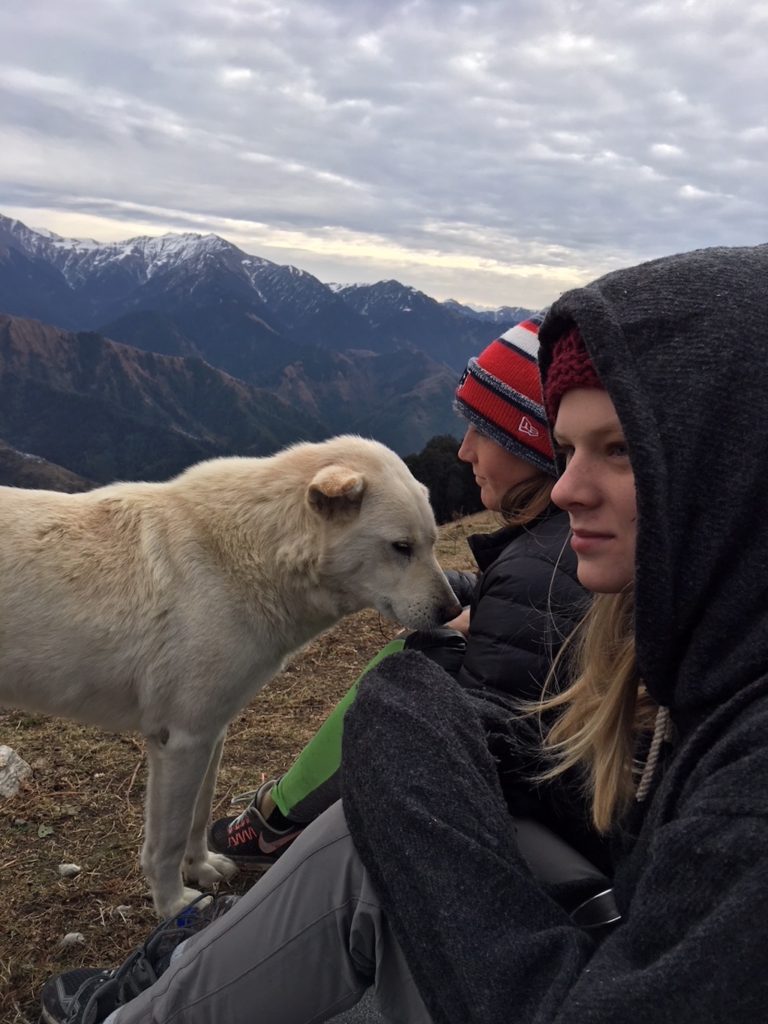 Kelly and Katie with our new friend.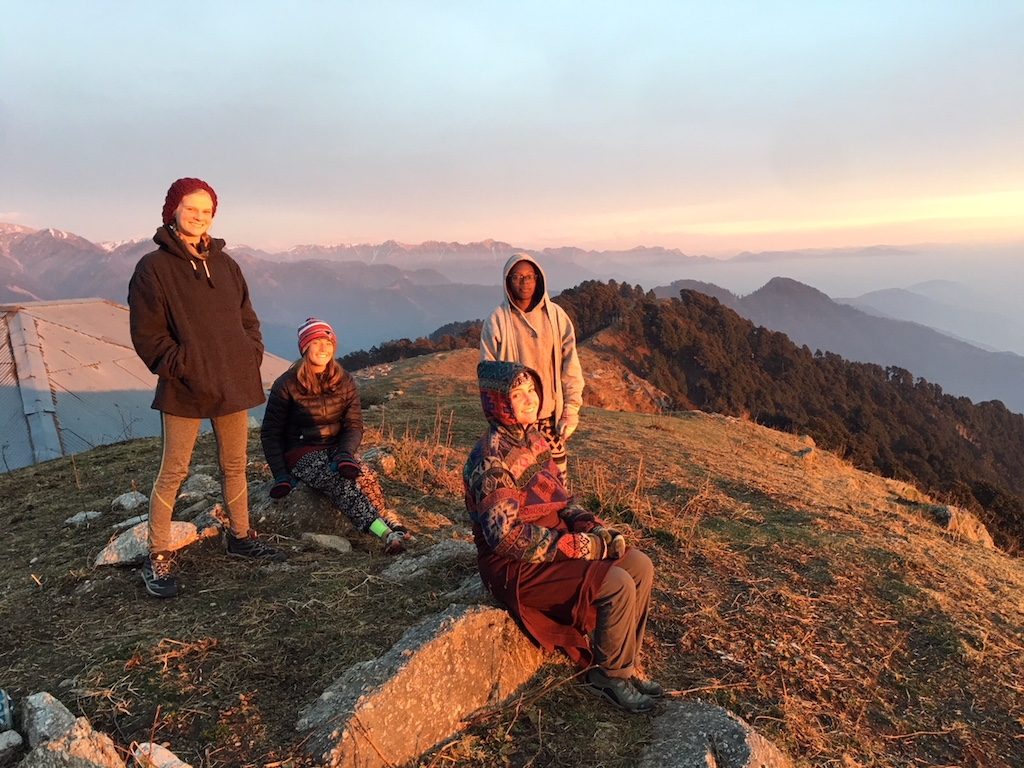 Sunset views.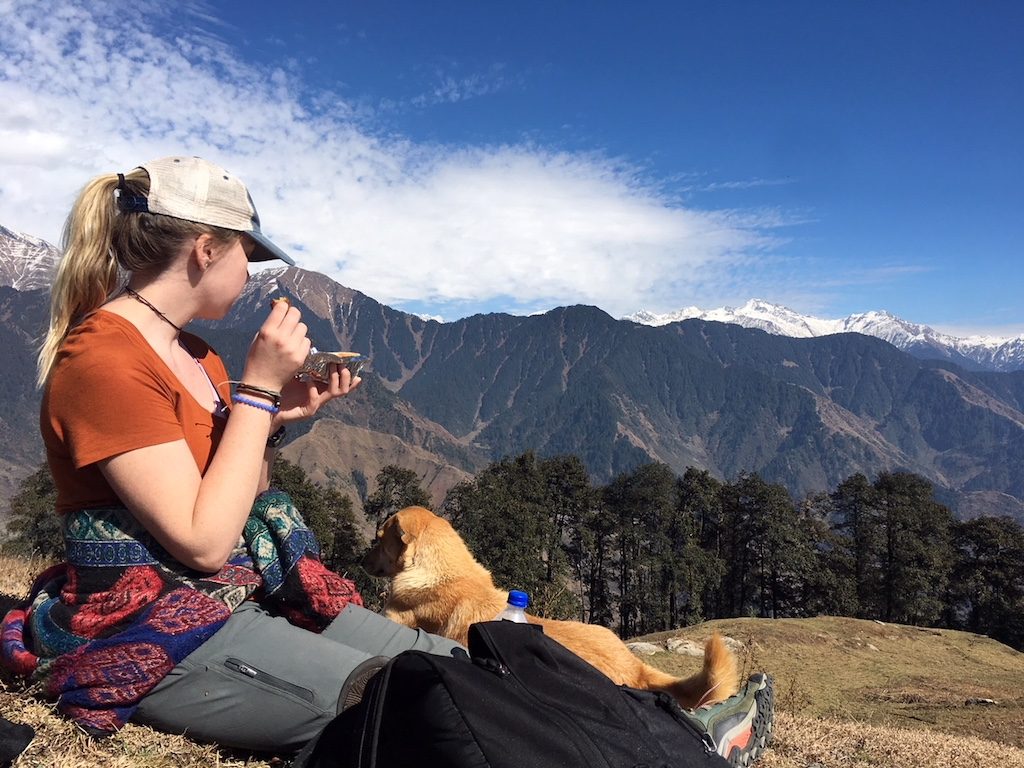 Charlotte with a new friend.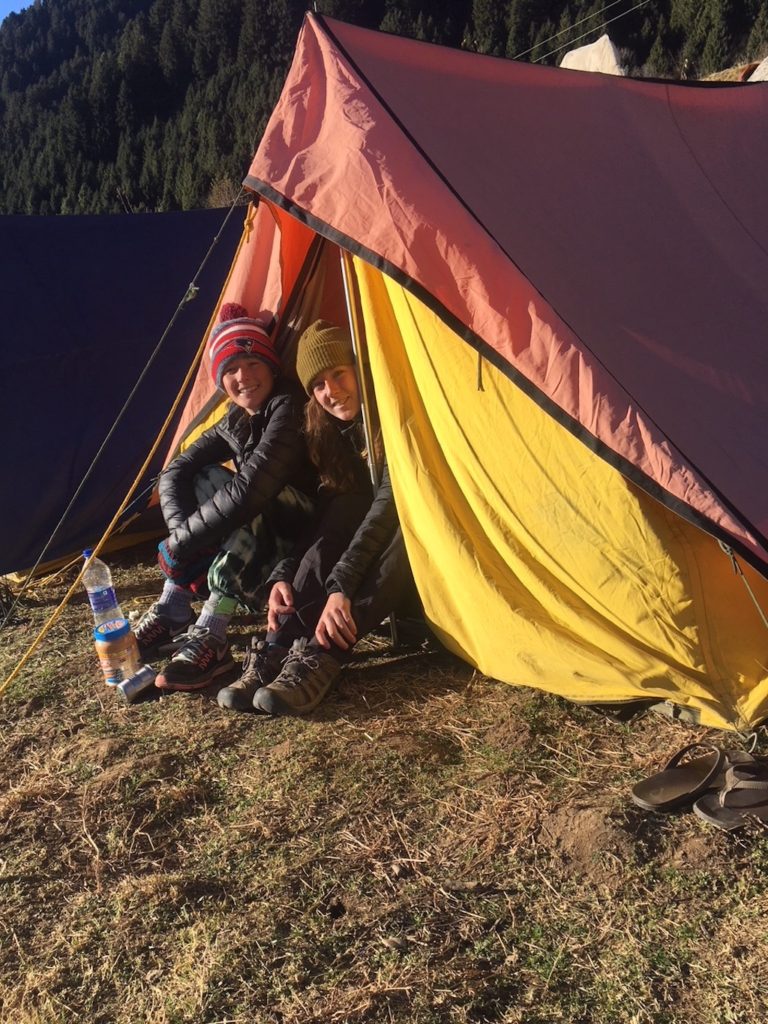 Good morning sunshine, Katie and Emily emerging from their tent.