By Rachel and Sarah
First week in Costa Rica! We had a pleasant early morning flight last Sunday and a short bus ride to the city of Turrialba. Meeting our host families created some anxiety as always but has greatly paid off this week. We feel we have made great connections with this group of people! We began our last week of Spanish school on Monday and we feel our Spanish has improved greatly after those 4 weeks of class! Some of the girls in the group this week tried out different activities like Zumba and Yoga. They had a great and time want to continue! We went on a tour at a Botanical Garden and got to see and taste some of the native plants that grow here. We all loved the oranges and star fruit. Another activity we did was hiking some trails in the jungle. The jungle always amazes us because of its diversity no matter where we may be. on our last day in Turrialba some group members went horseback riding to a beautiful waterfall. they shared a laugh watching OE Brian fall in the water )only because he was okay)! The others went to a rock gym for some climbing. it was a struggle and arms are very sore. the gym was tucked into the trees and it was very beautiful! we are all a little sad about leaving Turrialba but we are very excited for what is to come! Pura Vida!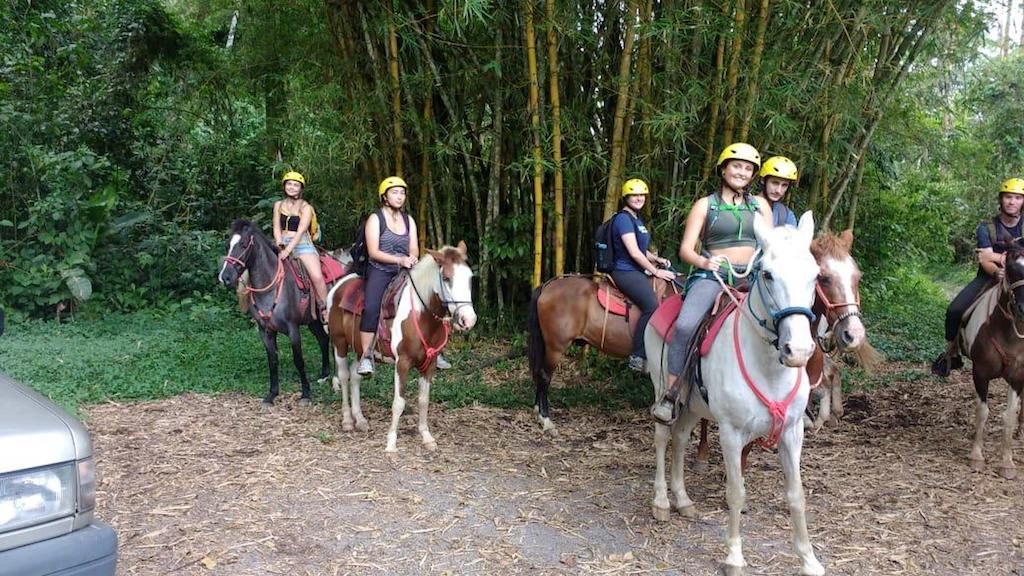 Horseback riding and enjoying a dip in the waterfall.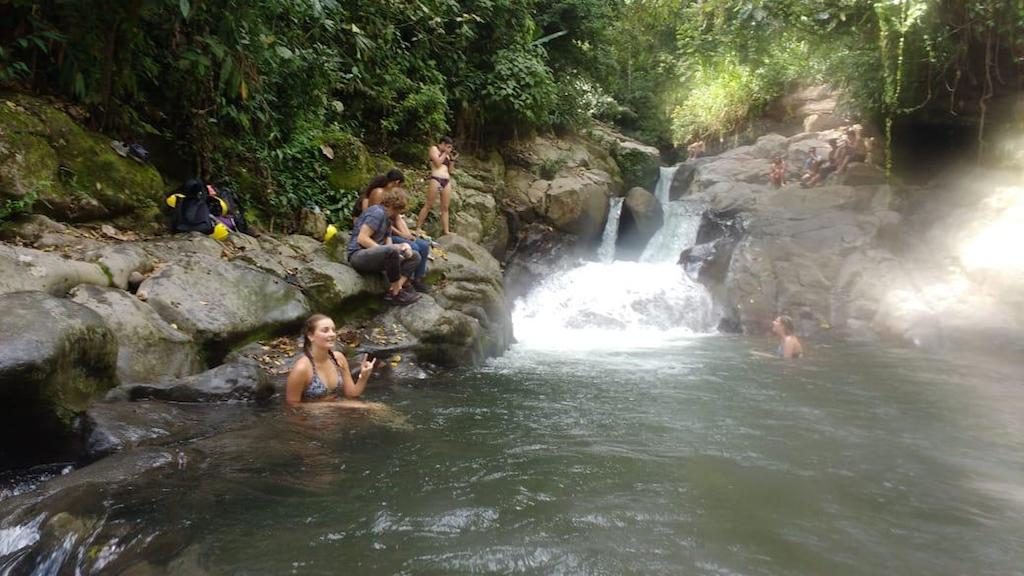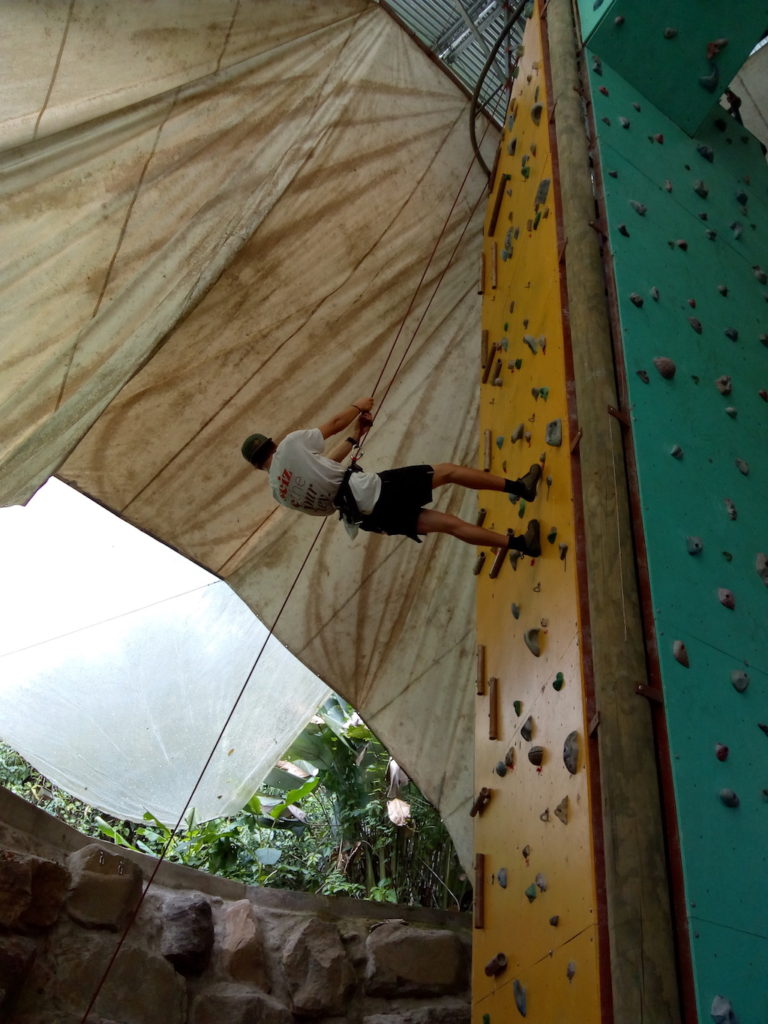 Nico and Rachel rock climbing.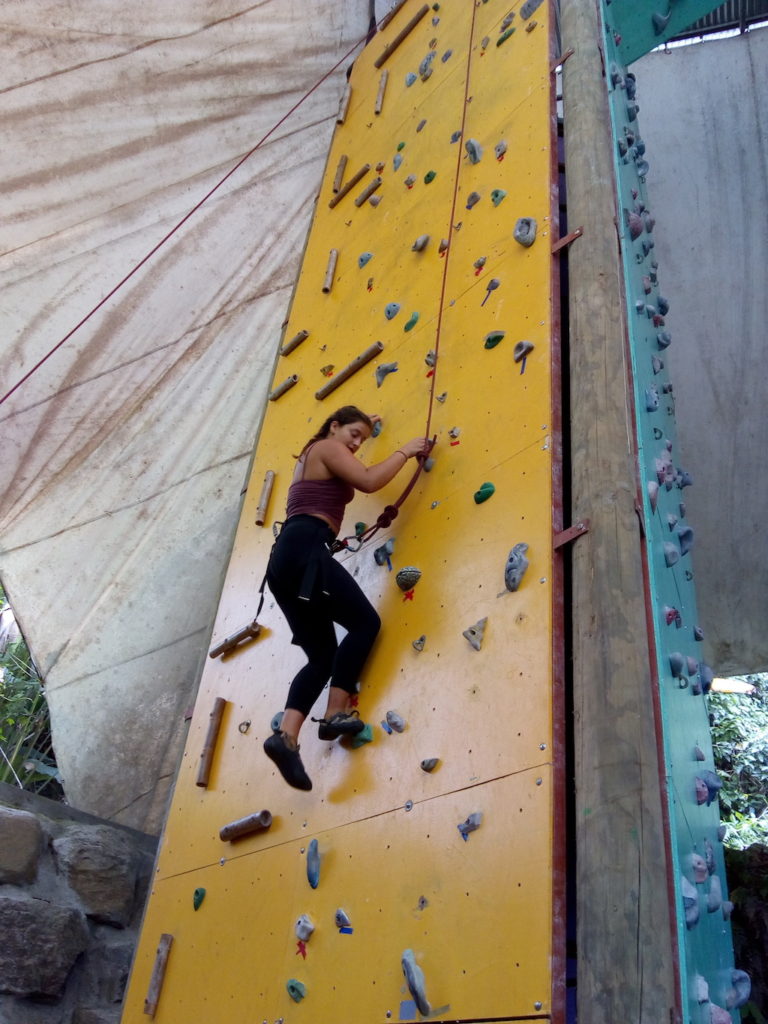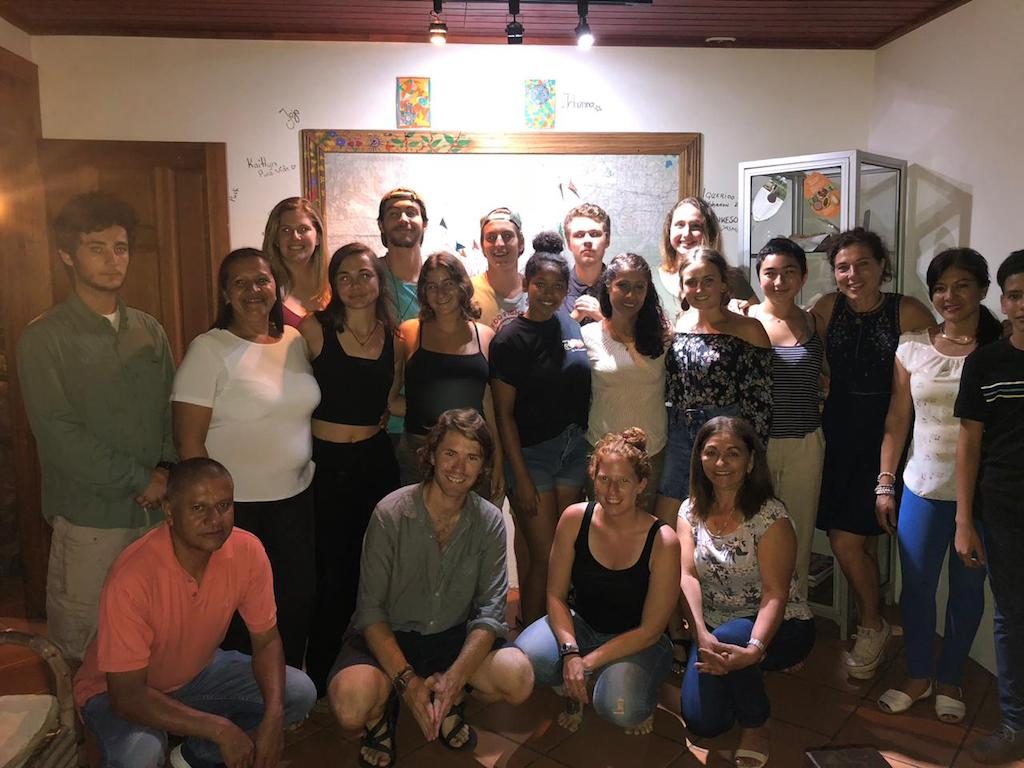 Despedida, farewell potluck with families.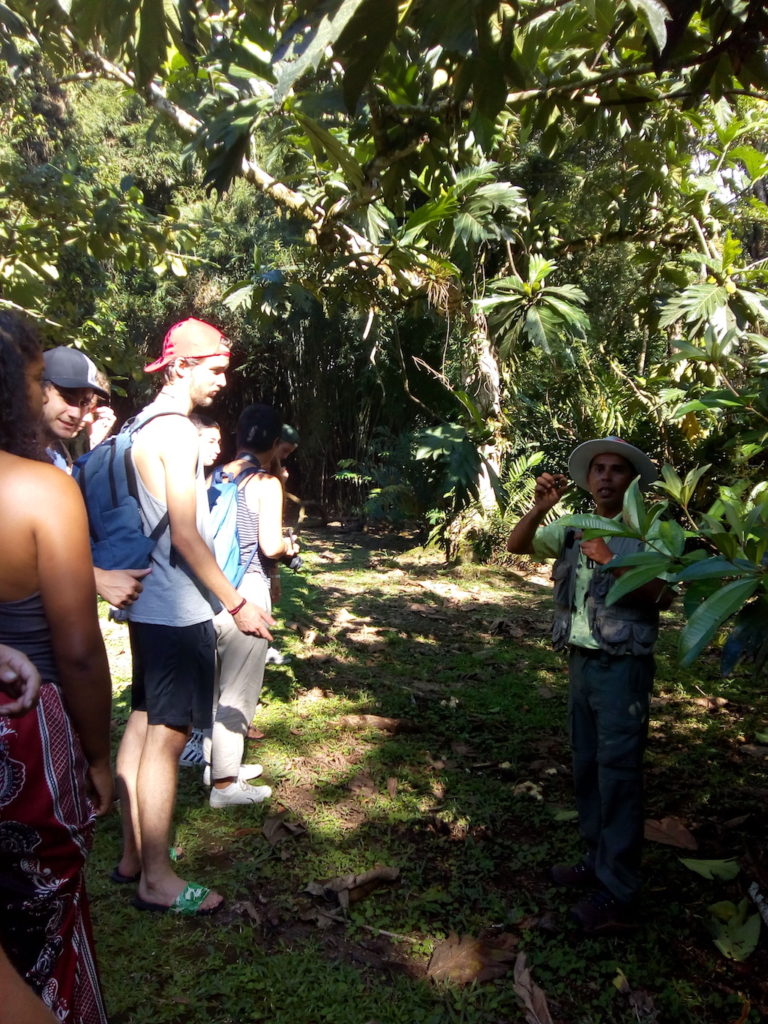 Learning about and tasting lots of different fruits with our wonderful guide Jorge at the botanical gardens.