Blog from Kevin Seeger. Photos from OEs
It seems that I have somehow ended up with the task of writing yet another blog post. I think in total I will have covered the entire time we were in Uganda. I'll start off with Lake Bunyoni. It was absolutely amazing to be able to swim for the first time in Africa! The water was pretty cold, but it was disease, hippo, and crocodile free, so we took what we could get. After a half day of resting we embarked on our canoe and hiking trek. The first day we canoed to a few different islands including an island that used to be a home for lepers, an island with a resort on it, and the island that unmarried pregnant girls were left on to die in the past. That night we stayed at the house of Mama Bena, and had a fantastic meal. The next morning we started our 9 mile hike. The first bit was on a road, so it was pretty easy. We stopped to visit a group of Twa, the native tribe that used to hunt and gather in the forests until they were removed to protect the mountain gorillas. We learned about how their way of life has changed, tried to shoot their bow and arrows, and bought some hand made crafts. Then we started the hard hike up to the top of the mountain. We reached the summit and had a great lunch before continuing our hike. We spent the night on Tom's Island, which is owned by a man named Tom (surprising). The last day we finished up our trek by ending at the most expensive resort on Lake Bunyoni for lunch.
Our next stop was in Kampala for a few days. We visited the National Mosque, saw the State House, and visited one of 8 Bahai Temples in the world. We moved from Kampala to Ziwa Rhino Sanctuary. There are 19 rhinos there, and we helped to monitor a few of them. They are all monitored 24/7 to protect them from poachers. We also helped doing maintenance around the Sanctuary, tracking birds, and we even got to go on a night walk. We didn't see any leopards, but it was still really cool. We had one night in a very fancy lodge, too, which was a nice treat.
After Ziwa we headed south again to go to Jinja for white water rafting and student directed travel. We stayed near the Nile River, and the camp we were staying at had amazing views of the river at sundown. Everyone was pumped for rafting, and all 11 of us went. The Nile River is widely considered some of the best rafting in the world, and it was super fun. One of the boats even flipped over, and there was a point where Chris was the only person left on his boat as a result of his "rafting skills" which were later revealed through pictures to be comprised solely of luck.
Student directed travel started the next day, and most people went on a fishing trip. While no fish were caught, everyone had a good time on the water, and J.T. learned to drive a boat. We then headed to Entebbe, our final destination. We spent 4 days at the Ugandan Wildlife Education Center, which I will call the zoo. Riley did a full day zookeeper experience where he got to touch all sorts of animals and feed lions! George and Nina also did a shorter version of this program, and got to play with cheetahs. The rest of us had time to relax, check out the town, do some shopping, and even watch movies at a movie theater and eat KFC! Unfortunately, during our time in Entebbe, two students got into a little bit of trouble and had to leave the trip. There is no way to put a positive spin on it, and we are sad to see our two balls of energy leave the group. While the group dynamic is definitely different we will all have to do our best to enjoy the rest of the trip. We look forward to Zanzibar, the internships, and SCUBA diving. I hope this is the last you will hear from me, because writing is not my favorite activity (if you couldn't tell). See you all in 2 weeks!
~Kevin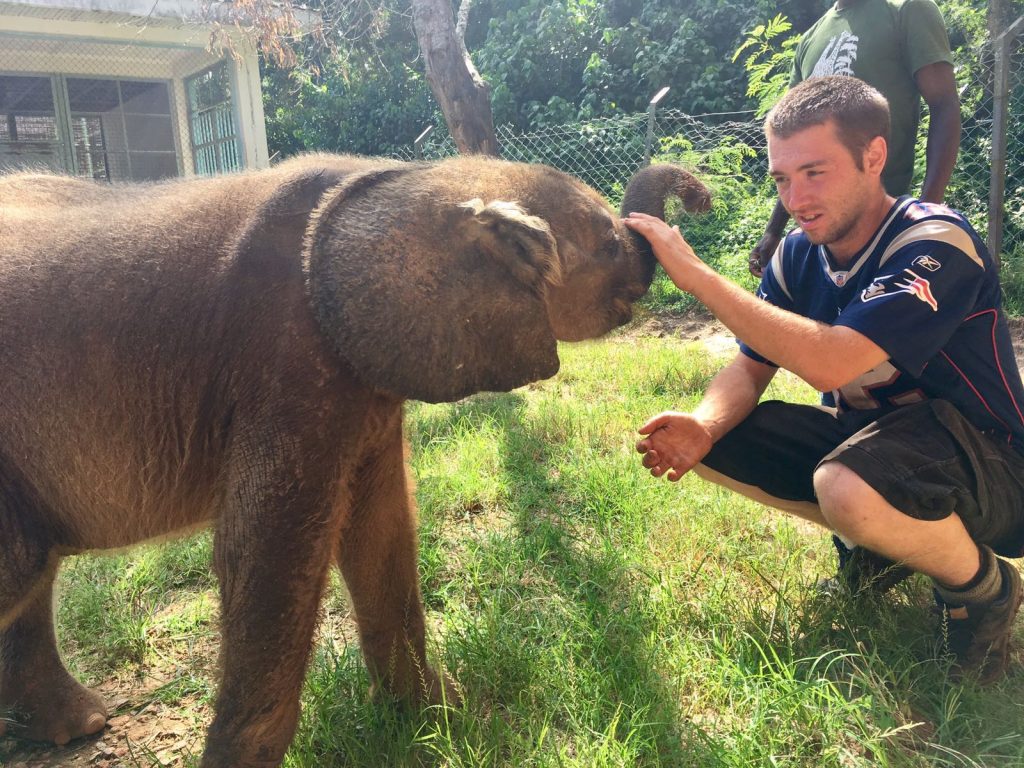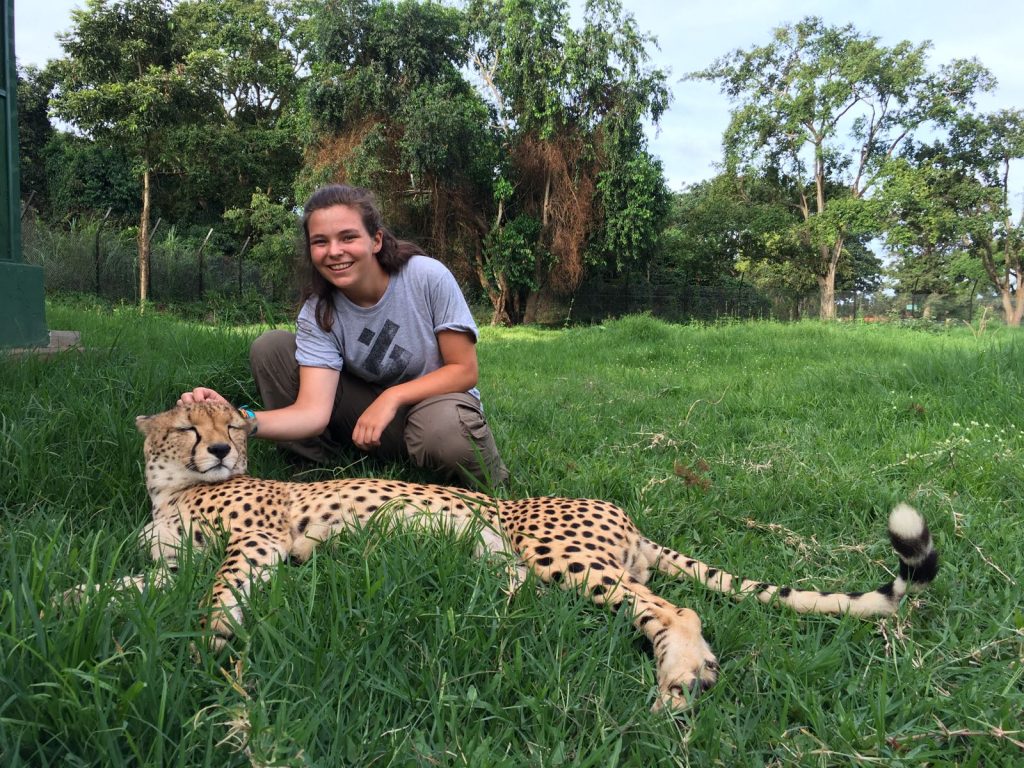 These photos were taken at the Wildlife Education Center in Entebbe, Uganda under close supervision of well trained staff… it is an incredible opportunity, and we wouldn't ever suggest approaching wildlife in other circumstances!