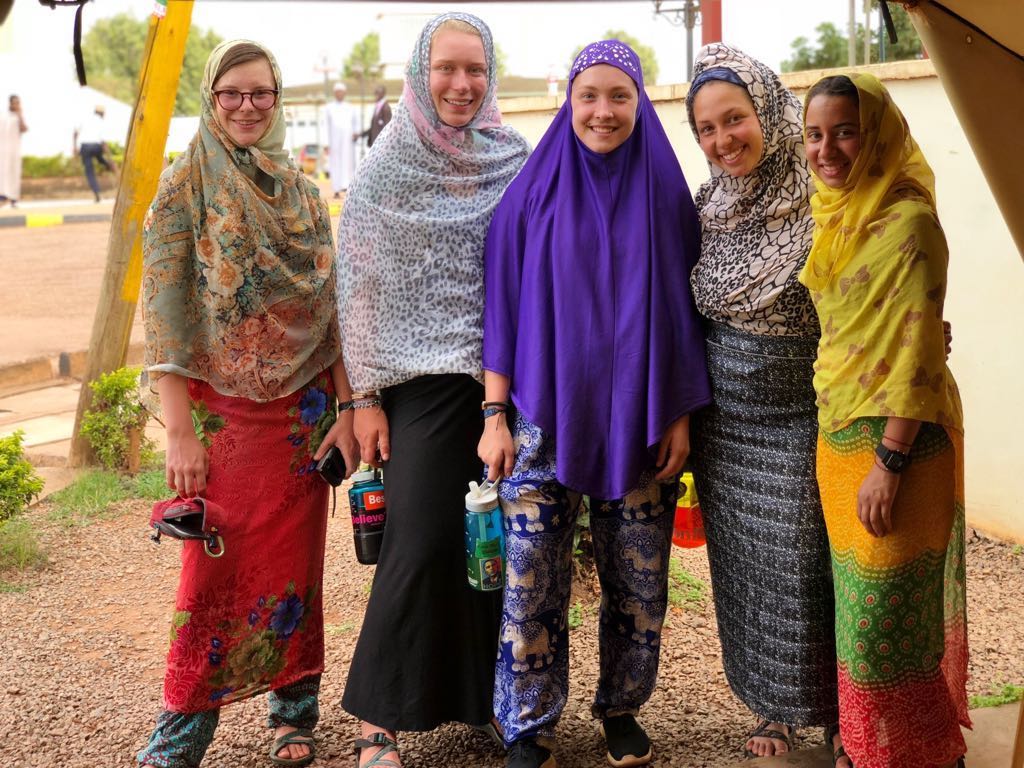 Dressed up to visit the Gaddafi Mosque in Kampala.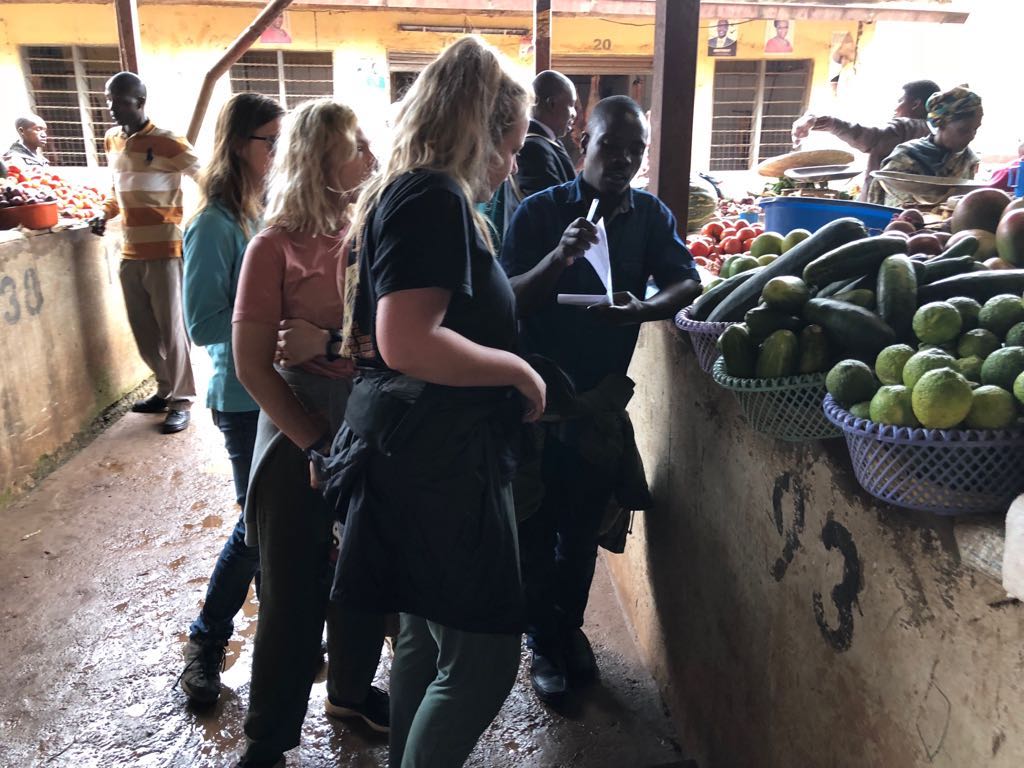 Buying produce in the fruit market in Kabale.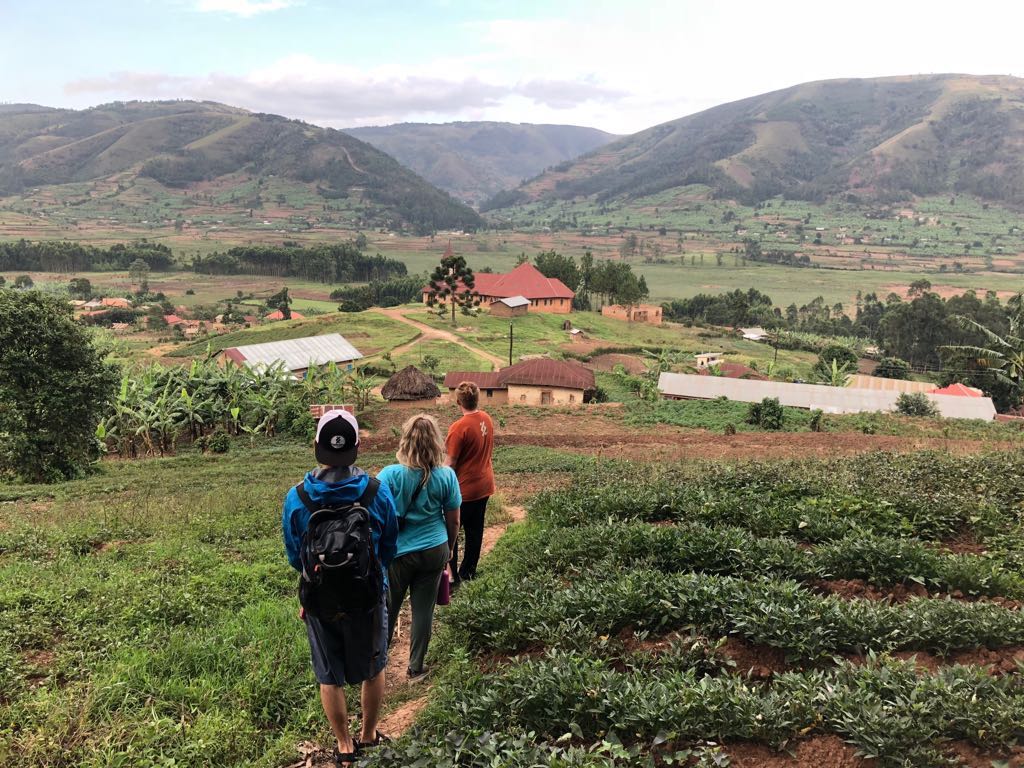 Exploring the hills near the Special Needs Education Center outside of Kabale.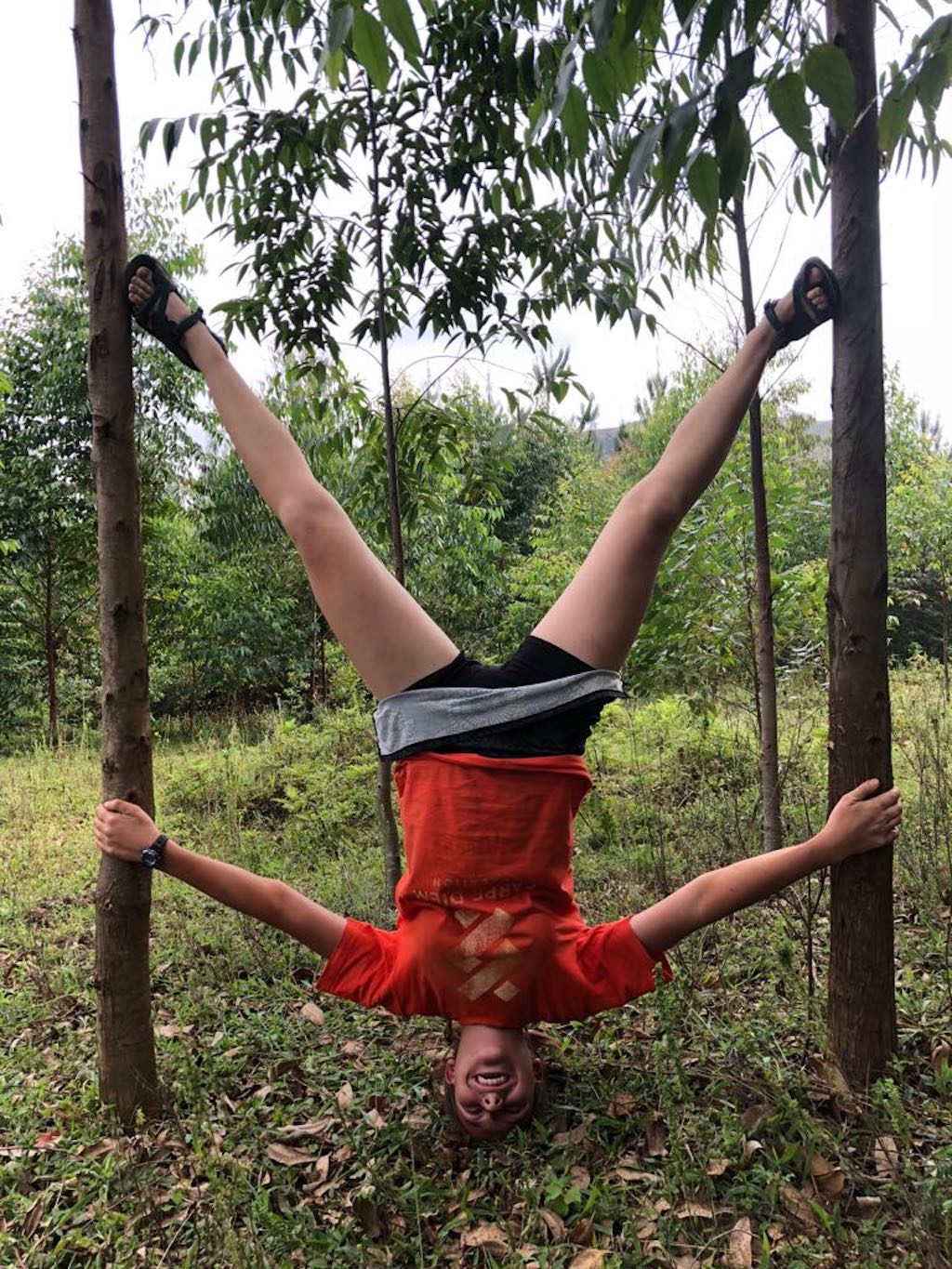 Goofing around outside of SNEC.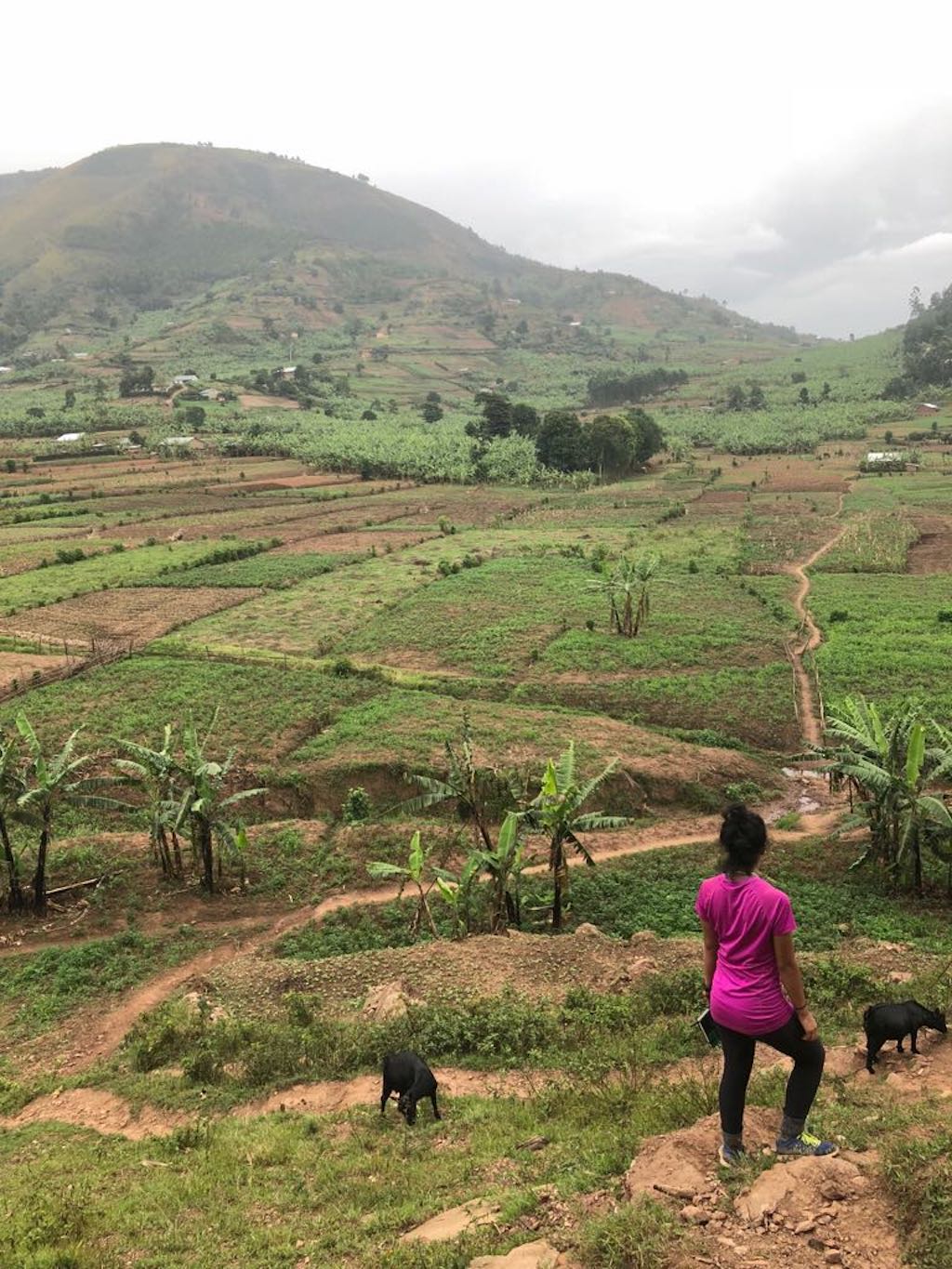 Kiara contemplating the hills of southern Uganda.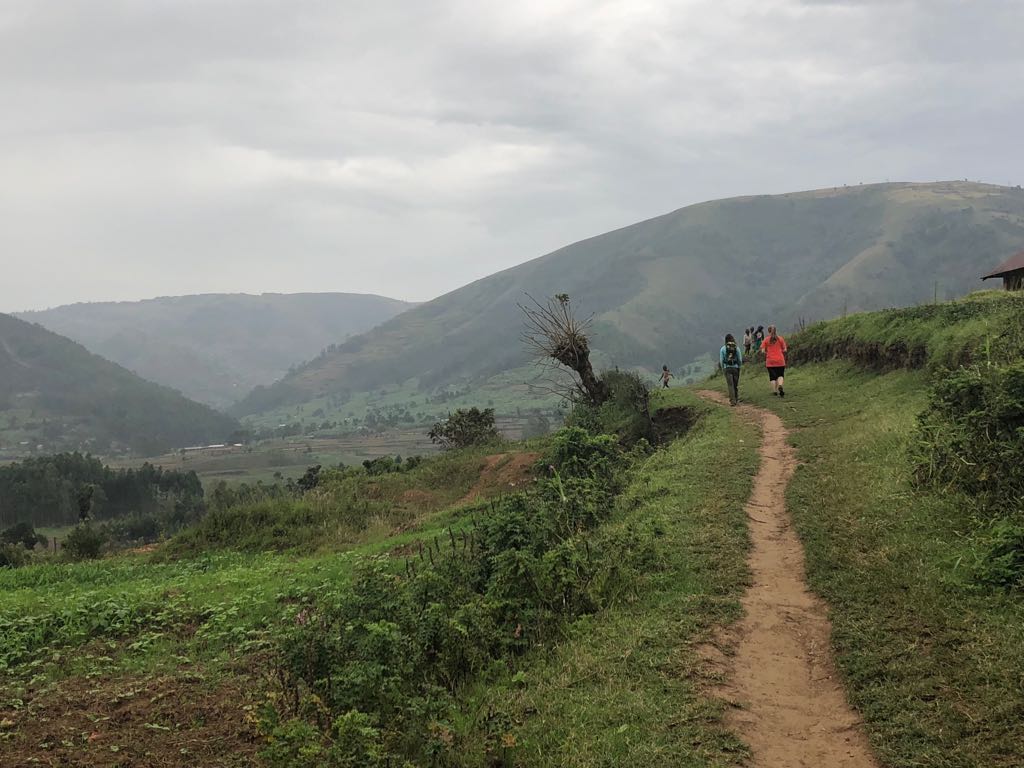 Saying goodbye on our last morning at SNEC.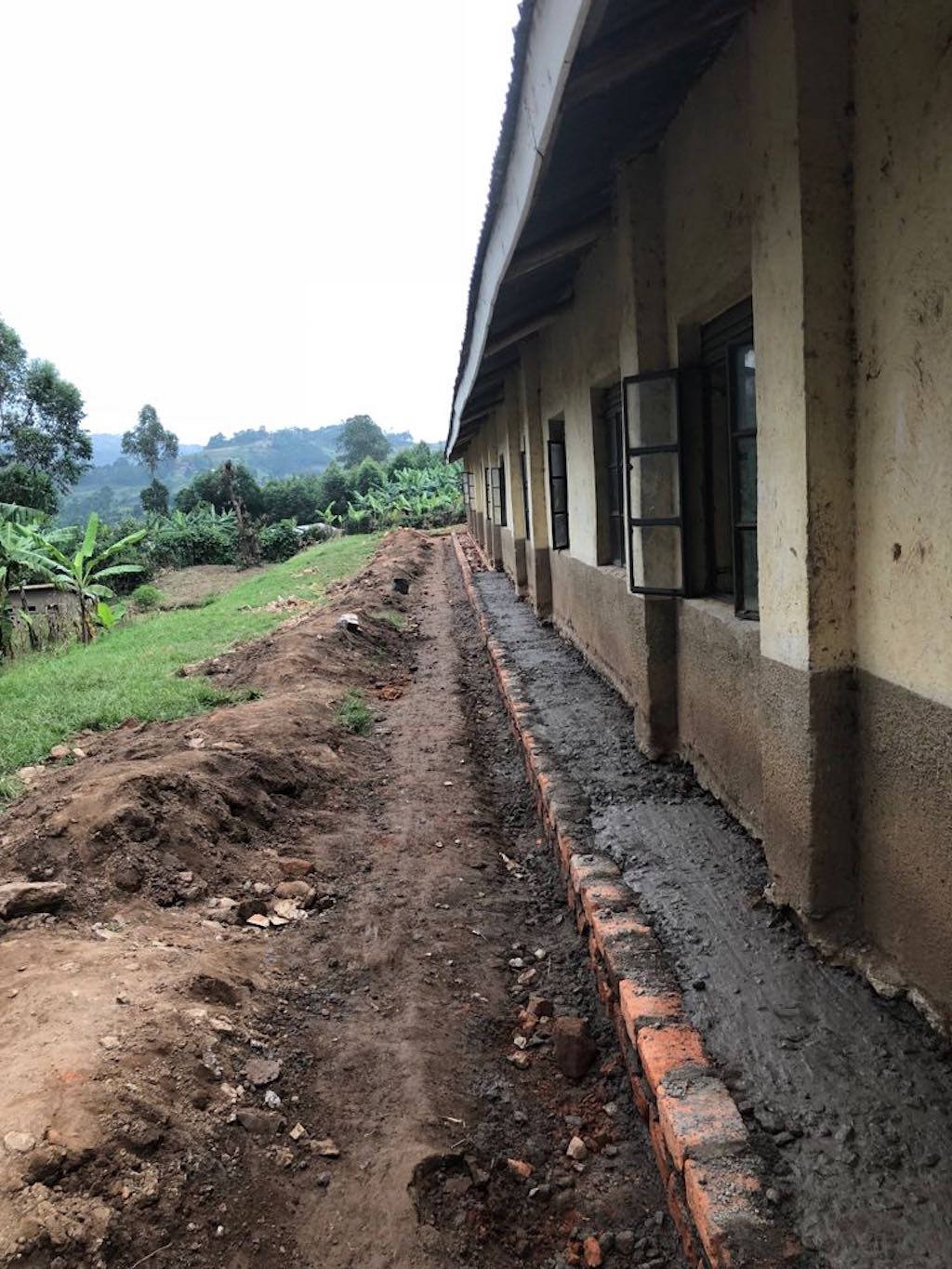 The veranda that we helped build at SNEC. It's not done yet, but our local carpenter friend Silas is finishing the job!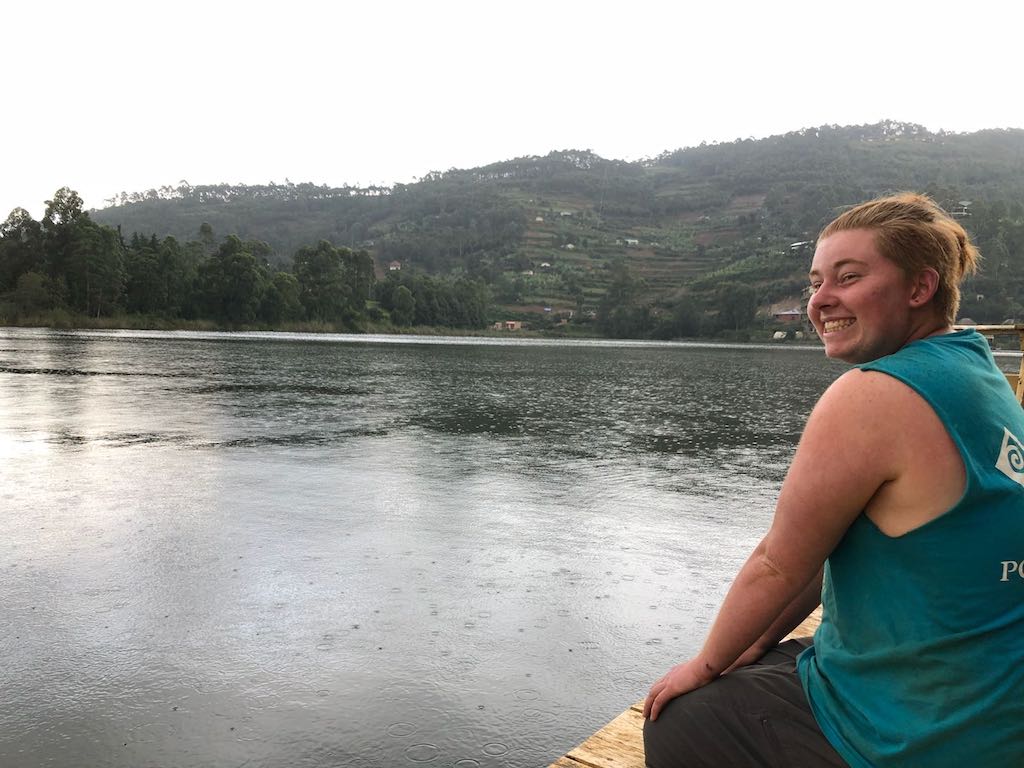 Jason enjoying the calm at Lake Bunyonyi.