Written By Jill & Maya
Hi everyone! As the cobble stone streets woke us up from our car ride naps, we entered the City of Quetzaltenango, otherwise known as Xela. We then settled into our hostel and took our first shot at wandering the slightly confusing city. We quickly found delicious hot chocolate, a Central Park, and the sweet smells drifting from Panaderias.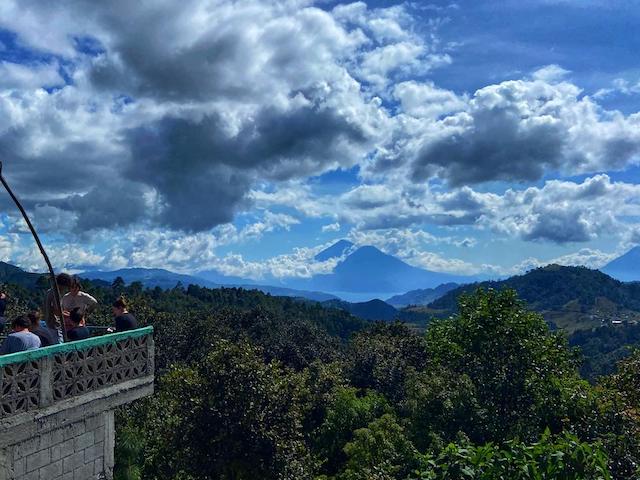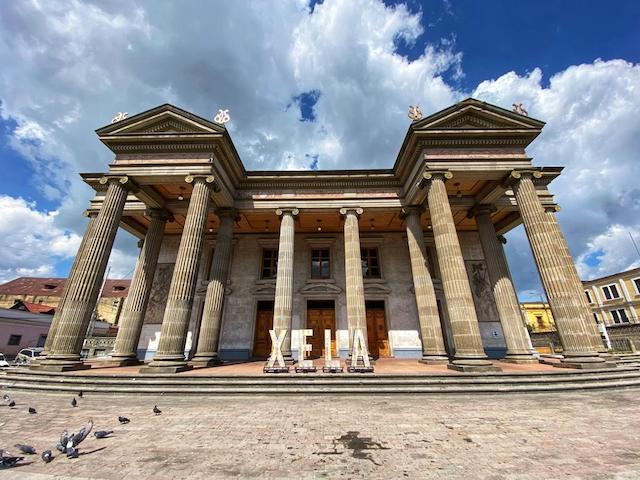 The next morning, we walked to the Proyecto Linguistico Quetzaltenango (PLQ) Spanish school. Along with the mission of teaching Spanish, they aim to educate students on the culture and history of the area. After being assigned individual Spanish teachers, our week of specialized classes commensed. While some chose to stay in the school for most of the time, others took their classes to the streets of Xela. What better way to learn than walking, talking, and, for some buying, their teacher the supposedly legendary Taco Bell "Pollo Crispy."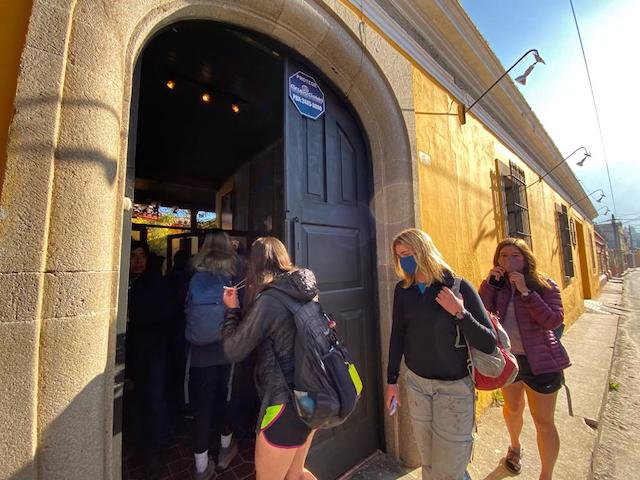 While 5 hours of classes daily left our brains, well, mushy, it also immensely improved our Spanish; it was the perfect way to preface our upcoming home stays.
After our first day of classes and after lunch out on the town, we watched a documentary on the origins of PLQ and student activism in Guatemala. Walking back to the hostel, we pondered and discussed the fight Guatemalan students have faced throughout history as we walked back to our hostel.
On Tuesday, some of us opted to continue our cultural education and take a break for classes by attending a conference about the state migration in Guatemala. After a morning of exercising our brains, we took to the soccer field to move our bodies. Even with footwear ranging from cleats none at all, we had all had blast playing with some of our teachers.
While most took a day for exploration on Wednesday, a of couple us decided to take a beautiful hike to thermal baths, though the dogs seemed to be the main attraction.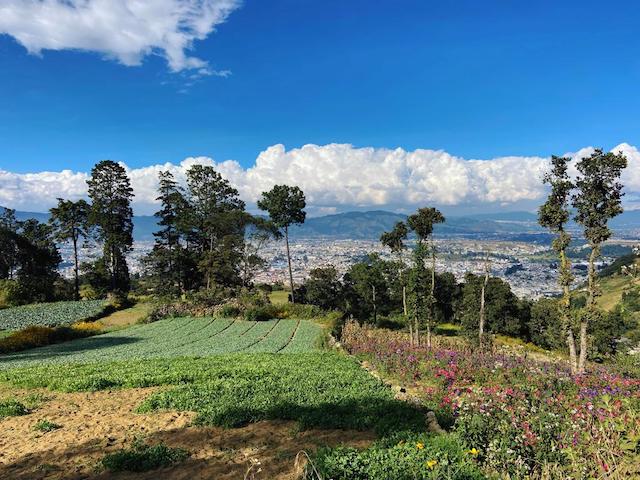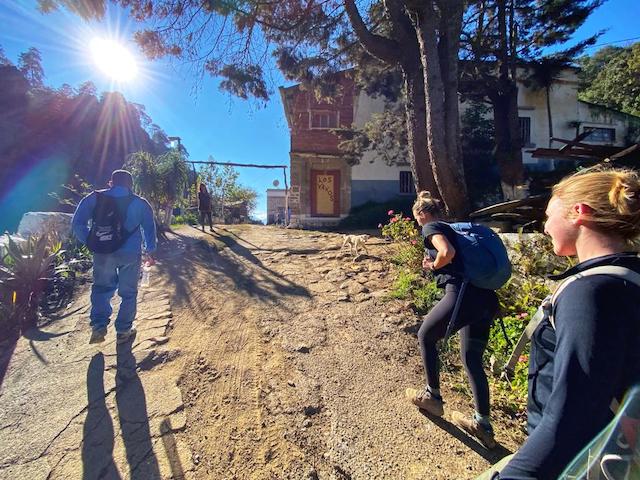 That night, due to the exciting release of the Marvel movie "Eternals," Ryan, Rosa, Ethan, Spencer and Maya hopped in an Uber and arrived to a completely empty theatre. The film was well received by the people in the group, especially when Harry Styles made a cameo in the post-credit scene. Worth the wait.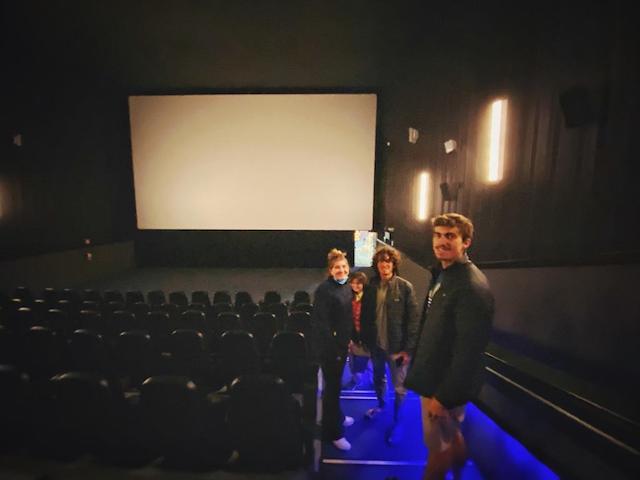 Thursday afternoon we returned to PLQ for a testimony from an ex-gorilla who shared his past as well as his current social justice work. Fully in Spanish, our listening skills were put to the test, though that did not impact the strength of his story.
As group leaders, we, Jill and Maya, decided to make our activity of the week a cultural food night! With 30 Quetzals in hand, we each set off to buy some sort of a delicious (and safe) street food. After dinner, we all shared our finds, varying from banana bread to chicharrones, and the adventure that came with it. Stuffed to the brim with local treats, headed to bed for a good nights rest.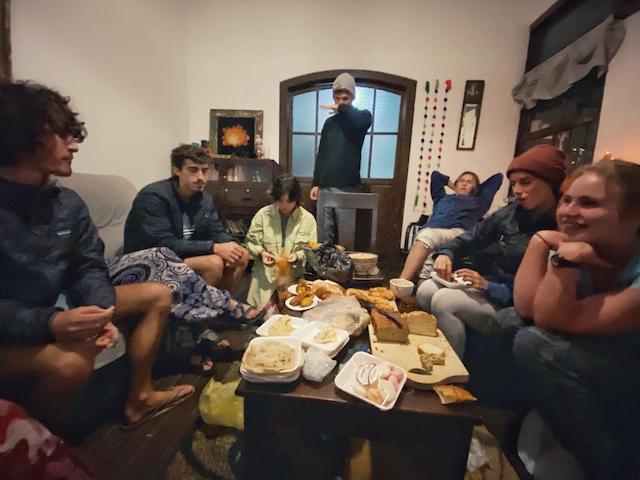 Sitting down to dinner each night with a sense of accomplishment and slight exhaustion, yet our ever present sense of humor, it is easy to say our week in Xela was a success.