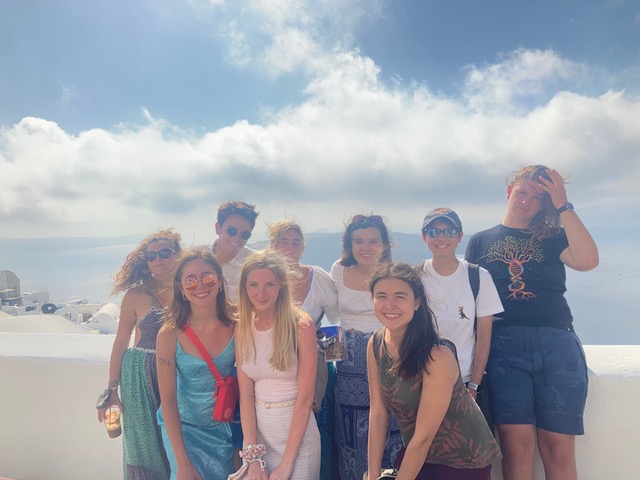 Yasas from Crete!
After a long travel day, we arrived in the most idyllic village in the mountains of southern Crete. Once abandoned, a community of artists has restored and revitalized it. Our homes for these first two weeks are 200 year old mud houses, with plenty of charm and unbelievable views.
The whole group has quickly jumped into learning Greek phrases and trying the local cuisine. Our main contact here, Xeno, claims they are at a 5 out of 10 on the traditional dishes scale, having sampled wild lamb, dolmades, yemista, and ample amounts of mountain tea. The taverna is treating us to delicious meals made with things grown locally in the village. There has been resounding applause for the tomatoes!
After settling into our mud houses, the first few days of our program were orientation. Between informational sessions and getting to know you activities, we made time to dip into the salty and refreshing Mediterranean and take walks through the village. So far the weather has been beautiful with blue skies and some nice southern winds.
We celebrated the end of our orientation with a day trip to Santorini! The island did not disappoint! We made the most of our day there, exploring the small streets, taking in the views, and enjoying our first Greek frappes. Our time there made many members of the group appreciate the small village we have been living in and the people we have been connecting with that much more.
So far the entire group is bonding wonderfully, forming inside jokes and a culture of high fives! We are so excited to spend the next nine weeks together in this beautiful region, continuing to dig into the culture, history, and our own personal reflections.
Enjoy some photos of our first week together!