By Ashley Gonzalez-Lopez
This week our group went on a yoga retreat. The main focus was to try to reflect on what we have done on this trip, the obstacles we have overcome, and the people we have met. Every day we woke up to silent time and went straight into yoga practice at 7:00 am. Breakfast was from 8:30 to 9:45. At 9:45, the whole temple got together for community circle. For the second day, Dominic was selected to read a quote to the group. And on the 3rd day, Ahmad was selected to read a quote and ring the gong. He rang the gong 10 minutes before evening practice and meditation. After the community circle, we had free time until 12:00 p.m. At 12:00 we had dharma talk. In dharma, we discussed ways to meditate and learned to note, know, and let go of distractions that can come up during meditation. We had lunch at 1:00 pm and break until 4:30 p.m. At 4:30 we had our evening yoga practice that was slower than the morning practice. Dinner was at 6:00 p.m. and meditation was at 7:00. We ended the day by going back into silent time at 9:00 p.m.
During this week, we all had time to reflect, learned where we need balance, and set higher/new expectations for ourselves. Others even learned that yoga may not necessarily be for them. I personally learned that meditation doesn't mean that one must have no thoughts, but be in a place that is peaceful. And everyone was excited to travel to our last destination, VIETNAM!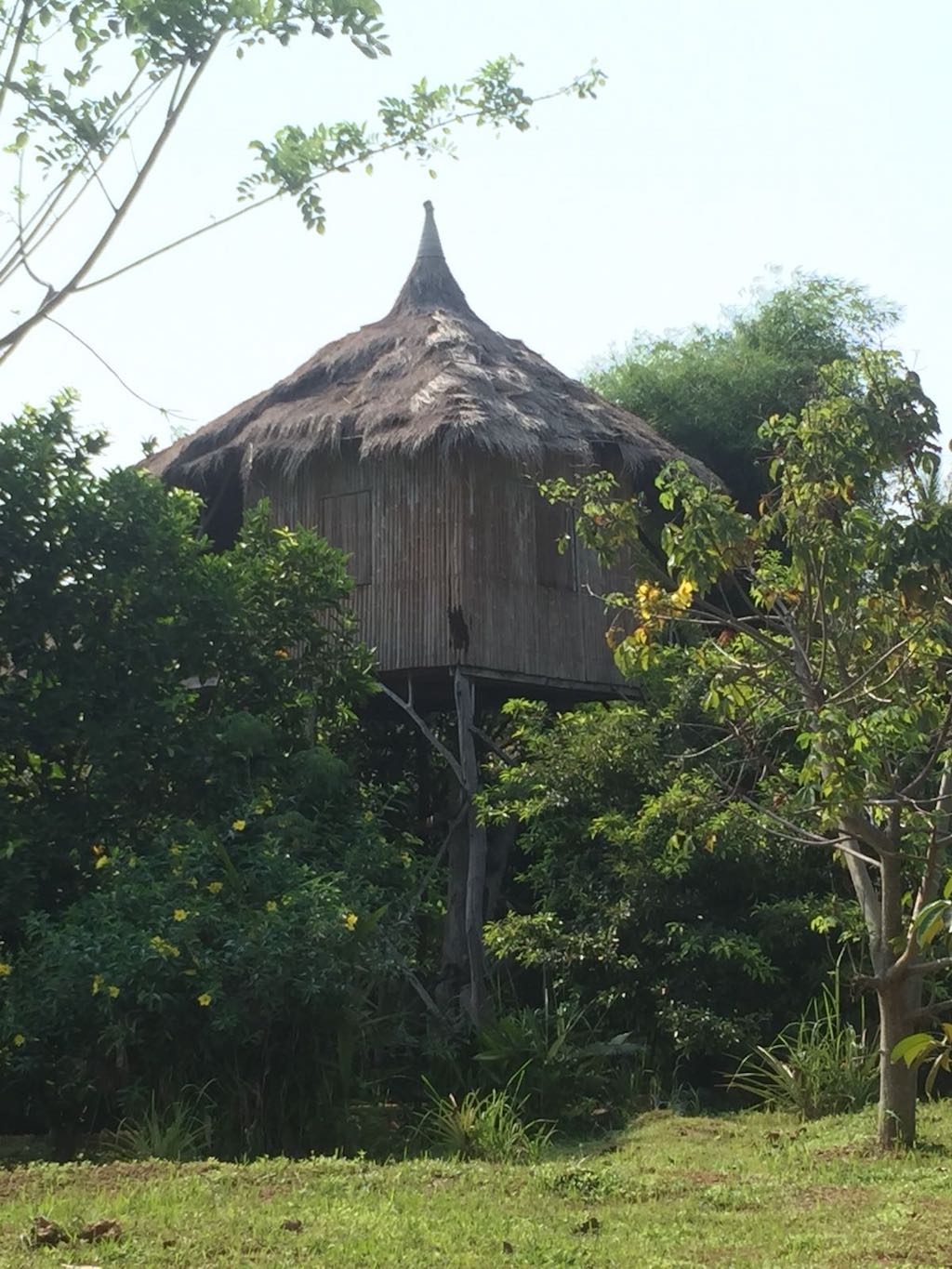 Tree house home where the group stayed at the Vagabond Yoga Retreat in Kep, Cambodia.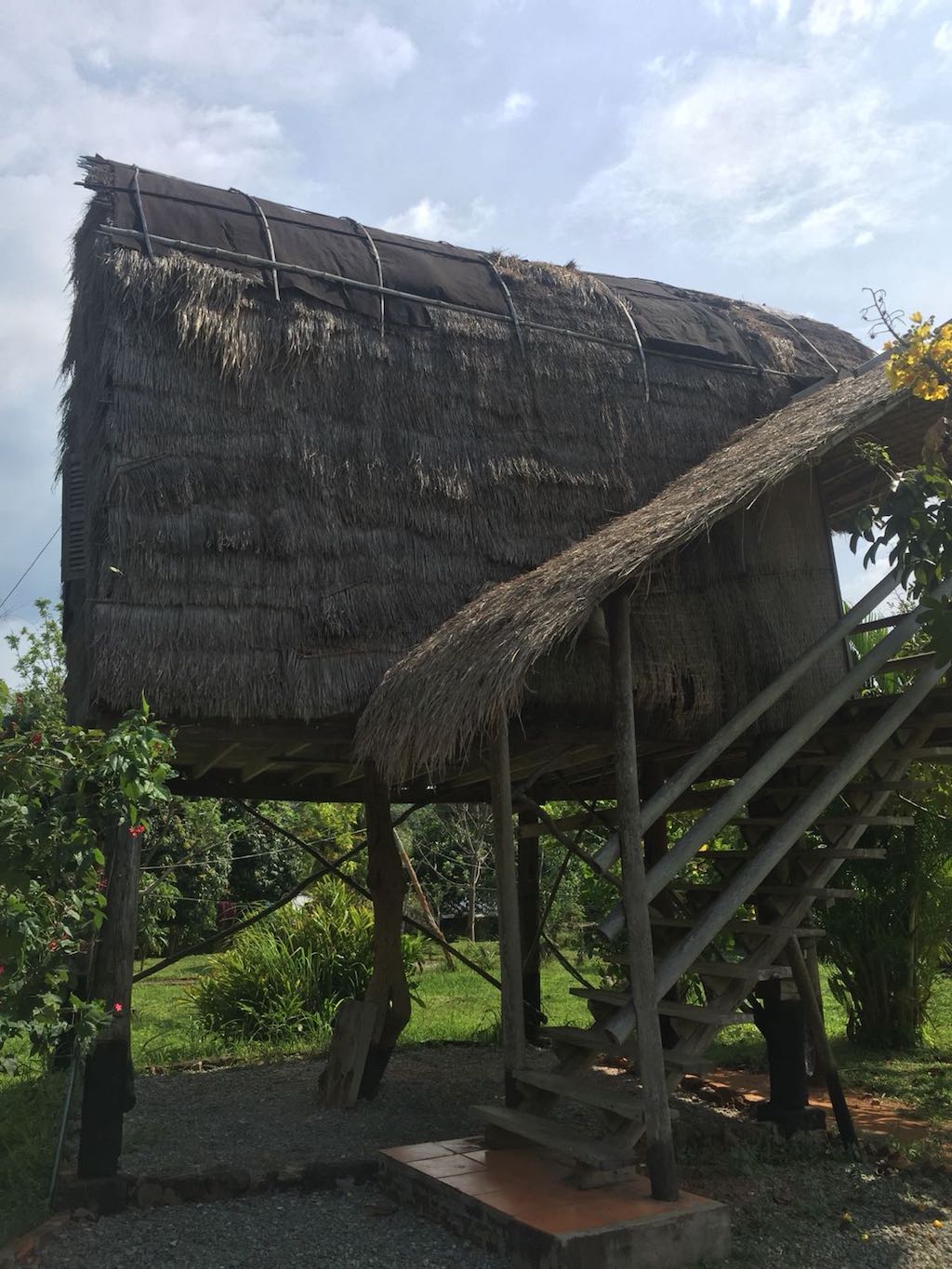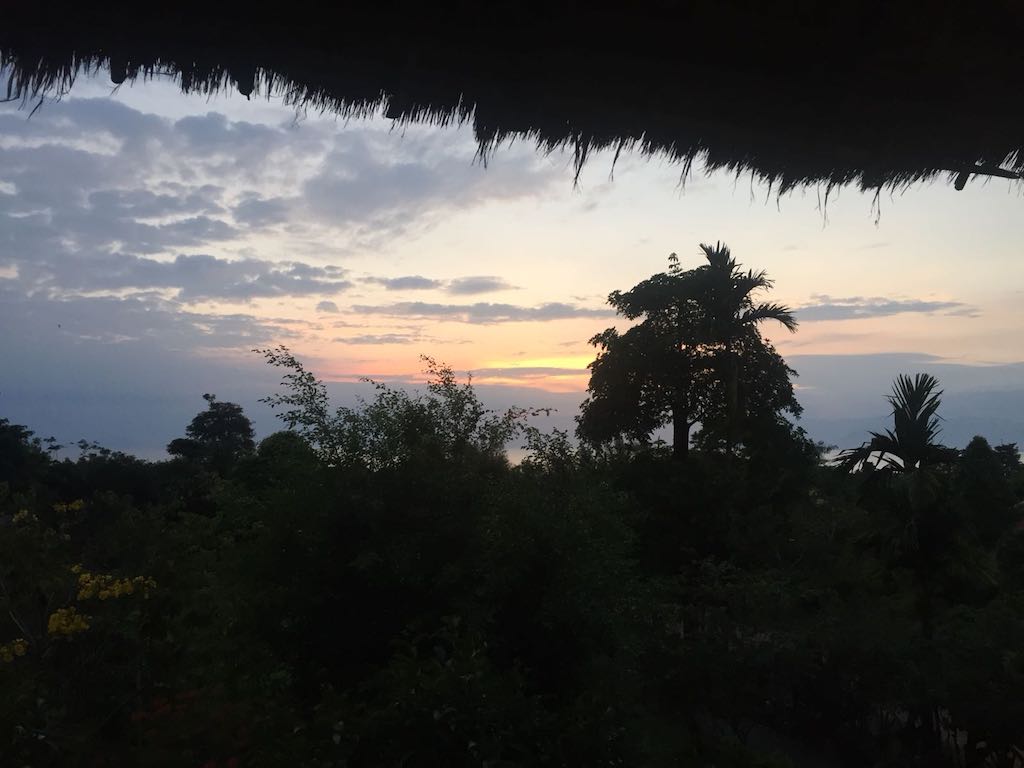 Sunset view from the yoga studio.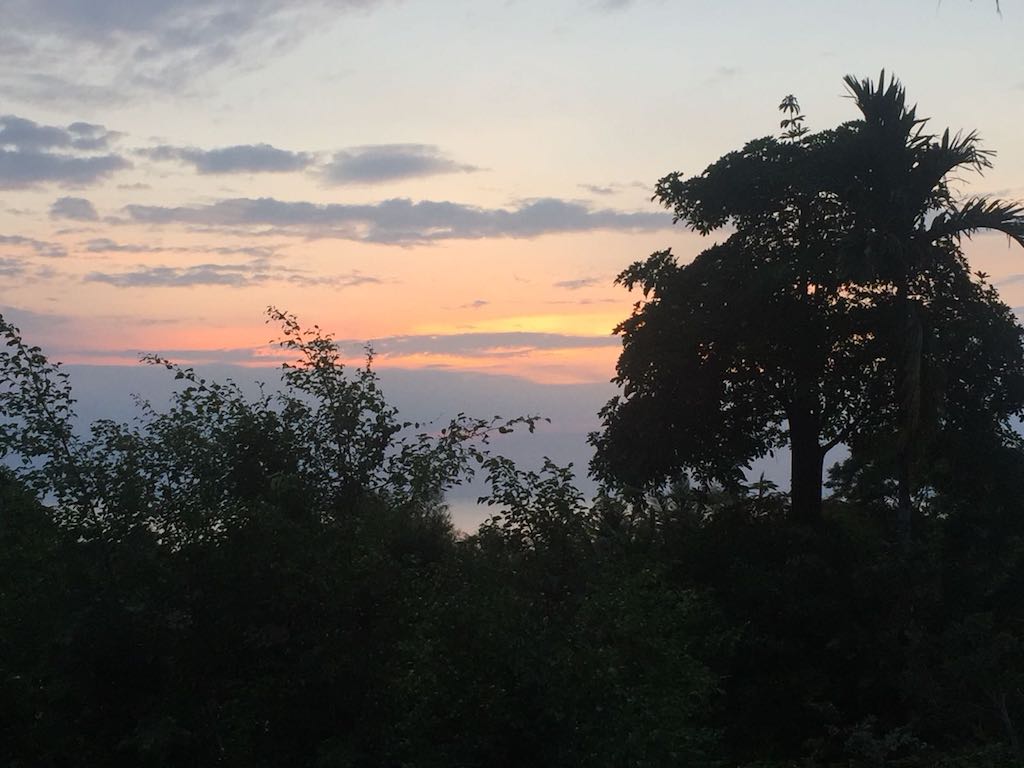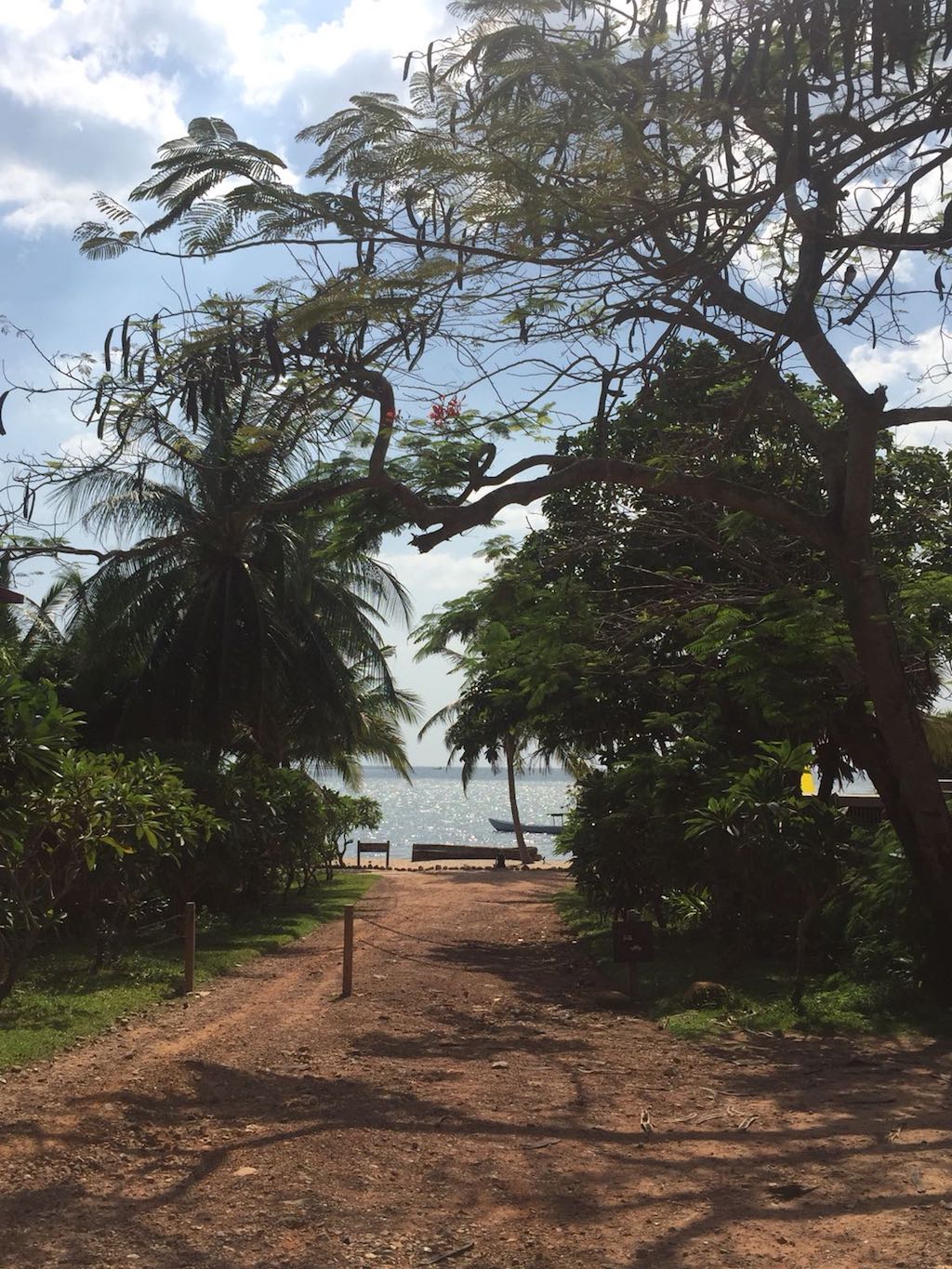 Walking to the beach in Kep.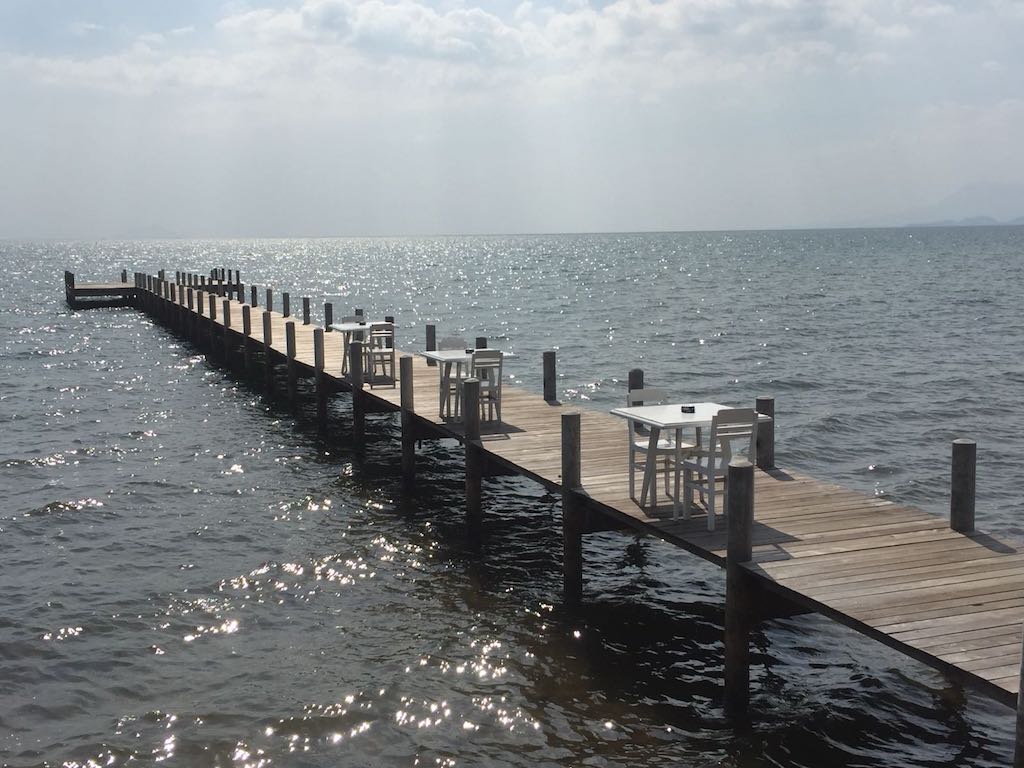 The dock from the Kep beach.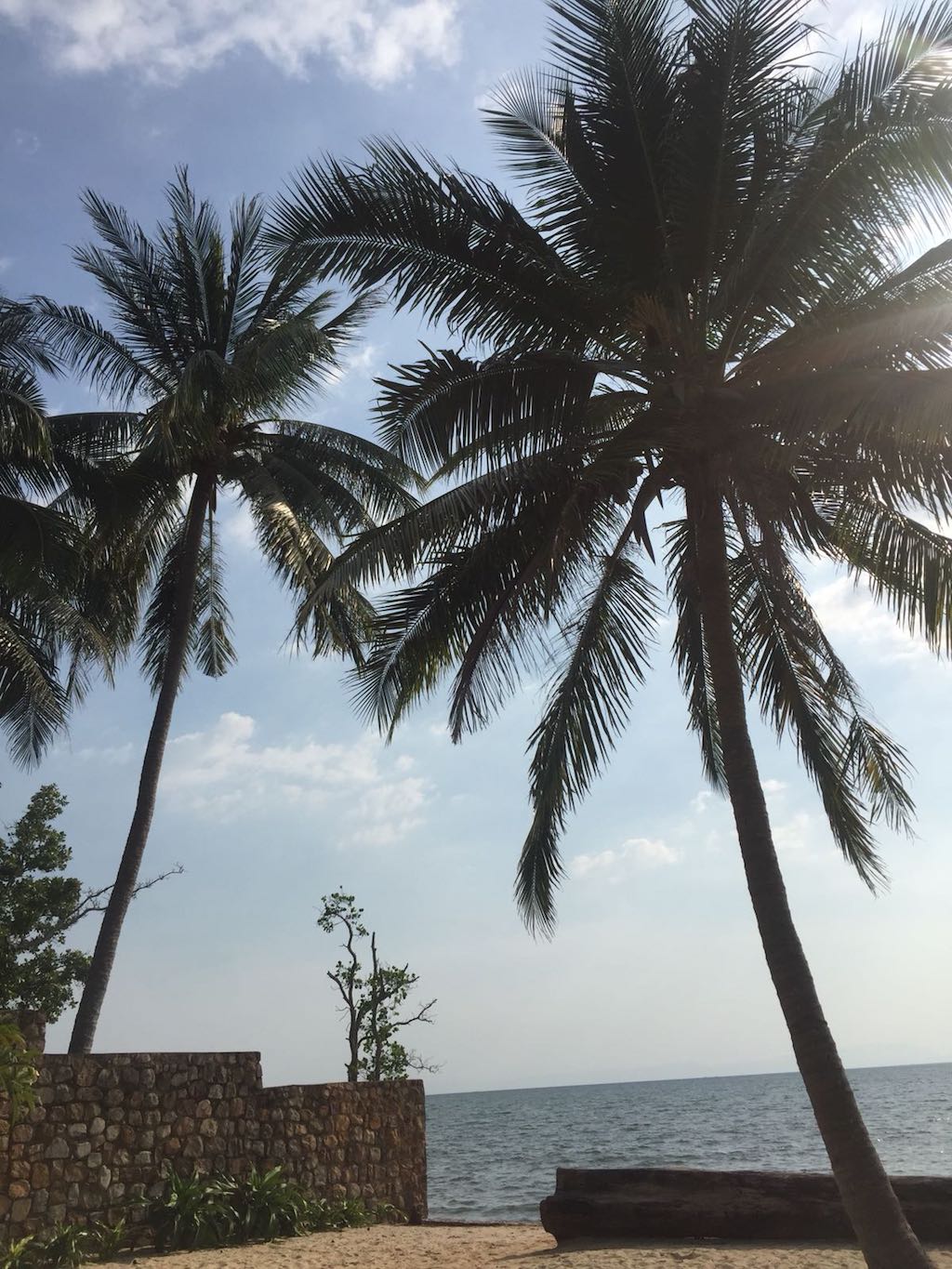 Palm trees!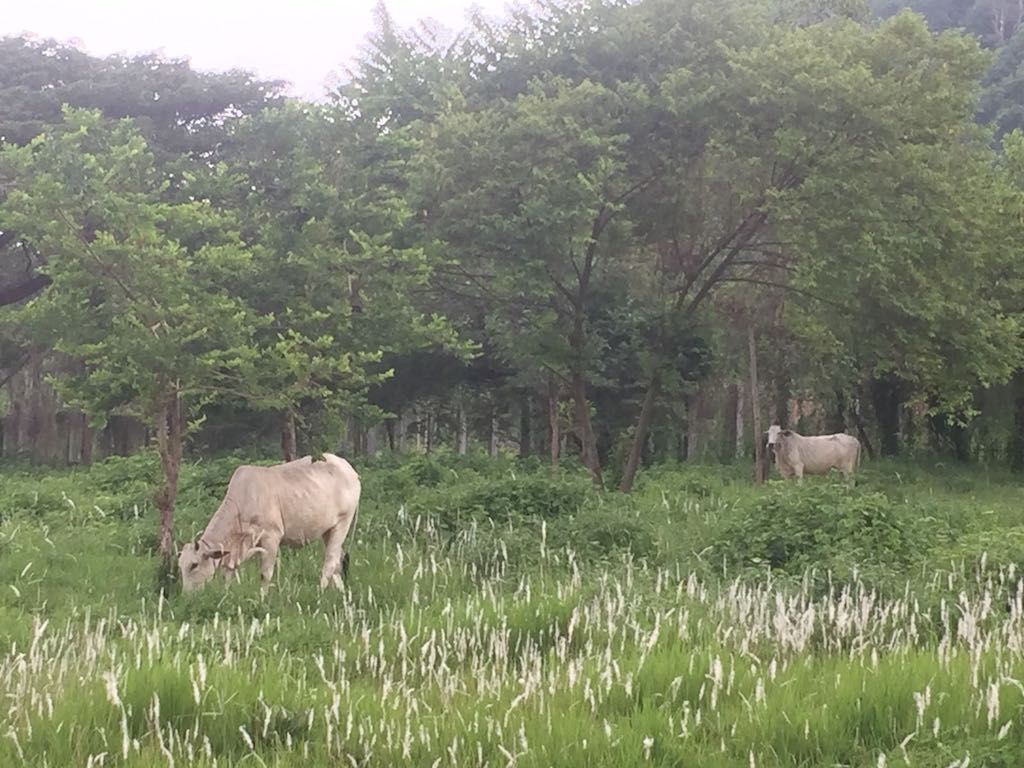 The yoga retreat was surrounded by farmers' fields.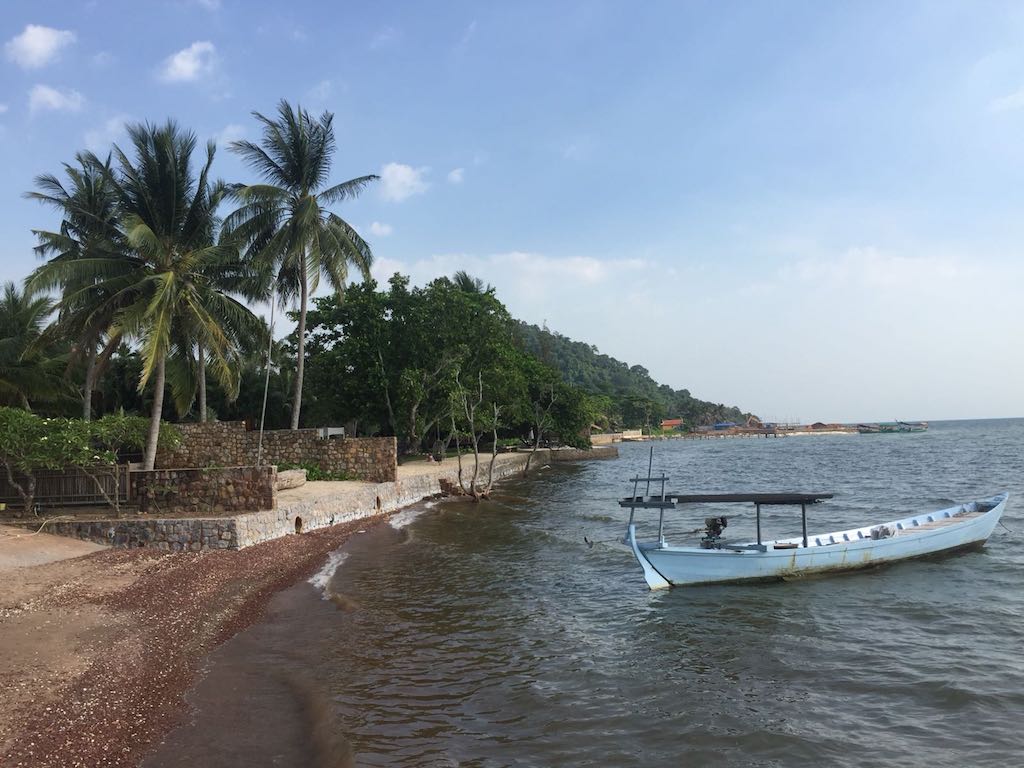 Local fisherman's boat.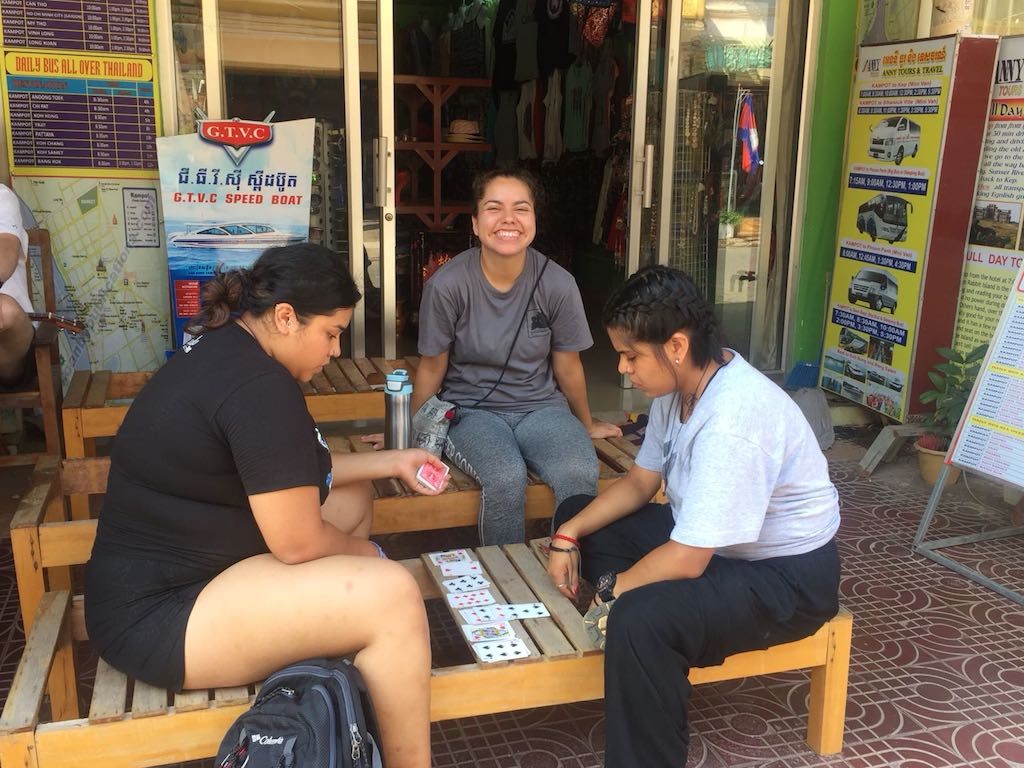 Entertaining each other while waiting for the bus from Cambodia into Vietnam.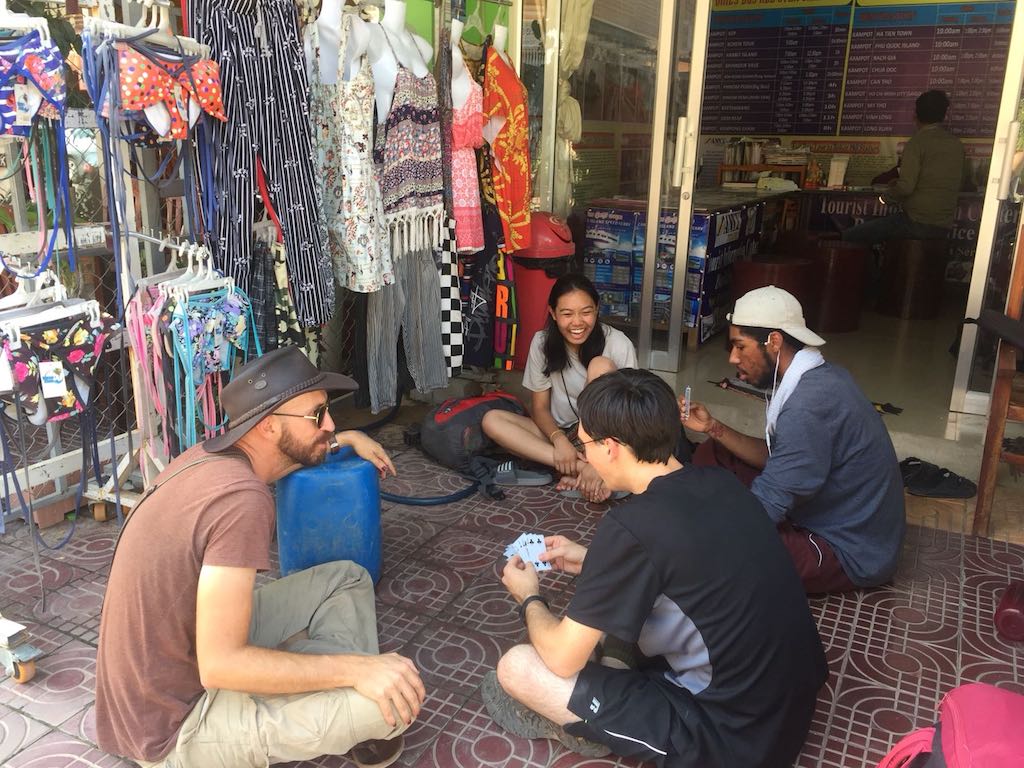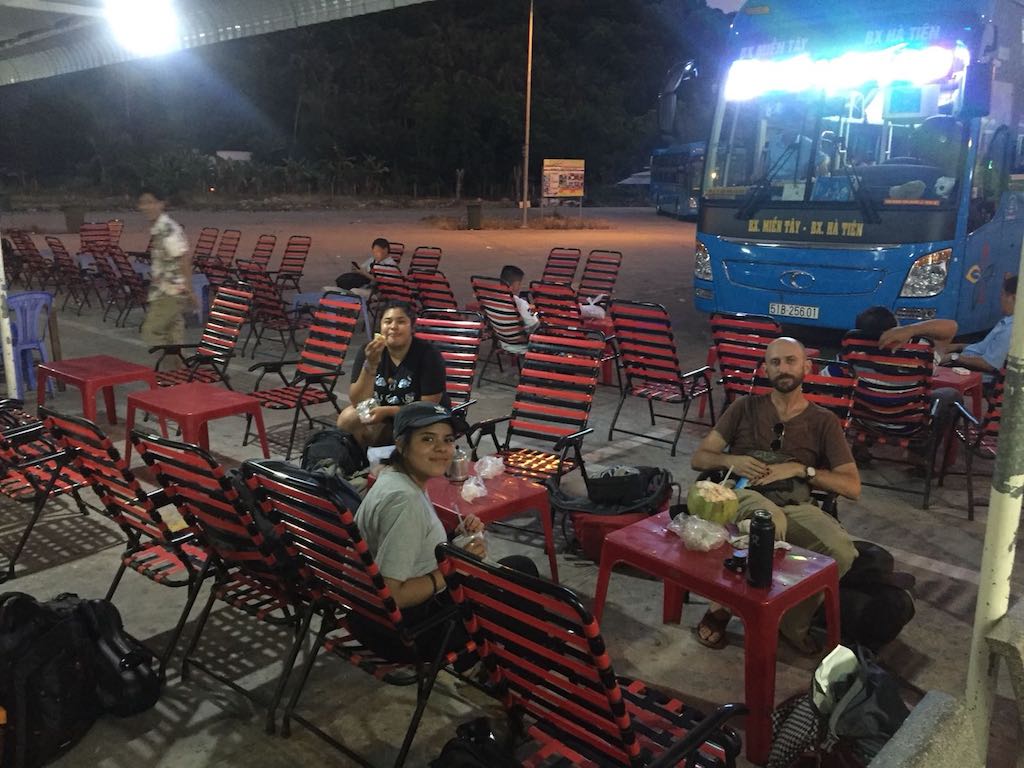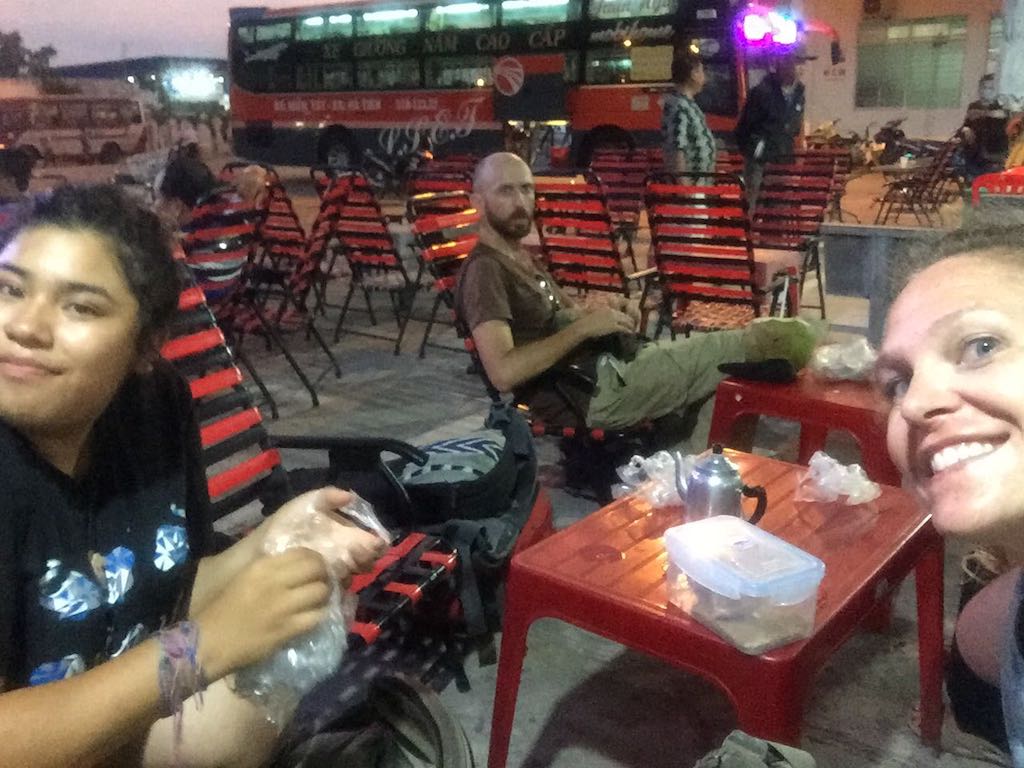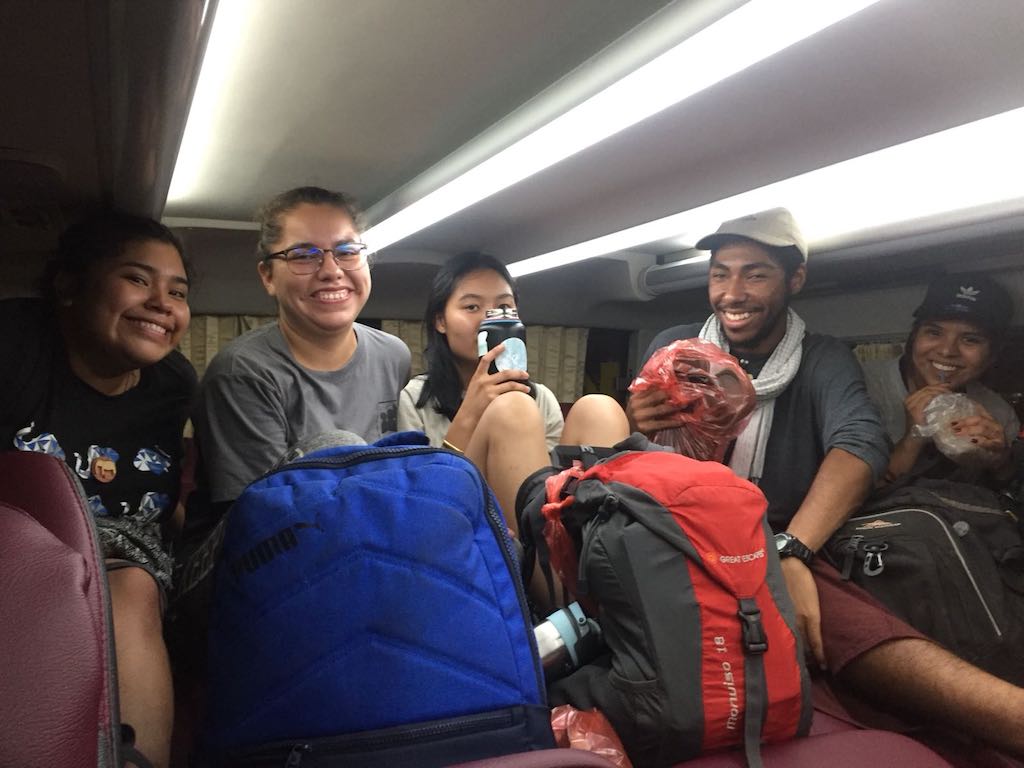 Getting settled in to the sleeper bus into Vietnam.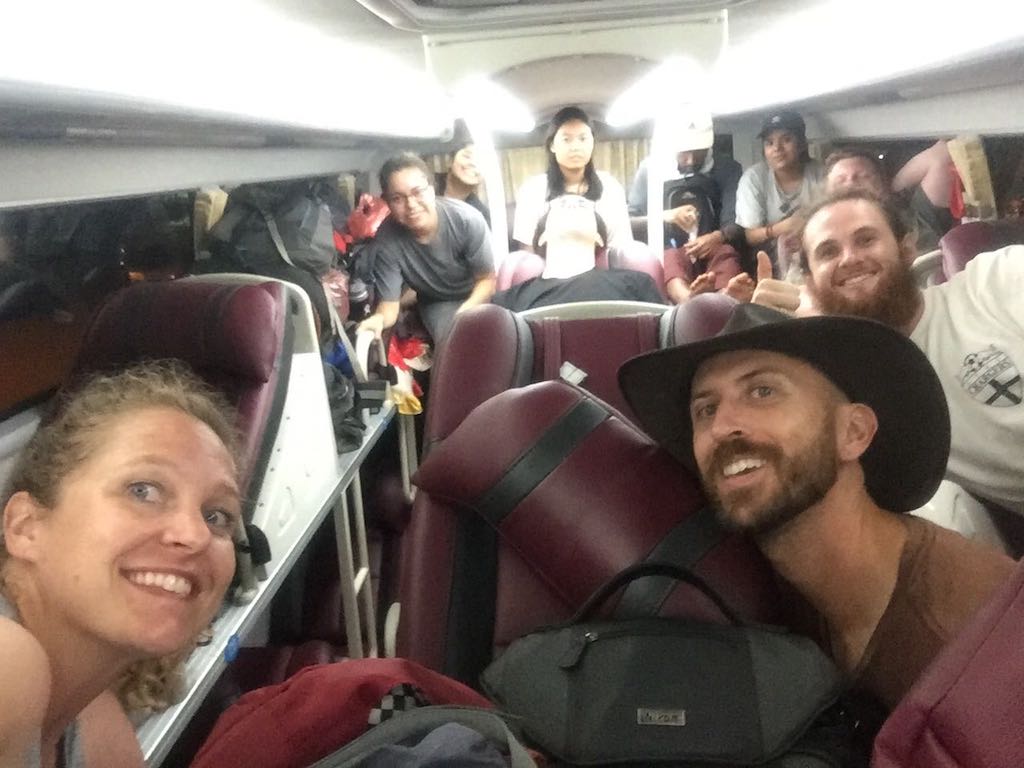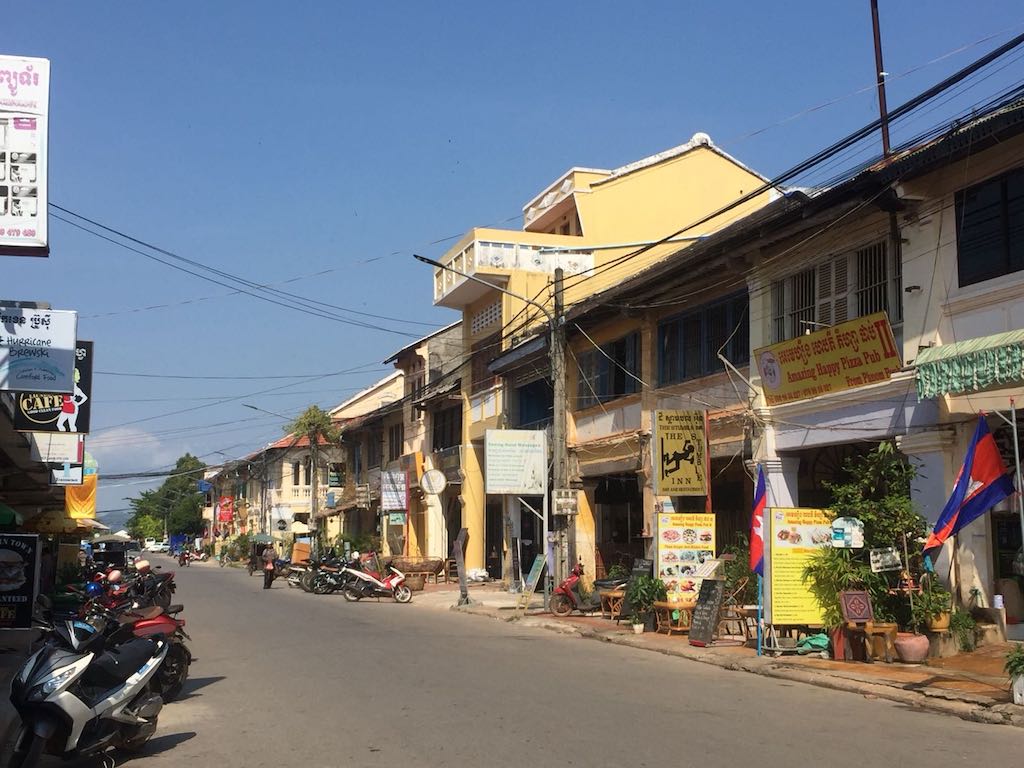 Made it to Saigon!